If there is ever a prompt for #GenealogyphotoADay related to flowers, colour, sunshine, bright or other option that I can force to post one of the hibiscus flowers in my garden or photos of ones I have seen, I do. So here is a bit about me. I love big flowers and bright flowers.
AtoZChallenge Hibiscus
I did have a collection around the pool however some young teenagers visiting splashed them when swimming. The salt water nearly killed them off. I transplanted them and some have come back to life while others ended up as sticks in the rubbish or shredded for mulch.
On Instagram, I once even sliced the images into 3 by 3 pieces and posted in the correct order. It came back together like a jigsaw.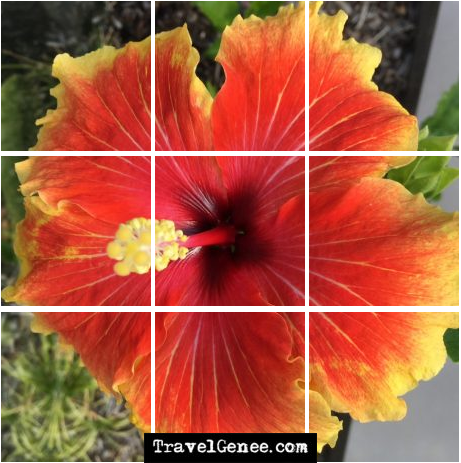 Here is what it looked like on a mobile device the times when it lined up correctly.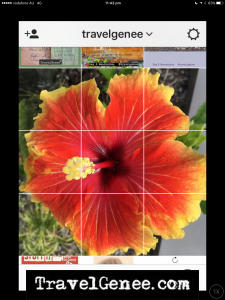 The sad thing is that this is one of the plants that did not survive.
So that is my post for the letter H – AtoZChallenge Hibiscus – while it is not a typical #GenealogyphotoADay it does share about me and makes me wonder if I got my like for bright flowers from my Nana.
You can follow me on Instagram to see the occasional pretty flower.