Y is for Youngest to Oldest – Dawson Family
The #GenealogyPhoto prompt was Oldest & Youngest however I'm turning it around to Youngest to Oldest with the Dawson family for A to Z Blogging Challenge convenience.
My mothers eldest brother Charles Dawson, standing and her youngest sister, Betty Campbell (Dawson) with Nana Grace Dawson (Shepherd) and Uncle Eddie all sitting. My Nana, Aunts and Uncles lived quite close so when we visited it was not uncommon for one of them to pop in too. Or I would go and play with cousins while Mum chatted with Nana.
If you have read the previous post about Nana and her garden, which she was so proud of, this story will make you smile. Apparently one year she was saying her tomatoes where coming along very nicely.  Uncle Eddie said that his were ready to pick.  She couldn't believe that his would be better than her tomatoes.  Off she trotted to check out his tomatoes at his house, a few houses along from where she lived. You could have blown her over. Yes Eddie had ripe, red tomatoes. I'm not sure if she saw it then or when she was told but Eddie had attached some shop bought tomatoes to his vines. He was not going to have her beat him producing the first red ripe crop that year!
Dawson Family History Vitals
Grace Shepherd 1896-1992
Charles Henry Dawson 1916-2006
Edward Collis Dawson 1919-2004
Evelyn Beatrice (Betty) Dawson 1923-2005
View this #GenealogyPhotoADay along with others on Instagram.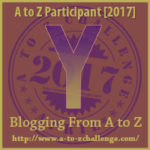 The 2017 A to Z Blogging Challenge is based on my genealogy posts for #GenealogyPhotoADay (some days, not everyday) on Instagram. I will be using past daily prompts starting with the appropriate letter. Here's the collection of 2017 A to Z posts that have been posted so far.
I welcome comments. If you use the commentluv feature to link your blog others can easily check out your blog too. Thanks.