After Tuesdays Cemetery Topic at #ANZAncestryTime on Twitter Carmel put up a geneameme for us to share our cemetery memories.
Here are a few of mine.
A beautifully tended plot or cemetery
Last Christmas we had a trip to the UK and Europe. One of the places Stephen took me was Salzburg – he said I would love the "tourist" places as they are steeped in history. And I did! While venturing around the Historic Centre of the City of Saltzburg we found the Petersfriedhof or St. Peter's Cemetery that is, together with the burial site at Nonnberg Abbey, the oldest cemetery in Salzburg. The graves, sometimes with ornate iron monuments instead of stone were exquisite.  The garden plots filled with different plants added pops of colour.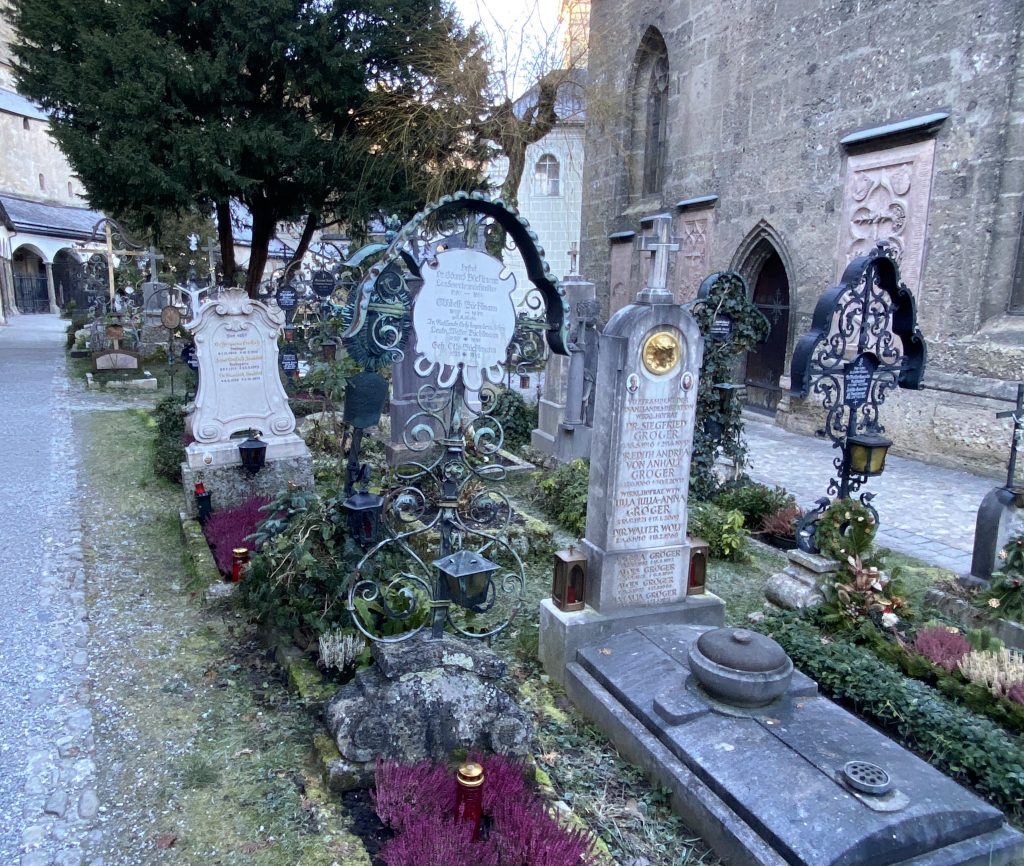 Overawed by the size
It's not the size of the cemetery that overawed me but the number of people that turned up at my mothers funeral to help celebrate her life or show support or to simply say goodbye for the last time. I knew from the number of Christmas cards that we got from all over the country that she had made so many friends in her shortened life both before and after she began her life as my mother.
My mother died from breast cancer and her wish was to be cremated. She often joked that cancer might get her but she would have the last word and get it. The service was held at Karori Cemetery on 14 November 1975 and her ashes were scattered later near a slope by the lawn cemetery at the back of the cemetery. Since then the hill has subsided some so now all those scattered there may be down the steep slope. With nowhere to leave a tribute, I put it in a tree. Probably frustrated the cemetery staff, however, at least they did not have to bend over to pick it up.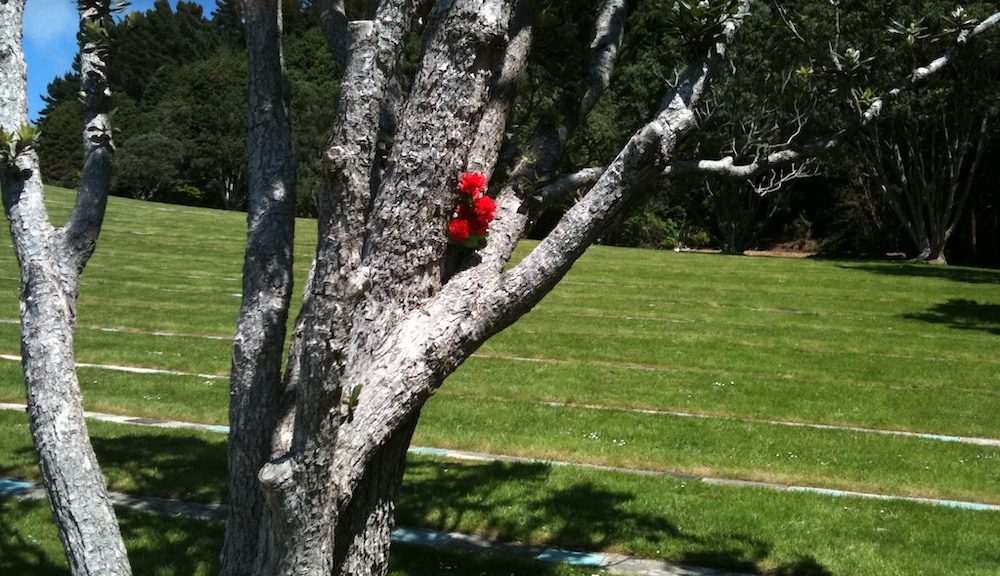 Kaori Cemetery has a Book of Remembrance, so my mother is mentioned in there. Many people take the ashes an there is nothing physical at left at the cemetery. Naturally, we think of future family history researchers looking for records or graves however is not it nice to have some permanent recognition of a person's life after no one is left to remember them. Even a book or database entry.

The largest cemetery and oldest visited
Again I return to Karori Cemetery in Wellington which is probably the largest cemetery I have visited in New Zealand and happens to be my favourite. Probably because it is where I found my great grandparents grave. It is also likely to be the oldest one I have visited in New Zealand.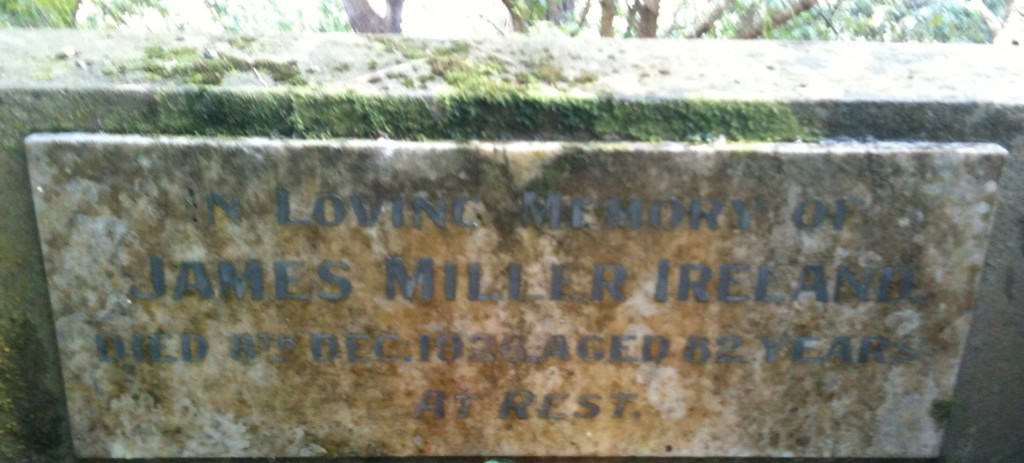 Worst grave hunter ever
Yes, that's me. I can research the location of a grave, get directions from the office, set off with the map and still I struggle to find the actual gravesite.
This one, for example of my Uncle Bill ( Maurice Lewis Richardson, 1921 – 1993) who married my fathers sister (Doris Irene Bailey Kitto, 1920 – 2000). I walked around and around the rose garden section and could not find it.  That is why I like to take Mr TraveGenee. Sick of watching me floundering he walked up to a pile of leaves, brushed them away and here it is: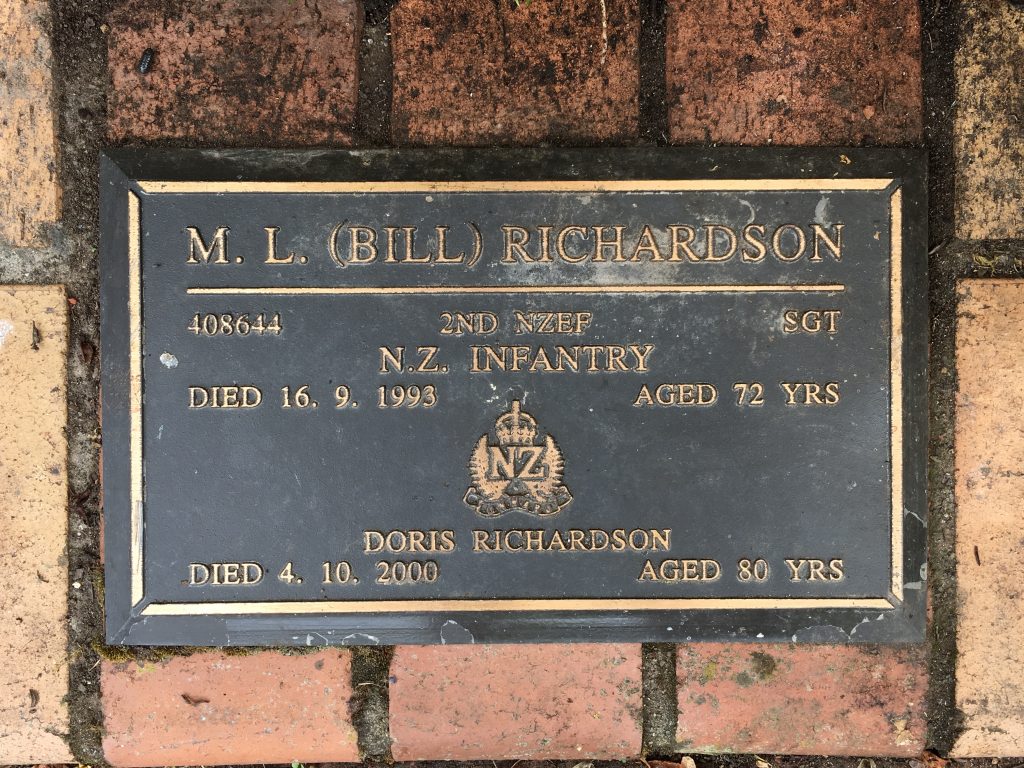 Which leads me to:
Locals lived here & most humorous incident
My Uncle Bill was a gardener for the local city. This is truly a case of "locals lived here" for my Uncle, Aunt and cousin actually lived at the cemetery. It was where he worked. I stayed there when Mum was at the hospital when my brother was born.
It was reported to me in later years I decided to use the outside sloping coal box lid as a slide and ended up with loads of splinters in my little bottom. I am sure everyone else thought it humorous but I was probably crying.
In later years the council replaced their pretty green cottage, as I remember it, with a modern brick house. I enjoyed staying and visiting both homes. Running around playing between the graves was normal for this household.
Sad thing is that I never knew my great grandfather, Francis Kitto 1853 – 1934, his second wife (Esther Roe 1867 – 1921) and some of their children were buried there. At that time there may have been some remains of his grave. Now there is just a huge tree stump at the location.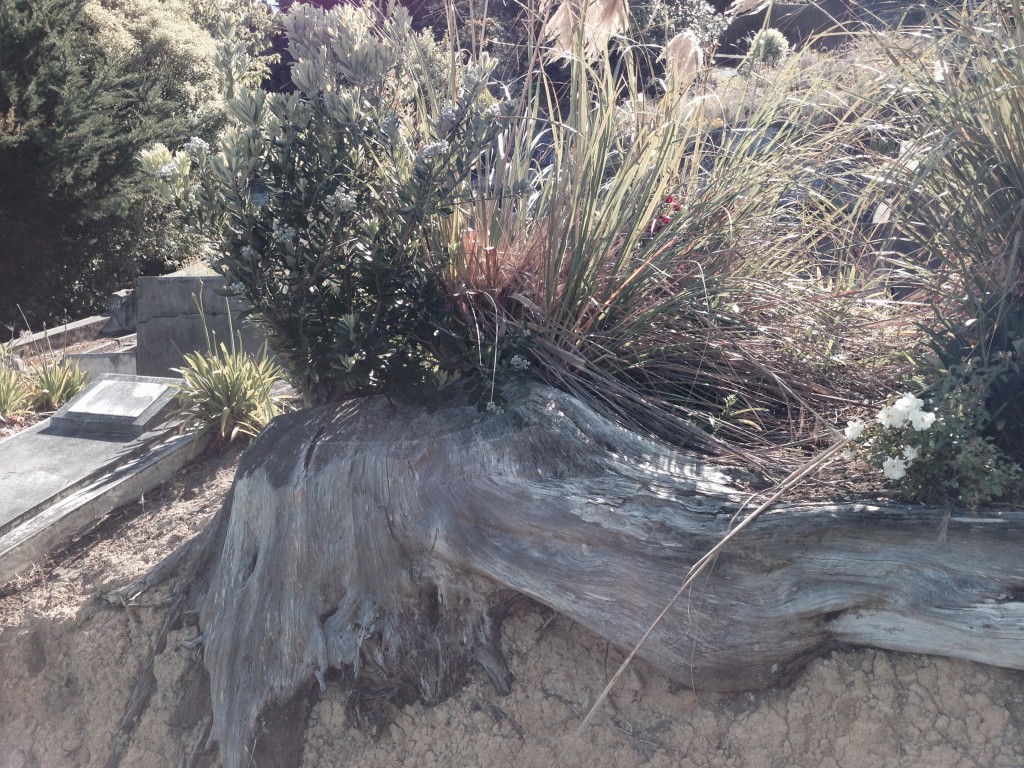 The cemetery tour
I once saw an advertisement in a Wellington newspaper for cemetery tours run by a local funeral home. It might have been a  sales tactic. A service for the elderly wanting to check outing funeral arrangements including grave location viewing. However, my immediate thought was an inexpensive bus trip for genealogists.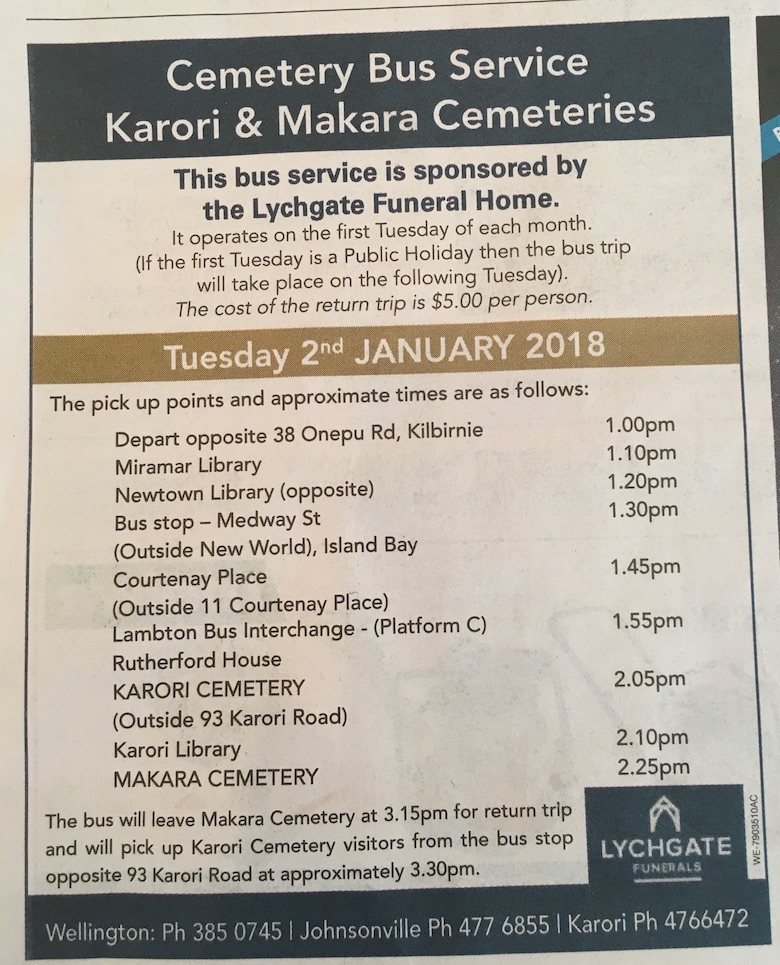 Final thoughts for this Cemetery Geneameme
Making my way down to the lawn cemetery at Karori you pass a broad range of plots types that are covered with gravestones that have been placed over many years. It's all pretty tidy considering the age of the plots and how they're squash together on hilly land. Then you reach the lawn cemetery. It stretched out over a gentle slope. It's peaceful. The grass is close-cropped. Weeds are not to be seen. Seems such a great place to Rest In Peace.
Thanks again to Carmel for suggesting this Geneameme. You can join in at any time. See all the suggested topics at the Gravetales Geneameme blog post.
Read more events on specific dates in the My Family History Year category.
Sources:
Wikipedia: Petersfriedhof Salzburg and Nonnberg Abby.
Backlink to fresh.inlinkz.blog because I have shared at The Family Heart. Share your family history blot posts too.