Infrequently I find an antiques shop of jewellery, china, silver, post cards, buttons, Wedgwood and many more interesting bits and pieces that you could spend hours browsing. I found one in downtown Auckland, Upstairs Antiques. It is a tremendous collection of pieces if you are a collector or even if you want to buy the odd eclectic piece. This is a place to pop into when visiting down town Auckland. An antique shop to enjoy.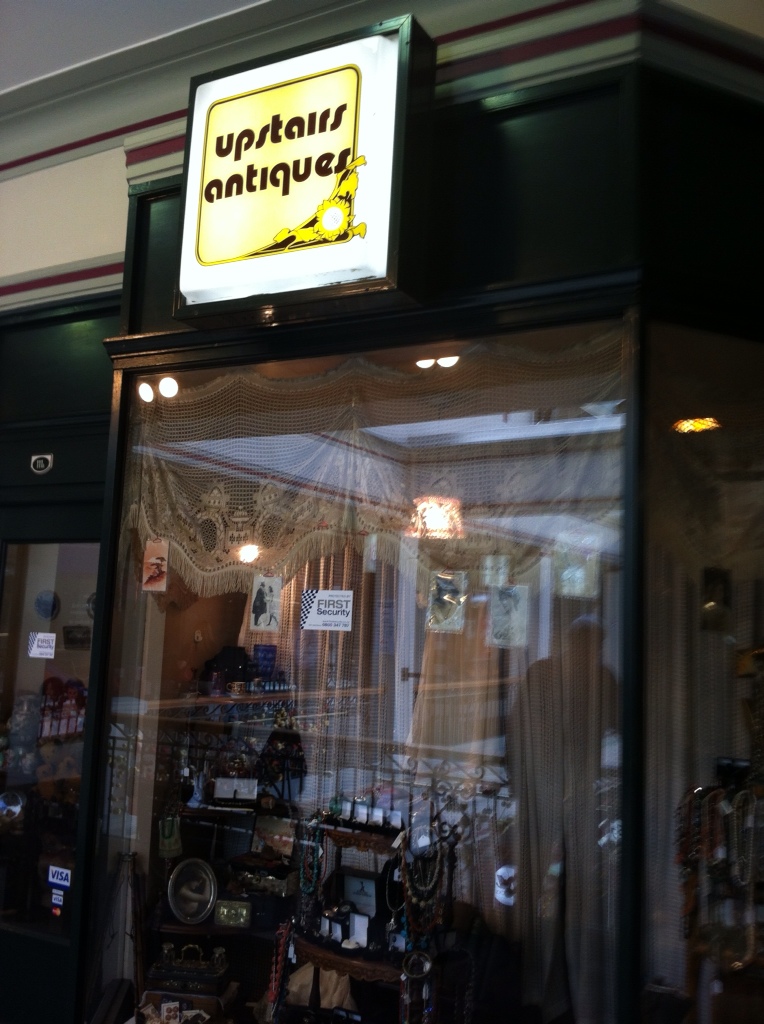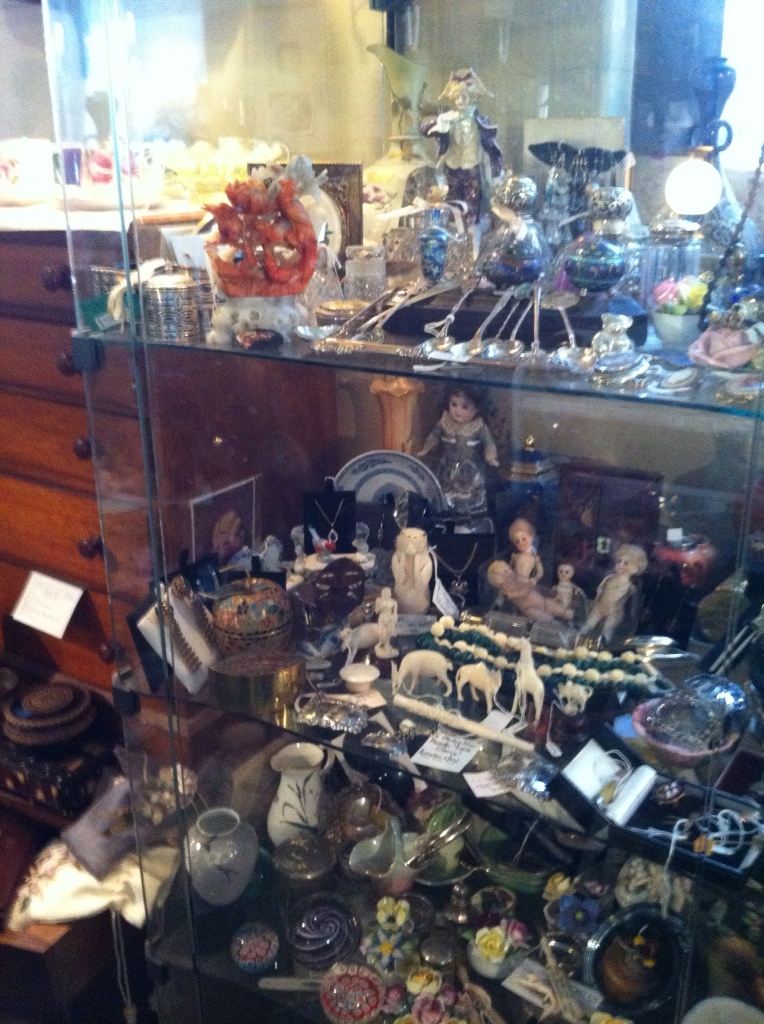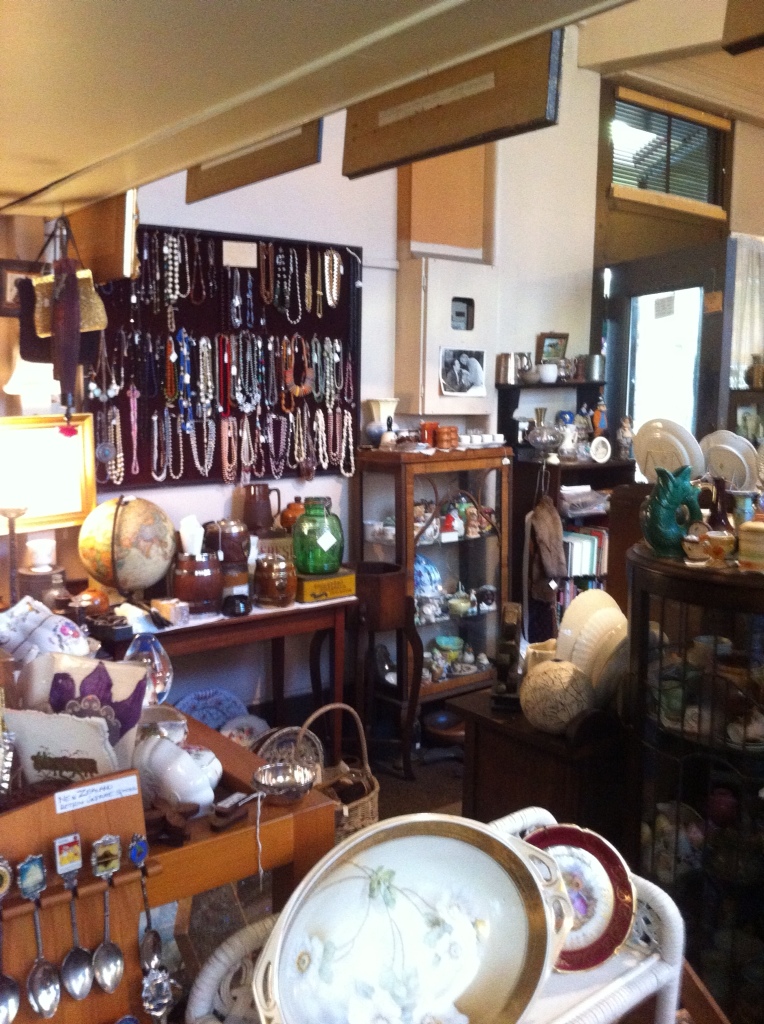 This photo above gives you the impression that there is plenty of space however it is totally packed with antique goodies and pieces to look at and purchase.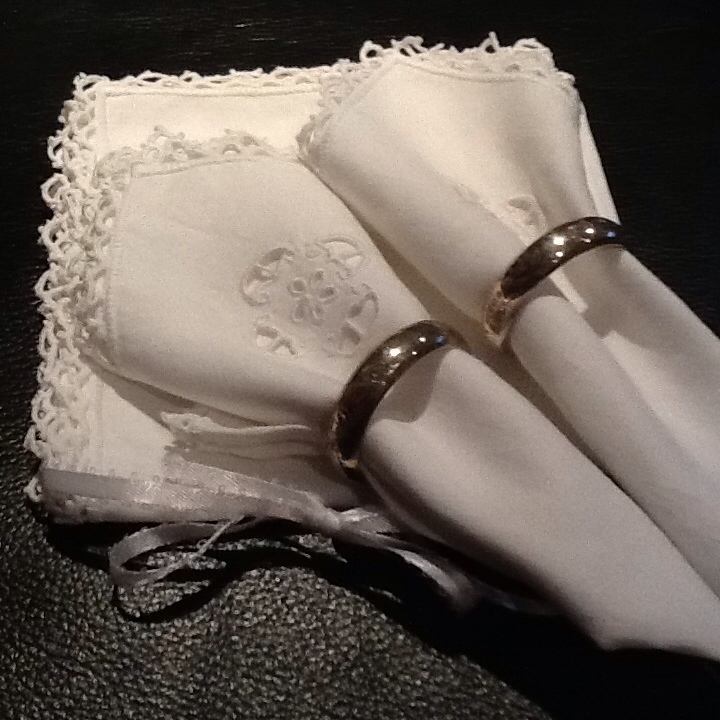 Use your family heirlooms? Create your own high tea?
I loved looking around and could not help myself buying a set of two small sterling silver napkins. They were not expensive. I had picked up some small linen napkins so a thinner than usual napkin ring is ideal. I need to get out the couple of Royal Albert cups I purchased a number of years ago and play "ladies" with some Earl Grey tea with lemon. Perhaps create my own high tea.
I have a few family napkin rings so I should polish them up, take some photos and do a napkin family tree.
Upstairs Antiques Details:
34 Queen St in the Queens Arcade
Auckland 1010 New Zealand
Area: Auckland CBD
09 379 0887
Hours: Can vary so phone before. Visited: November 2012
Do you have any antiques or trinkets from you family? Do you add to them?