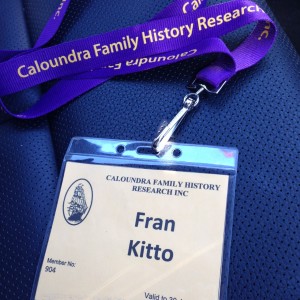 First some background on why I share family history links on my blog.  A while back I became the coordinator for the Caloundra Family History Facebook page. On Facebook I included posts with links to web pages that can help with family history research. When I needed the links in my own research I have found when I trying to finds older links on the Facebook wall is not easy.
So I decided to re-share these Family History Links so not to loose the information in the depths of Facebook posts. Plus posts with a collation of these links on TravelGenee are easy to find with the search and tag functions.
Where to Find Family History Links
The links I have saved for future reference can be found in the Family History on Facebook Category. Here you will find links to family history research tips, a variety of blog posts, jokes and even Caloundra Family History Inc events.
Many of the items shared on the Caloundra Family History Facebook page have time limits. For example free access to the large Genealogy companies. I recommend you LIKE our page to get this info before the offers end.