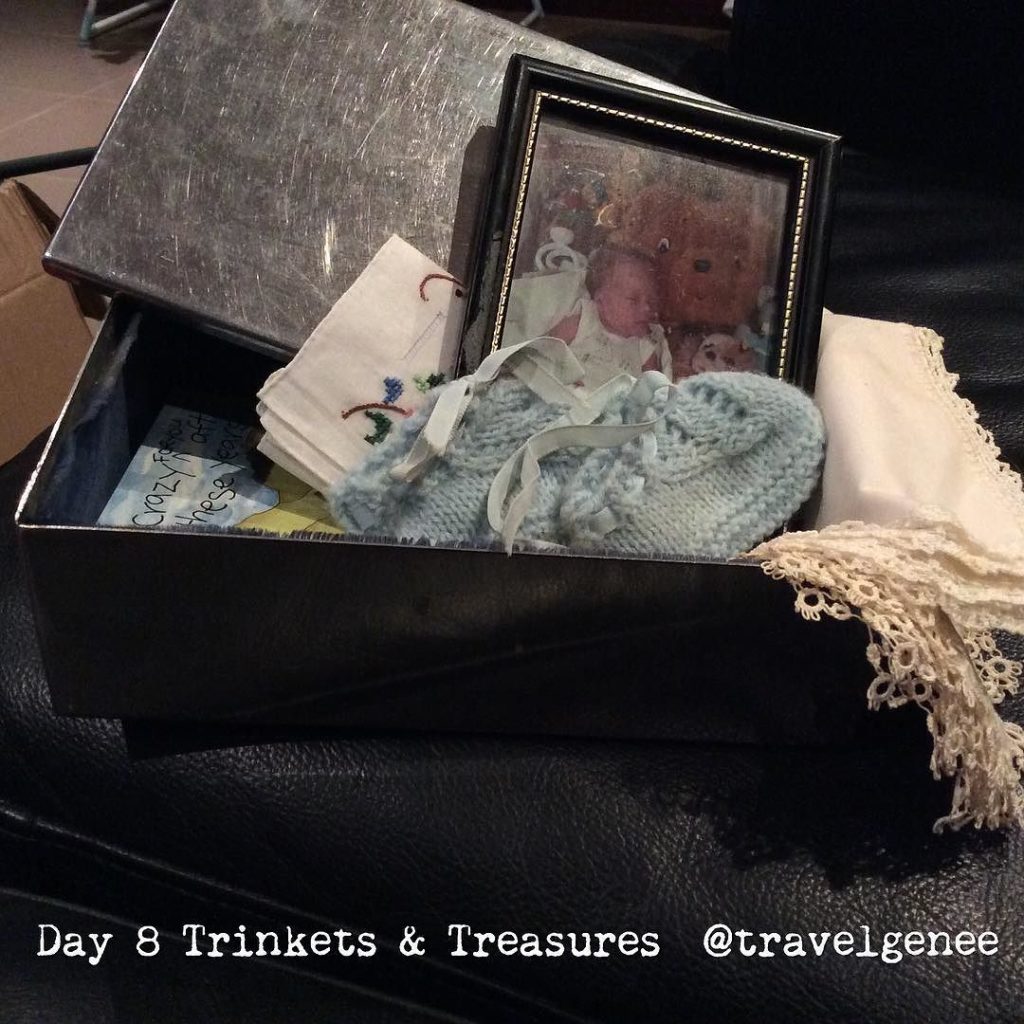 Family History Trinkets & Treasures
For the #GenealogyPhotoADay prompt trinkets & treasure I shared on Instagram my polished stainless steel jewellery box with royal blue velvet interior, now faded and falling off. Dad made it for me. It's my treasure box.
I am guessing when I was about 6 years old when Mum & Dad gave it to me. I keep some of my treasures and trinkets inside. It's filled with cards, little badges, hankies with tatting, embroidered and crocheted edges. There is a first Christmas photo and tiny baby booties saved from over thirty years ago.
Welding Perfection
Dad worked at a place that made stainless steel products when I was young. Years later when he visited the first house we had purchased  he checked under the stainless sink to inspect the welding quality.  He worked as a fitter doing maintenance tasks on the machinery although his high quality welding was in demand for special projects. One time he welded the parts of a massive stainless bench with  sinks for an operating theatre in a hospital. The more flawless the weld, the easier it was to keep surfaces above and below the bench hygienically clean.
Family History Vitals and Jewel Box Craftsman
My Dad and the maker of the jewel box for my family history trinkets, was Ernest Eric Scott Kitto b.1917 d.2000.
View this #GenealogyPhotoADay along with others on Instagram. Feel free to follow me.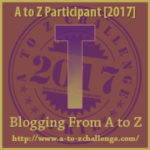 The 2017 A to Z Blogging Challenge is based on my genealogy posts for #GenealogyPhotoADay (some days, not everyday) on Instagram. I will be using past daily prompts starting with the appropriate letter. See more 2017 A to Z posts.
I welcome comments. Do you have a treasure box?