I rarely pack sooner than the night before I fly. If I start earlier it just means I spend the prior days trying to squash more and more into my suitcase until I am dismantling the kitchen sink to try and fit it in my bag. When I am going off to a family history conference I'm sure Mr TG will want the kitchen sink while I am away. Here are some thoughts about packing for RootsTech London.
Packing the suitcase
I started with a medium-sized suitcase for my visit to my cousins and to attend the RootsTech conference in London. (There is still time to register if you are reading this before 26-28 October 2019.) By distance and weather, London is a long way from the Sunshine Coast in Australia. Even in winter, I can be found wearing shorts and a T-shirt. 15 °C or 59 °F in London, as a genimate reported recently, is not pleasant. It is hard to believe that years ago when walking home from school in New Zealand the ice from the heavy morning frost was still hard enough to skate across the puddles.
It's alright to plan layers as is frequently suggested for cooler weather. Though when you live in a place where layers are adding a thin wrap when out at night or a thin cardigan when there is a wind coming of the ocean. Layers for cooler weather is not that easy. I do not have a selection of layers for clothes cooler weather.
Capsule Packing for RootsTech London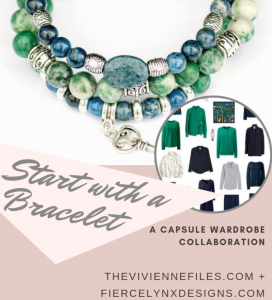 To help I researched online and found a website with loads of inspiration and instructions. I have I tried to follow the "capsule" method to select the clothes I packed. Nancy from The Vivienne Files has loads of helpful posts. You will get to understand the basics of 4 x 4, how to prune your choices and loads more. Or should that be "take loads less"!! If you are interested in taking the hassle out of packing check out the Start Here page. (Nancy will explain it much better than me.)
The post that inspired me most was the selection of clothing based on an inexpensive bracelet. If you are packing to go away for a weekend or longer the capsule method can make it easier.
How successful was my packing?
The clothes, shoes and accessories part of my packing was so much easier than usual. I only had to purchase three long-sleeved blouses. Nothing like the amount I thought I needed for a cooler climate. I did have some suitable coloured navy coloured tops however they were a bit too big so I needed replacements anyway. It all fitted very snuggly into the medium bag including a collection of blogger beads and name tag ribbons to give away. If you are a family history blogger and want to know about blogger beads see below.
Then I moved it all to a larger bag so I have plenty of room for shopping!!
Packing the carry-on bag
My carry on packing for RootsTech London is a breeze. I keep a list that I refer to make sure I have not forgotten anything. Here's the list I use when I need to be fully prepared to do work remotely as something has to pay for my addiction to family history conferences. As most of my work is on the Internet with our online catalogue – The Wallpaper People – it is tech-heavy.
Carry-on Packing list
One set of clothing for the arrival location.
Phone & iPad
Device Chargers
Water bottle for the conference and especially if flying domestic or to NZ as the airlines do you give out bottled water. I hate glasses of water. As soon as I get one the plane starts bouncing. (And I left this at work so it looks like I will be saving a disposable bottle to use.)
USB memory –  for libraries and archives
Computer & power plug – for work and ambassador role*.
Portable battery – when conferencing
Multipower adaptors when outside Australia and NZ to convert to local plugs and voltage.
Business cards
Notepad – I write session notes as I find I remember much more even if I do not refer to them again.
Pens, highlighters, etc
Digital version of tickets & bookings
Printed flights and hotel bookings
Work notes – got to have my to-do list
Domestic flights – healthy snacks
International flights – Passport
Visas if required
Medicines, if required
A small collection of toiletries, toothbrush and a travel brush.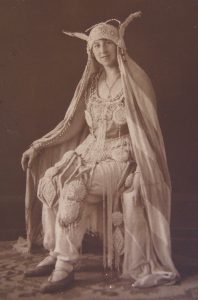 Oh for the days when you travelled with a large trunk. It brings to mind the fancy dress outfit my Nana Grace Dawson (nee Shepherd) wore at the fancy dress event when sailing out to New Zealand. It probably weighed more than my carry on baggage allowance.
My carry on packing list has not changed much over the years although I do not always take my computer. Each new computer is lighter so this makes it easier. This time I am a RootsTech Conference Ambassador so plan to actually post more frequently than I usually do at conferences and I do have a bit of work to do. Well, that's what I told Mr TG.
Coming to RootsTech?
*I would love to see you at RootsTech next week. It's the family history party that you do not want to miss. If you are a blogger Geniaus and I have a limited supply of Blogger Beads. Wearing blogger beads will get your blog noticed so helps it grow. You might even find cousins or someone that can help you break down a brick wall. Comment or tweet me (@travelgenee) if you are interested in securing some blogger beads. Supplied limited.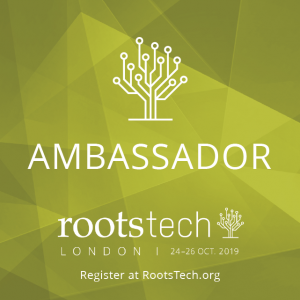 Disclaimer: As a RootsTech London Ambassador I receive free event registration and other ambassador privileges in return for promoting it in various social media forums, at events and on my blog. Because I see so much value in advancing my family history skills I have paid my accommodation in London and flights from Australia.
The views and opinions expressed in the blog are my own.