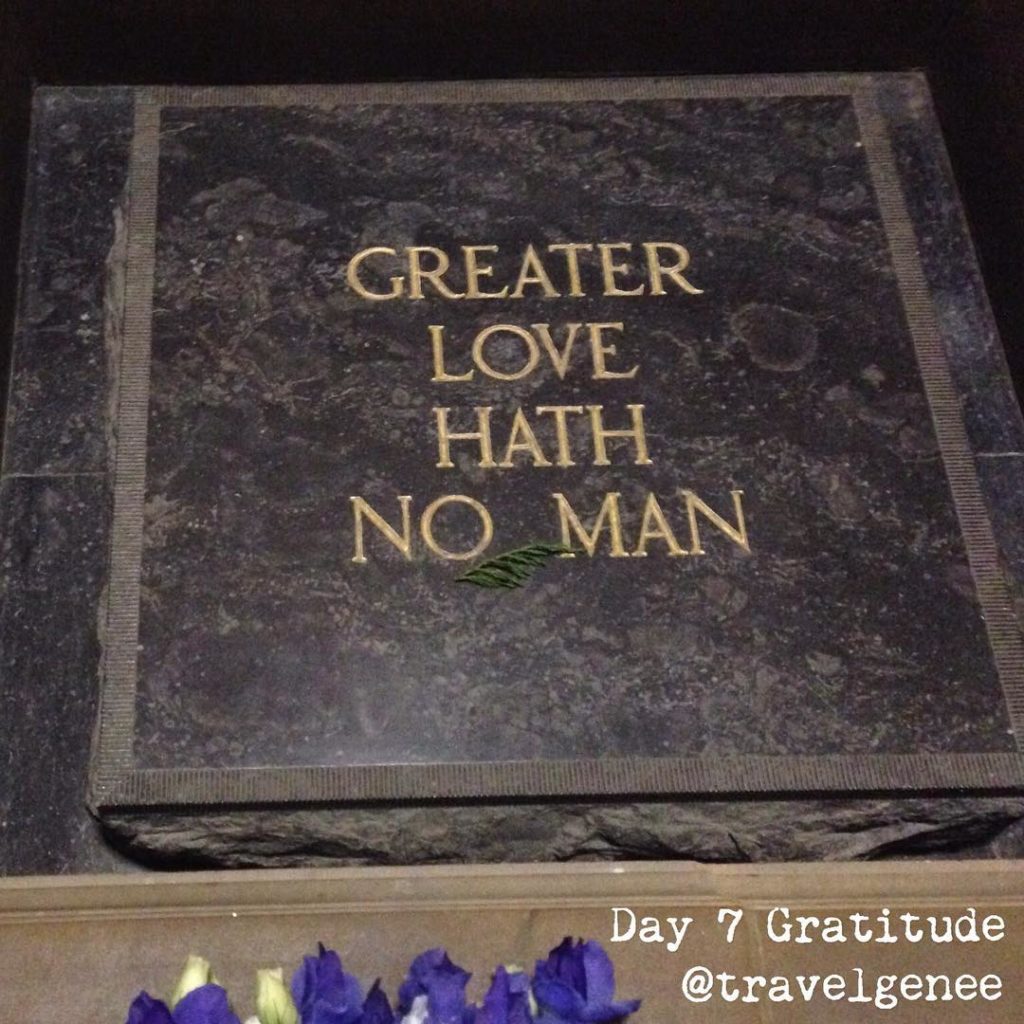 Day 7 Gratitude. The Shrine of Remembrance in Melbourne, Australia has a centre piece saying "GREATER LOVE HATH NO MAN". It was built as a memorial to the men and women of Victoria who served in World War I and is now a memorial to all Australians who have served in War.
It is Remembrance Day later in the week on 11 November. Many people will be visiting the Shrine to remember those who died and attend various services.
The sun passes across the Stone of Remembrance, landing on the word 'LOVE' at 12 noon on Remembrance Day. They simulate the Ray of Light other times so that if you are visiting you can see it, have a quiet time and remember the fallen with gratitude.
"Every year, on the eleventh hour of the eleventh day of the eleventh month, we pause to remember those men and women who have died or suffered in all wars and peacekeeping operations."
View this #GenealogyPhotoADay along with others on Instagram