Yes it's fur fashion from the past. I do love looking back at old photos of my Nana, Grace Shepherd (Mrs Dawson) wearing what I think as old fashioned clothing. To her, she was the height of fashion.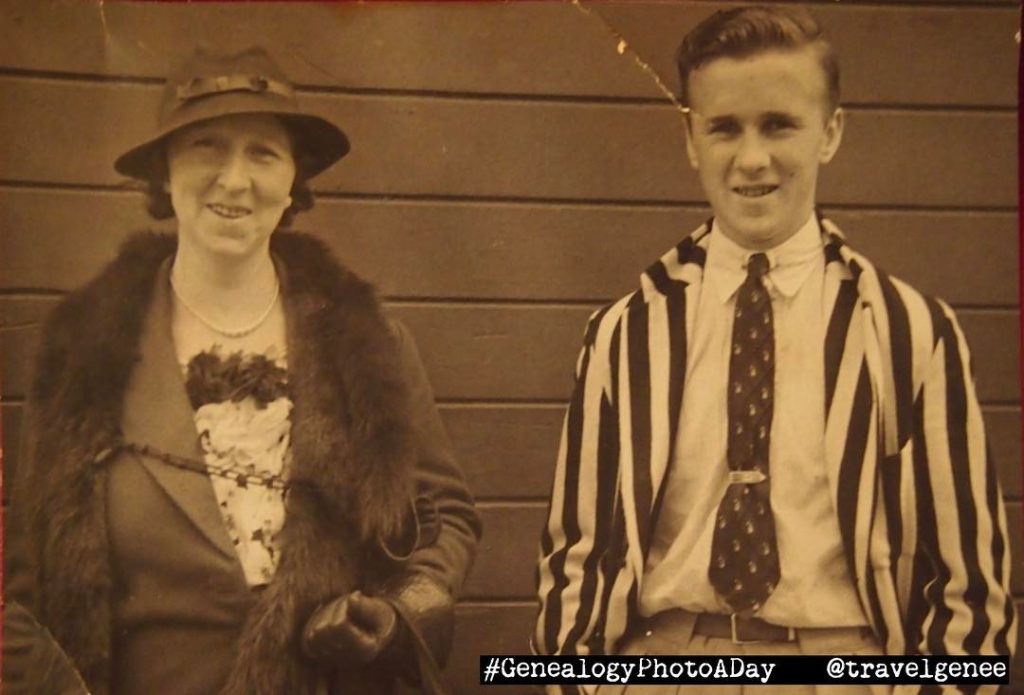 F is for Fur Fashion from my Family
My Nana and Uncle Eddie looking sensational for the time. Fortunately little animals are not fashionable wear today. Fashion changes over time. Grace Shepherd DOB 1896 and son Edward Collis Dawson DOB 1919 in the fashion of the day too.  Loving the stripes in the jacket and old school tie look!
Nana was frequently photographed wearing a fur. Just so you know we have loads of pictures without Nana wearing fur too.
Here are a few to ponder.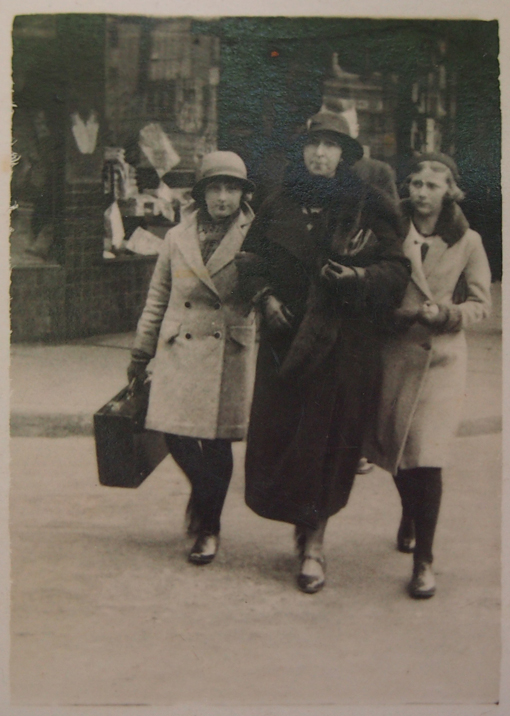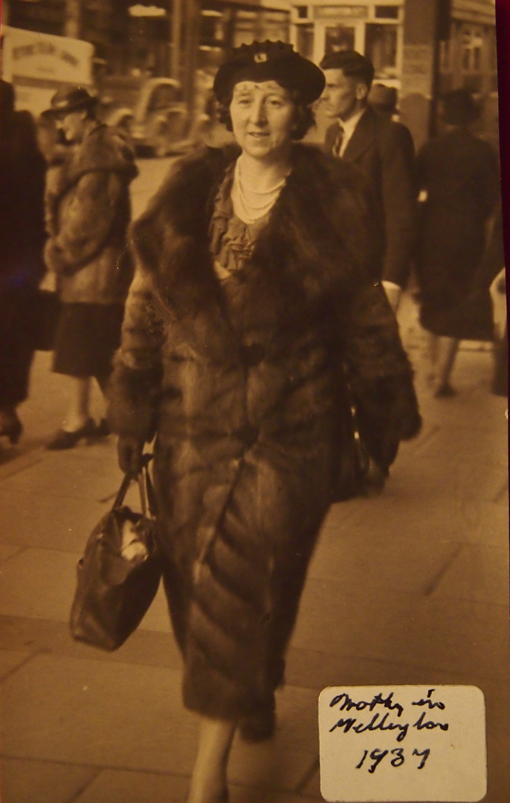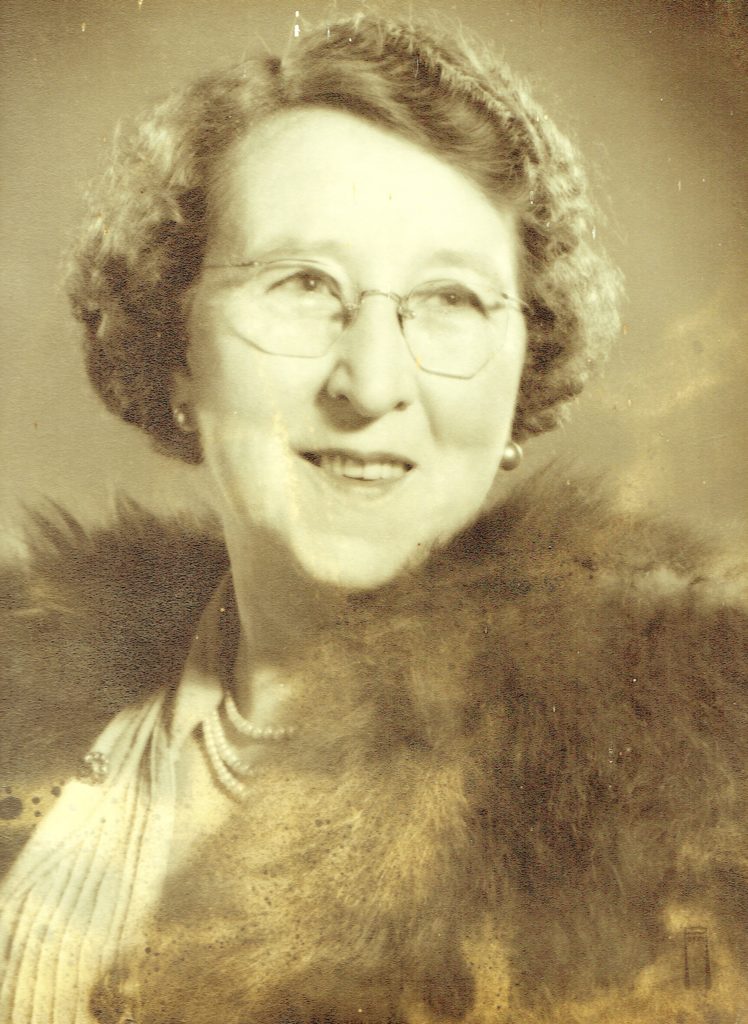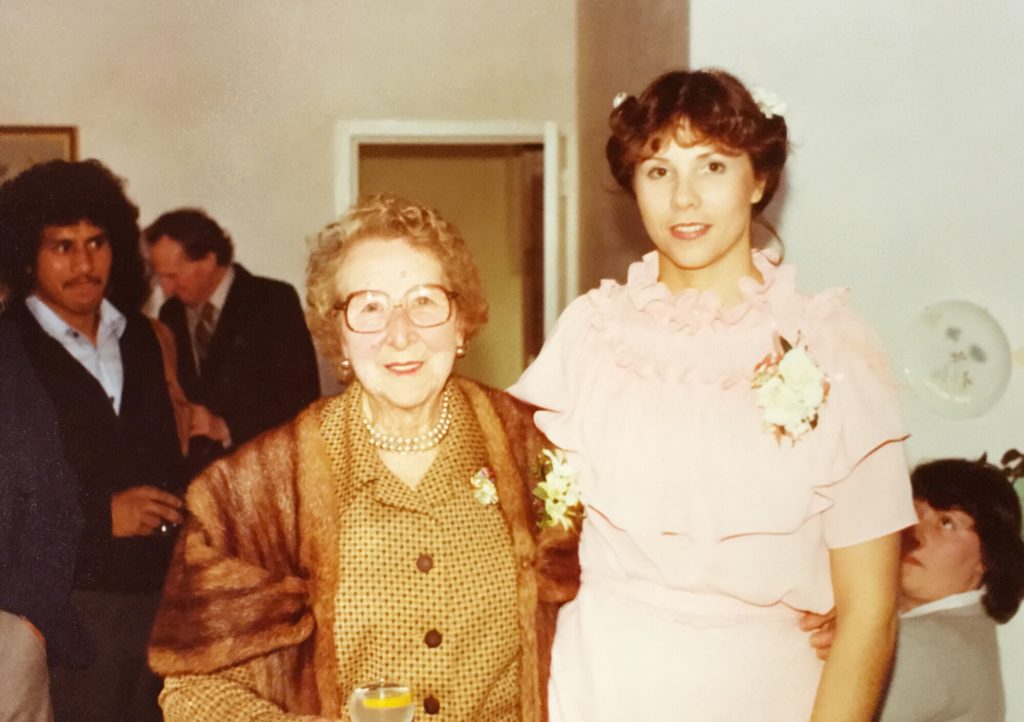 View this #GenealogyPhotoADay along with others on Instagram.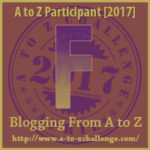 The 2017 A to Z Blogging Challenge is based on my genealogy posts for #GenealogyPhotoADay (some days, not everyday) on Instagram. I will be using past daily prompts starting with the appropriate letter. Here's the collection of 2017 A to Z posts that have been posted so far.
Feel free to comment – I love comments. Thanks.