Mabel Dawson played the saxophone and piccolo for a living.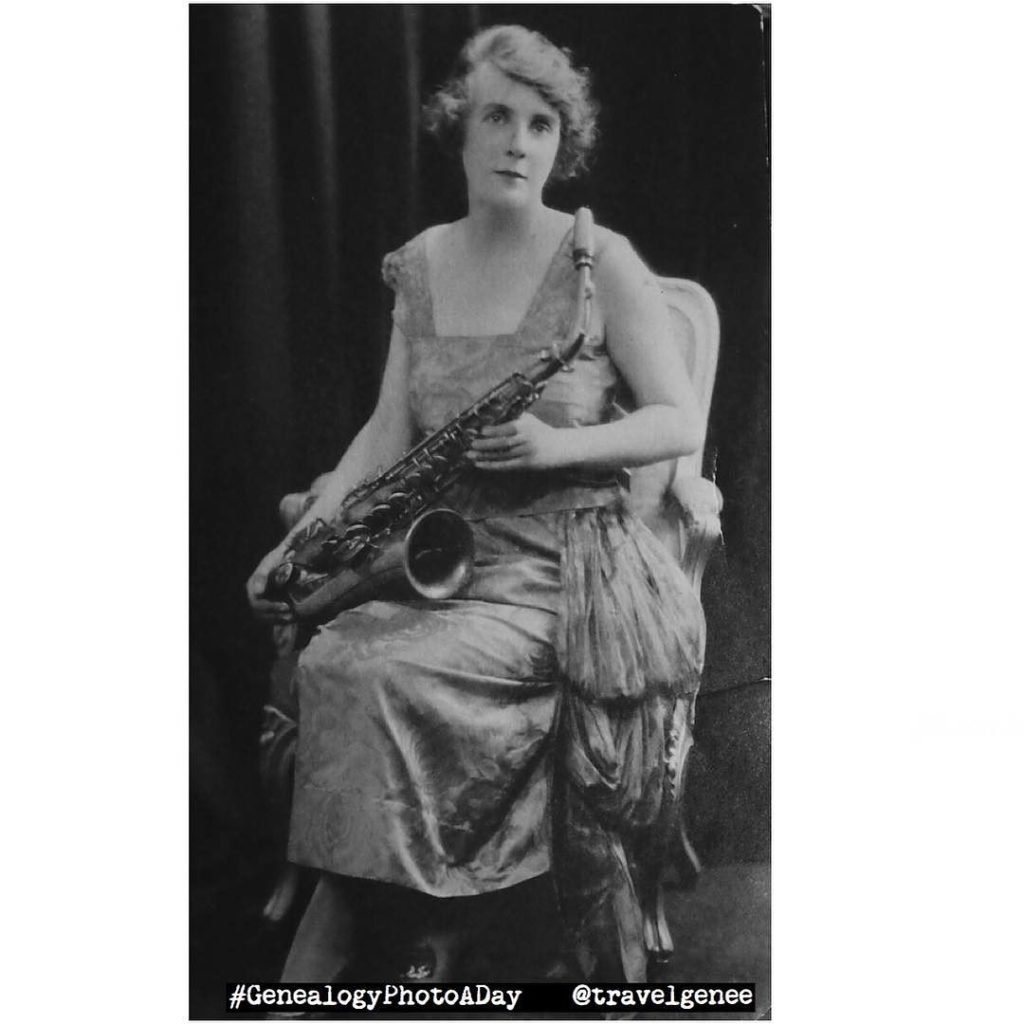 Mabel Dawson with her saxophone.
Named Mabel Kate Dawson, my maternal grandfathers sister was born in London, England 15 March 1881. When I was a child we were told she went to the USA and worked in shows. Apparently with cowboys as part of the Wild West show. An unusual job for a woman in the early 1900's.
Family History Vitals
Born: 1881
Married: Roman Victor Jose Byron-Barhydt on 25 February 1904.
View this #GenealogyPhotoADay along with others on Instagram. Feel free to follow meon Instagram.