TravelGenee #atozchallenge F – Frances or Fanny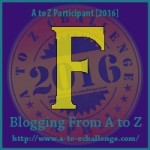 Stop squirming! Yes I have ancestors called Fanny. But to save you the embarrassment I am going to write how I found Frances Ann EDMONDS (DOB 1865), my maternal great grandmother. First though I am happy that you started to get "funny" about "Fanny". She is a name that has been around for a while, a pet version of Frances. There are a many people with the name Fanny listed in Wikipedia. It's since the late 19th century that she became a vulgar slang word so she became unpopular as a name.¹
Lets get on with Frances Ann EDMONDS then. Until I started researching my family history I only new her married name, SHEPHERD. I had no idea about her given names. Fortunately my Nana (Grace SHEPHERD DOB 1896) had shared the details that her maiden name was Shepherd.
I sat down with my new Ancestry Subscription knowing my grand mothers name was Grace SHEPHERD, born in Bermondsey, London, UK in 1896. I searched the 1901 England Census and she flowed to the top.² This researching was going to be a breeze. It was just like the TV commercial.


Seeing the census page reminded me that Nana's sister, a lady called Maude, had visited New Zealand from the UK. I was a child at the time so the memory was not clear. Plus the name Thomas sounded familiar too from Nana's tales. This became my starting point to find out more about Nana's mother. Her given name was Frances. No husband listed on the census though.
I then searched on Ancestry using the England & Wales, FreeBMD Marriage Index, 1837-1915. Checking for possible male spouses with the name SHEPHERD who had married a woman with Frances as a given name. I was a beginner, methodically finding my way. Now I had a list of possibilities.  Then I looked for earlier census data to see what the census files held. Out of about seven names I decided EDMONDS was the best choice. I ordered my grandmothers birth certificate³ to confirm my work.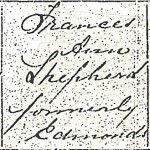 There is was Frances Ann EDMONDS.
What is best about this is that I am also a Frances Ann.
Since then I have found more details about her. It is her mother, another Frances, that sometimes get called Fanny in records. I was also called Fanny, in a nice way, by my maternal side so I assume Frances Ann was too. It's a family name pet name.
Plus I got some photos from my cousins. Here is my great grandmother, Frances Ann EDMONDS and her husband, my great grand father, Henry SHEPHERD (DOB1862).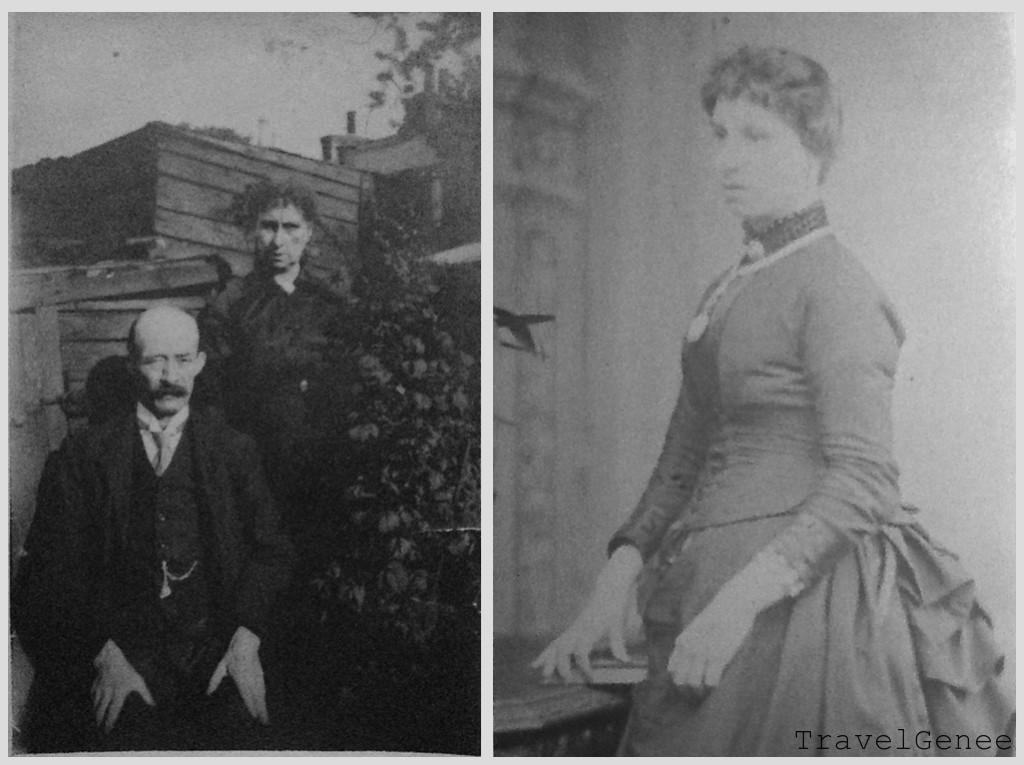 Who were you named after? Feel free to leave a comment.

Sources:
Ancestry.com. 1901 England Census Class: RG13; Piece: 395; Folio: 72; Page: 49
GRO Birth Certificate for Grace SHEPHERD DOB 1896.
TravelGenee #atozchallenge F – Frances or Fanny
This is part of the A to Z Blogging Challenge for April 2016: Letter F for Frances or Fanny. You can read more about the A to Z challenge and my other posts. Or search on social media with #atozchallenge.