TravelGenee #atozchallenge L – Leslie Lewis.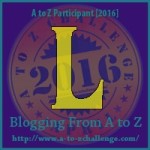 Leslie Lewis (you have to love that alliteration) CAMPEN (DOB 1898) was my mothers uncle as he had married my grandmothers sister, Beatrice Alexandra Shepherd (DOB 1902). He has been sitting in my tree with just a a marriage and death index attached via Ancestry.
The marriage index is the page for my great aunt Beat. You can see in the next image at the bottom of the list she married a CAMPEN, at Rochford, Vol. 4a, Page 1827 in this England & Wales, Marriage Index, 1916-2005.

The death entry is useful as it contained a birth date. See in the CAMPEN section, Leslie Lewis has a date of birth of 2 Apr 1898, Chelmsford.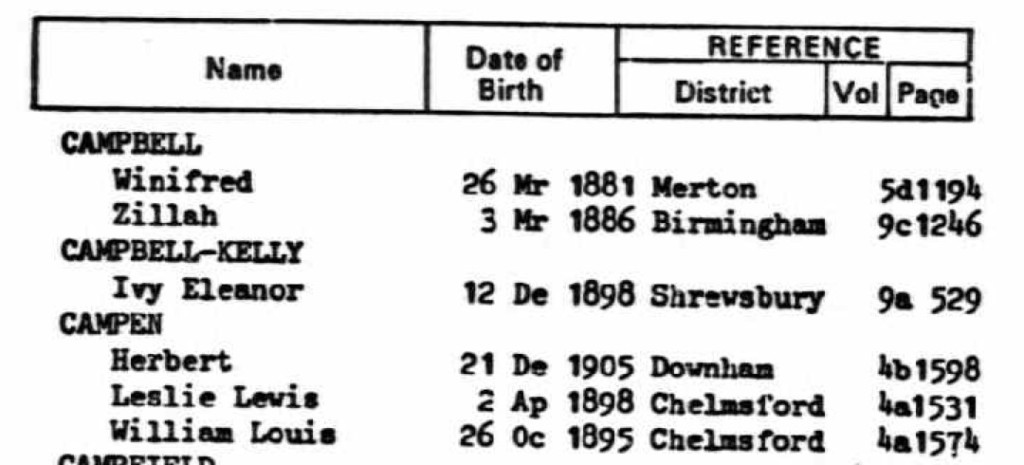 For this post, day 12 of the TravelGenee #atozchallenge L is the letter of the day. I decided to give  Leslie Lewis CAMPEN a quick makeover. What could I find with a quick search on Ancestry?
Here goes, in no particular order.
His side of the marriage index. See the bottom line in the next image for Leslie L. marrying SHEPHERD at Rochford, Vol. 4a, Page 1827.

An entry in the UK, WWI Service Medal and Award Rolls, 1914-1920 for Leslie Lewis CAMPEN. This was for a British War Medal and Victory Medal. He was in the  Middlesex Regiment (Duke of Cambridge´s Own) Regimental Number is G/92894 and previous Units writtn in a shorthand: Middx. Att 2/7. Lond. R. Pte, G/92894. 2nd Middx.

I found Campen is not a popular name and most are located around the Chelmsford, Essex, England. Because of this there are only a few census records to check. With the speedy research continuing I came up with the following 2 best options.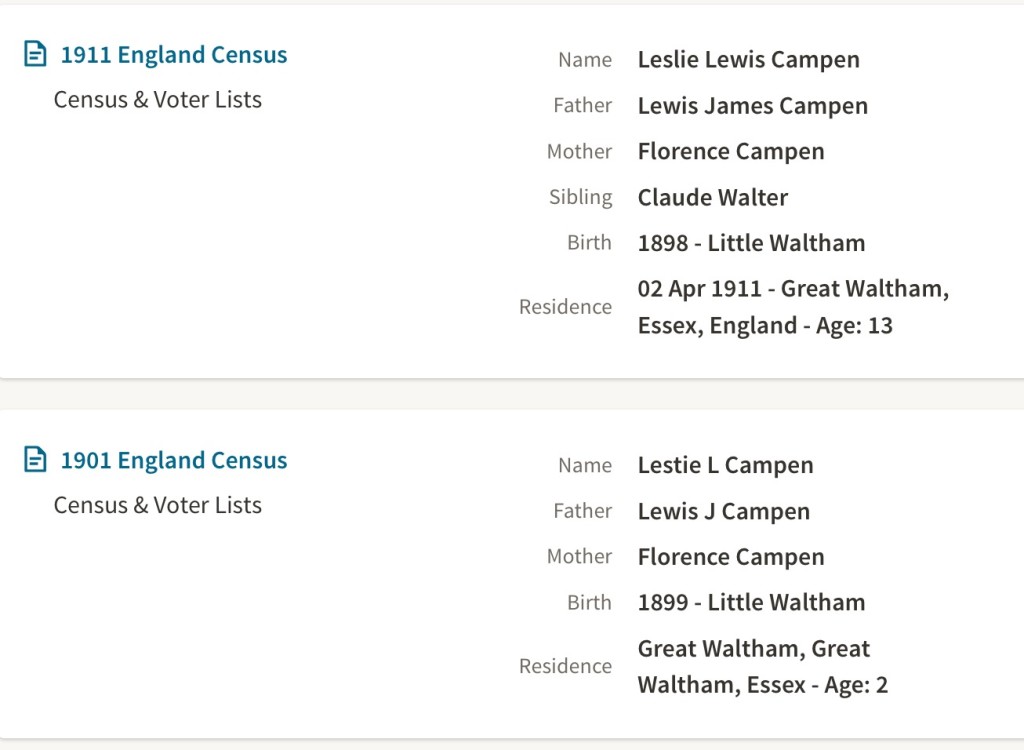 Here is an extract from the 1911 Census. Leslie Lewis CAMPEN is a butcher. He has a father called Lewis James CAMPEN (DOB 1874), mother Florance (DOB 1873) and 2 younger brothers. Leslie Lewis Florence was born in Blackmore according to both the 1901 and 1911 census data so this helps supports it is the same family.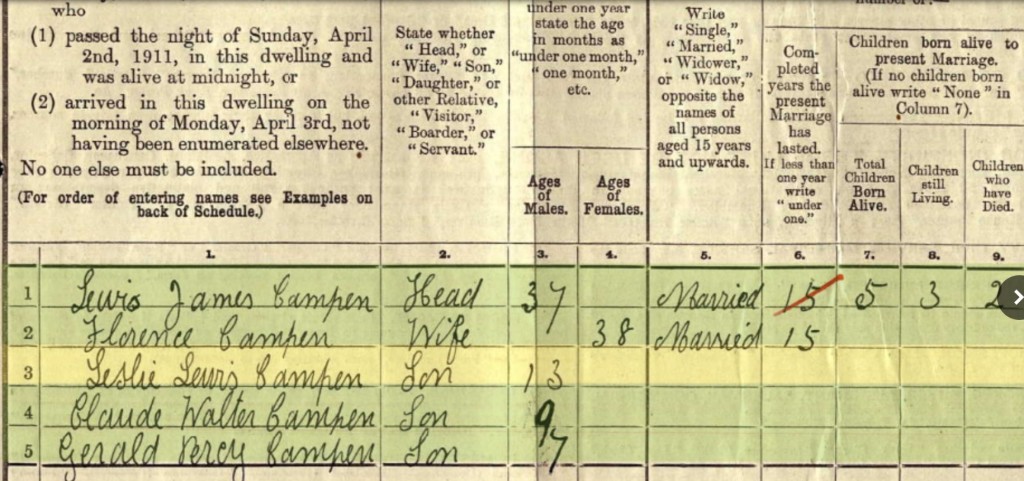 Leslie Lewis Campen has had entries in the UK, City and County Directories, 1766 – 1946 database in Ancestry. For example, in the 1929 Kelly's Directory, he is listed as a butcher in Essex, England. An occupation that matched the earlier 1911 census.

There were also 2 member family trees with less sources than found already. There was more ancestor information for Leslie Lewis including his mothers maiden name however I would only use this as a tip to start searching on his parent's marriage. For marriage research, I have a date range to work with as the 1911 census stated they had been married for 15 years. See the 1911 census image above.
As can be seen by this extract from Ancestry when you are adding census information a field estimated the person's date of marriage and to whom can be added to your tree.

So it took longer to write this blog post than do the speedy research targeting one person.  The focus was on basic data like census, births, deaths, marriages, military, directories, etc.  I realise that I was fortunate with his name and locations around Chelmsford. The advantage you gain from a quick and speedy research is data that might lead to other harder to find information. The disadvantage is that you can make incorrect assumptions.
All information searched for in this blog post is from Ancestry. To complete a similar search with your family tree you may require a membership or use Ancestry at your local family history society or library, where available.
Sources:
Family History Research from Ancestry.
Essex Map on Featured Image from Ancestry Images.
Do you ever do speedy research? Leave a comment, please.
TravelGenee #atozchallenge L – Leslie Lewis
This is part of the A to Z Blogging Challenge for April 2016: Letter L for Leslie Lewis. You can read more about the A to Z challenge and my other posts. Or search on social media with #atozchallenge.