TravelGenee #atozchallenge T – THOMPSON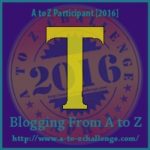 Earlier in the month I blogged about Edward Augustus George GIBSON (DOB 1870) had been found in the Freemason Membership Registers for the Lodge of St Mary located at Braintree. This post is about Catherine THOMPSON (DOB 1863) for my TravelGenee #atozchallenge T for THOMPSON.
As I was fortunate with the Findmypast newspapers for yesterday's post on Henry SHEPHERD. I thought I would give them another go to see if I could find any details on Catherine THOMPSON's marriage to Edward Augustus George GIBSON.
I was not successful in finding any newspaper records on the marriage. So I went back to the basics and did a search in Ancestry. I found a record in the "London, England, Church of England Marriages and Banns, 1754-1921". This contained numerous pieces of useful information including a new person, George THOMPSON, Catherine's father. Here is an extract of the entry and transcription details.
Name: Catherine Thompson
Estimated Birth Year: 1863
Age: 32
Spouse Age: 25
Record Type: Marriage
Event Date: 3 Dec 1895
Parish: St John, Hackney
Borough: Hackney
Father Name: George Thompson
Spouse Father: George Gibson
Register Type: Parish Register
Household Members
Name
Edward Augustus George Gibson
Catherine Thompson

Returning to the Findmypast newspapers I searched for Catherine Gibson, her married name. I found three pieces:
The notice death of Edward Augustus George GIBSON from the Essex Newsman 10 October 1936.

An inquest was held on Mrs Catherine Gibson from the Essex Newsman 19 January 1945. She slipped and fell fracturing her left femur. The verdict was for accidental death.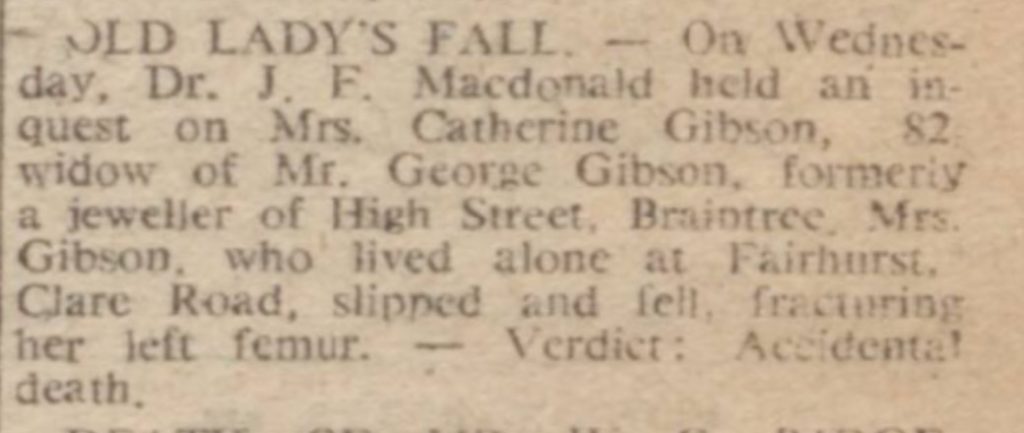 The notice in the Chelmsford Chronicle 19 January 1945 for Catherine however, said she passed away peacefully in the early morning of Monday, 15th January 1945.

We should not assume the family was embellishing the death notice. It might have just been a standard notice inserted by the funeral directors.
Sources (may require subscriptions):
Ancestry: London, England, Church of England Marriages and Banns, 1754-1921.
Findmypast newspapers as detailed above.
Do you go back to your favourite sources when you hit brick walls? Feel free to comment.
TravelGenee #atozchallenge T – THOMPSON
This is part of the A to Z Blogging Challenge for April 2016: Letter T for THOMPSON. You can read more about the A to Z challenge and my other posts.  Or search on social media with #atozchallenge.