Will Document from FamilySearch for James Harper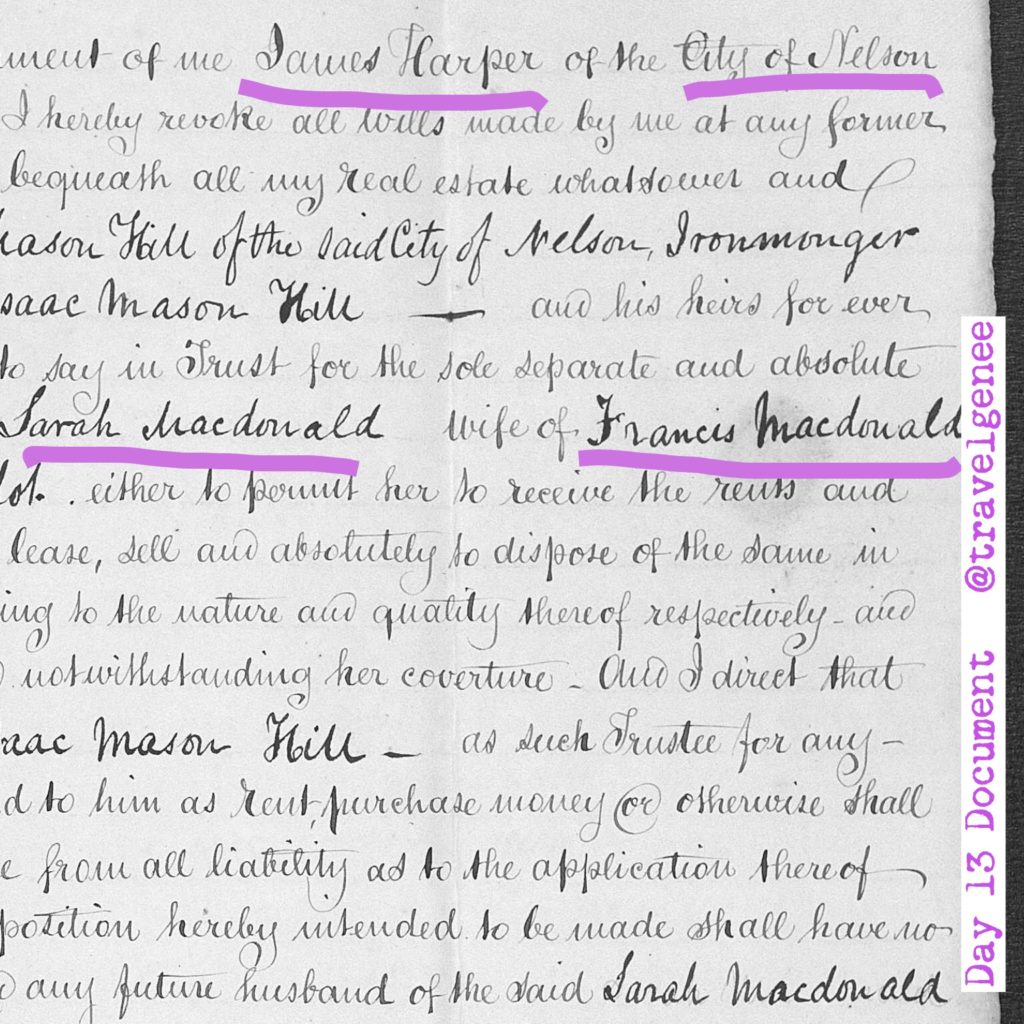 D is for Will Document from FamilySearch.
A recent find is my 3x great grand fathers will document that is dated 25 July 1863. James Harper came to New Zealand in the 1840s and made his home in Nelson. The will confirms he is from Nelson at the time of writing the will.
I found will document in digital form on the FamilySearch website.
Previously I had collected some images of wills from archives in New Zealand but had not found this one. One benefit of the FamilySearch.org document is the nice scanning. Some of the photo images I collected are not square on the page.
I am working on verifying some names, keyevents  and dates for some people mentioned in the will in another research project. In particular Francis MacDonald (McDonald).
Persons: James Harper b. 1803, Sarah Teresa Harper b. 1827 and Francis McDonald b. 1823.
Source: FamilySearch.org, New Zealand, Nelson, probate records, Probate files, 1849-1890, surnames G-H, rec. 414, 417, 374-416.
Or view this #GenealogyPhotoADay along with others on Instagram.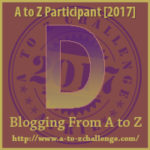 The 2017 A to Z Blogging Challenge is based on my genealogy posts for #GenealogyPhotoADay (some days, not everyday) on Instagram. I will be using past daily prompts starting with the appropriate letter. Here's the collection of 2017 A to Z posts that have been posted so far.
I welcome comments. If you use the commentluv feature to link your blog others can easily check out your blog too. Thanks.