When the #GenealogyPhotoADay prompt was the word book I shared one called Promoting Prosperity. And now I share this book for the letter P: AtoZChallenge Promoting Prosperity, The Art of Early New Zealand Advertising.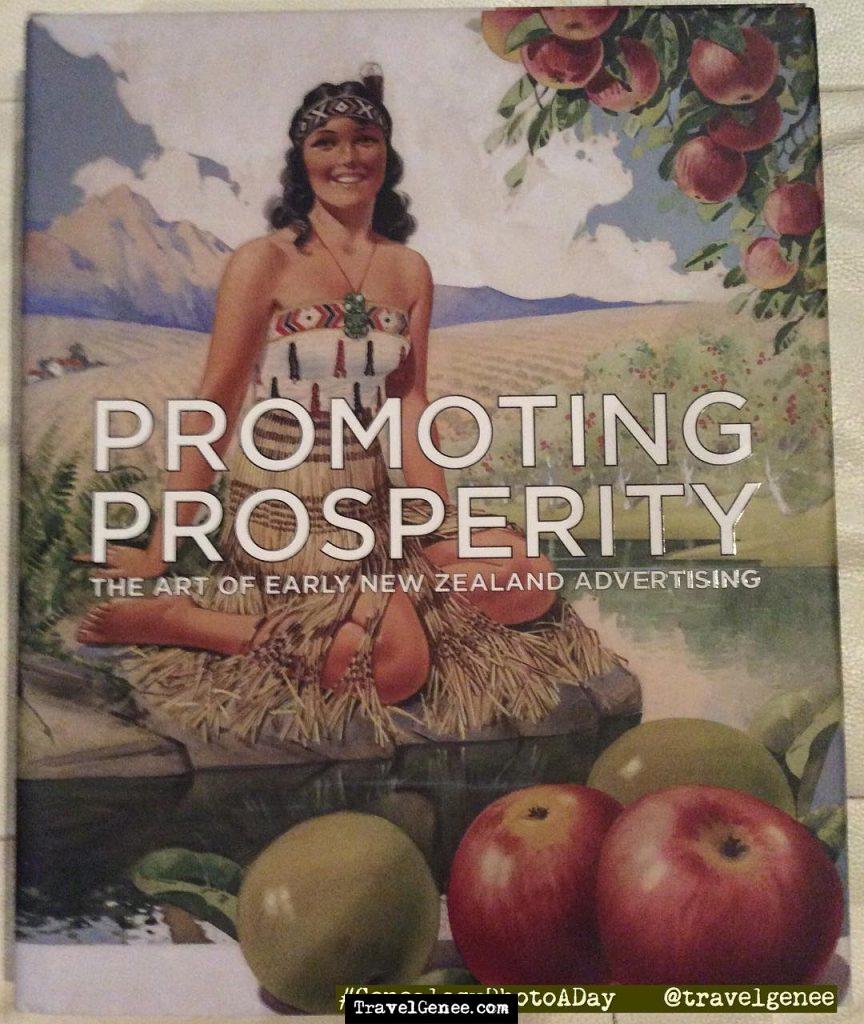 AtoZChallenge Promoting Prosperity
Another addition to our book collection: Promoting Prosperity – The Art of Early New Zealand Advertising. Paging through this history brings back so many memories. From Edmonds Sure to Rise Baking Powder, Four Square Stores, Choysa Tea, Rinso Soap powder, Griffins Biscuits, Anchor Butter and many more brands that my mother purchased for the household. Many are still household grocery purchases today.
The book primarily covers the period of advertising when print and outdoor signs were the major methods of advertising in New Zealand. There are 11 essays that cover advertising history and the background to advertising niches such as Rugby, Racing and Beer or New Zealand on Show: Innovation, Industry and nation, to name two. For anyone using the book for more than a coffee table talking piece, it is finished off with source information. Design and production were by Peter Alsop & Gary Stewart with forward by Kevin Roberts and published by Craig Potton Publishing, in 2013.
"This book is a treasure trove of illustration, painting, typography, copywriting and studio production – a wonderful celebration of Zealandia and its foundational graphic glory."
Kevin Roberts, CEO Worldwide, Saatchi & Saatchi.
Why this book appeal so much to me?
The images reminded me of the 1970s and 1980s when I had worked in marketing departments at major multinational companies. I loved product management! In those days it was all about the 4 P's – Product, Price, Promotion and Place. Often referred to as the Marketing Mix. I'm probably bias however still think these were the best times to be in "fast moving consumer goods".  Who could not love being in their 20s and managing large advertising budgets to spend on making television commercials? OK not all of you, yet for me, this is something I will never forget.
Or view this #GenealogyPhotoADay along with others on Instagram.
Share this AtoZChallenge Promoting Prosperity post on social media: