Ancestor: Edward William Gibson Dawson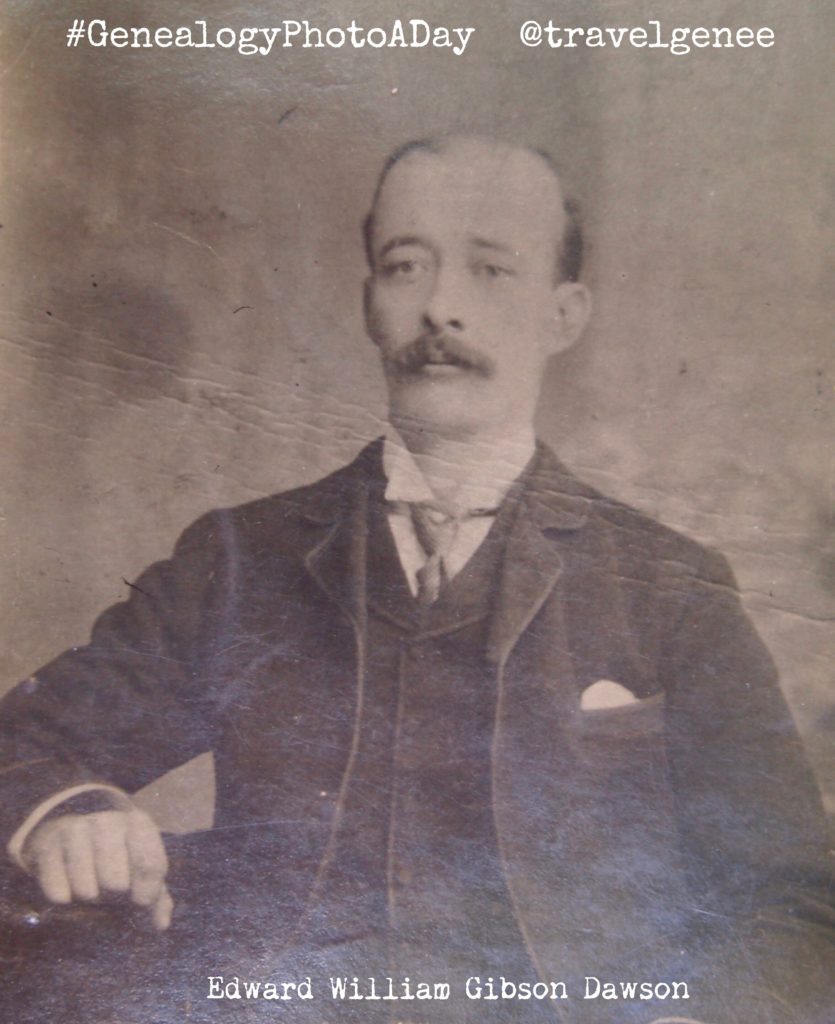 Edward William Gibson Dawson was my grandfather's elder brother. I estimate he was born in 1880 and  baptized on 16 May 1880 at St John the Baptist, Kentish Town, London. However some later records conflict with an 1880 birth. At the time of his baptism the family lived at 306 Kentish Town Road where his father (Edward Charles Dawson) was a watchmaker. His mother's maiden name was Jane Gibson. So I like to assume that the middle name, Gibson, is in homage to her family name.
View this #GenealogyPhotoADay along with others on Instagram.
Or check out my Family History Year to find out what happened on other dates in my family history.