Family history brickwall – this is my favorite. If you can have a favourite.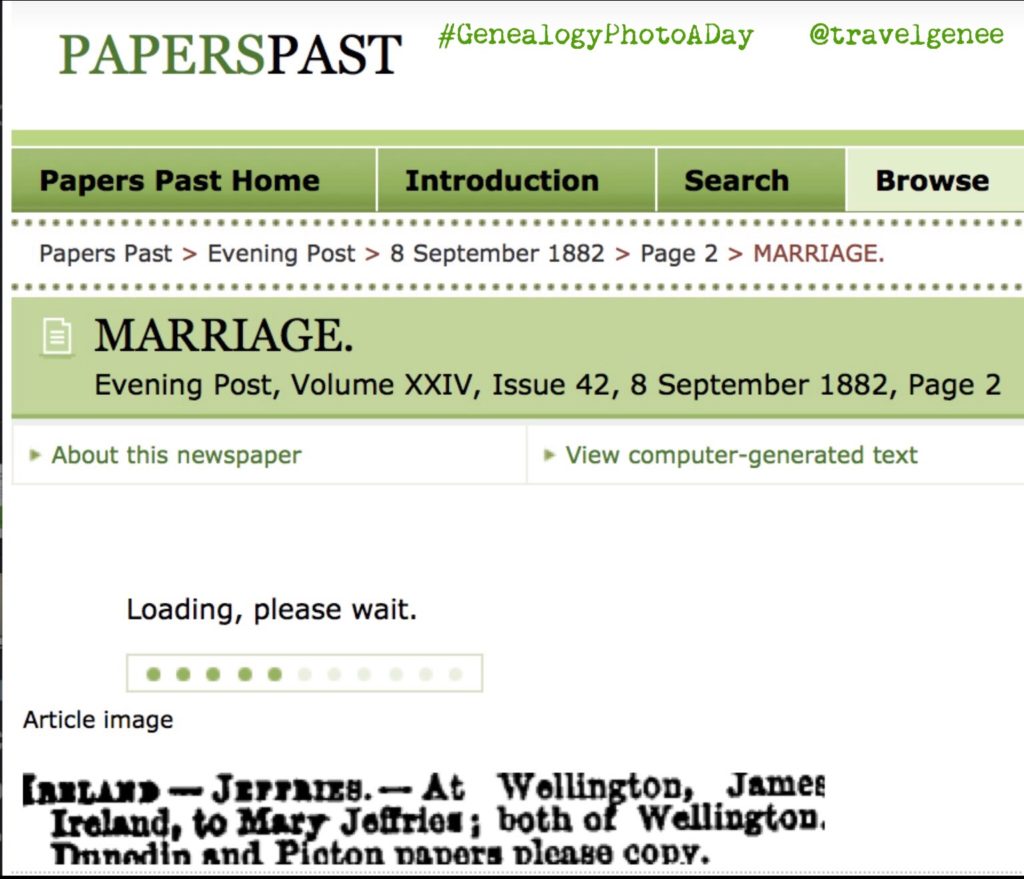 Day 5 Brickwall
Posting each day on Instagram for #GenealogyPhotoADay can be time consuming especially  when you type up  typed up you list only to accidentally delete it before posting. Bloggers will know this feeling.
My family history brickwall is all about the marriage of my great grandmothers second marriage. It was to my great grandfather, James Miller Ireland. I included details of secondary evidence but I am still looking for church records or a registration. Primary evidence for Mary Scott MacDonald's marriage is my annoying brickwall. Even to the stage that the text disappeared when I tried to cut and paste the details into Instagram.
I even have one secondary piece of evidence stating the marriage took place in Melbourne not Wellington, New Zealand.
Seems odd to place a notice in the paper if it never happened. Perhaps they had a wedding but did not register it with the local authorities.
One day and a research plan might help instead of random searching.
View this #GenealogyPhotoADay along with others on Instagram.