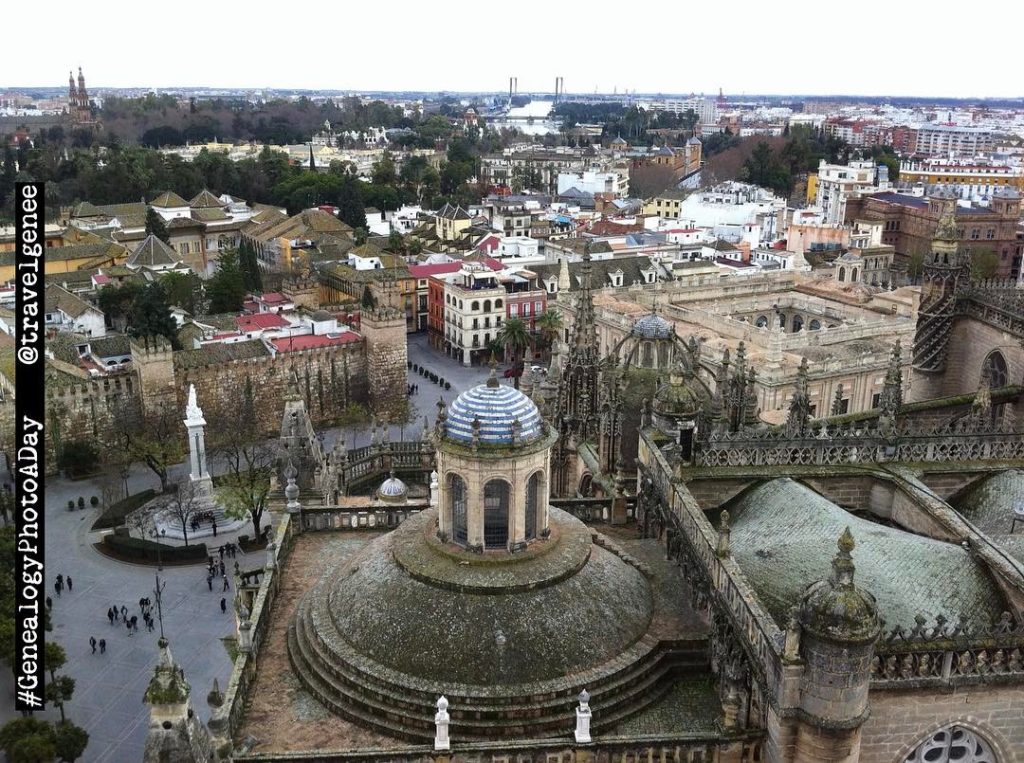 Day 26 – Rooftops – from Seville Cathedral
Seville Cathedral visit: I hope you enjoy seeing places I have traveled in the past and more recently re-shared with the GenealogyPhotoaday post on Instagram.
Whenever I am traveling I like to take photos from high points. Rooftops on historic places are always interesting. Rooftop scenes give a great indication on how people live. This one is taken from the Cathedral in Seville in 2011. On my trip to the southern parts of Spain I saw many spectacular buildings and scenes. Plus the food was terrific.
View this #GenealogyPhotoADay along with others on Instagram.
Save