What you can learn at a family history conference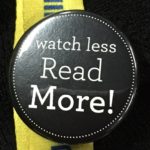 At conferences it can be worthwhile to attend a talk that you think will have nothing to do with your research so I attended Martyn Killion's talk that was titled "Early NSW research prior to 1856". For me these talks often point out research techniques and strategies I avoid as they involve work. Reading a history book is typically one of thing these strategies. I know this. I have a book I am reading currently about emigration from Cornwall. A least reading some days.
These are the 4 points I am taking away from Martyn's talk.
Get a good history book and read it.
Seek a specialist.
Look for post 1856 material that can help pre-1856 research. (I'll be applying my own relevant dates.)
Take advantages of new tools.
Martyn Killion
Bio sourced from the Footsteps in Time Website: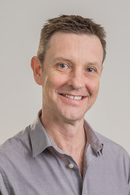 Martyn Killion has been involved in family history for 40 years. He has also been a Councillor of the Society of Australian Genealogists since 2000. Martyn served as the Society's President and Honorary Archivist between 2001 and 2005 and is currently serving a second term as President. He is also a Fellow of the Society and holds its Diploma in Family Historical Studies.
From 1991 to 1995 Martyn was President of the Australasian Federation of Family History Organisations (AFFHO) and from 1991 to 1996 was NSW representative of the Australasian Association of Genealogists and Record Agents.
Martyn is a well known speaker and authority on family history sources and research techniques. He has presented seminars and lectures all over Australia as well as in New Zealand and England.

Footsteps in Time
Queensland State Conference – Family and Local History Conference & Fair, 19-21 May 2017
Get a good history book and read it.
You can share my meme on below on social media. Try to link back to this blog post, thanks