Day 30 Beach – Photograph by FG Reade
This photograph by FG Reade is from my father-in-laws collection. I have called is Child at the Beach. Francis Graham Reade (1924-1988) or F.G. Reade, as he labeled his prints, shot and developed his own black & white photos.
Many his photos are not typical family shots. It is the surroundings that make his photos interesting for me. I like this one because it captures the child looking down at the waves of sand. Despite the sand dominating the image the child is not lost. She is centred and catching sufficient light to contrast with the sand.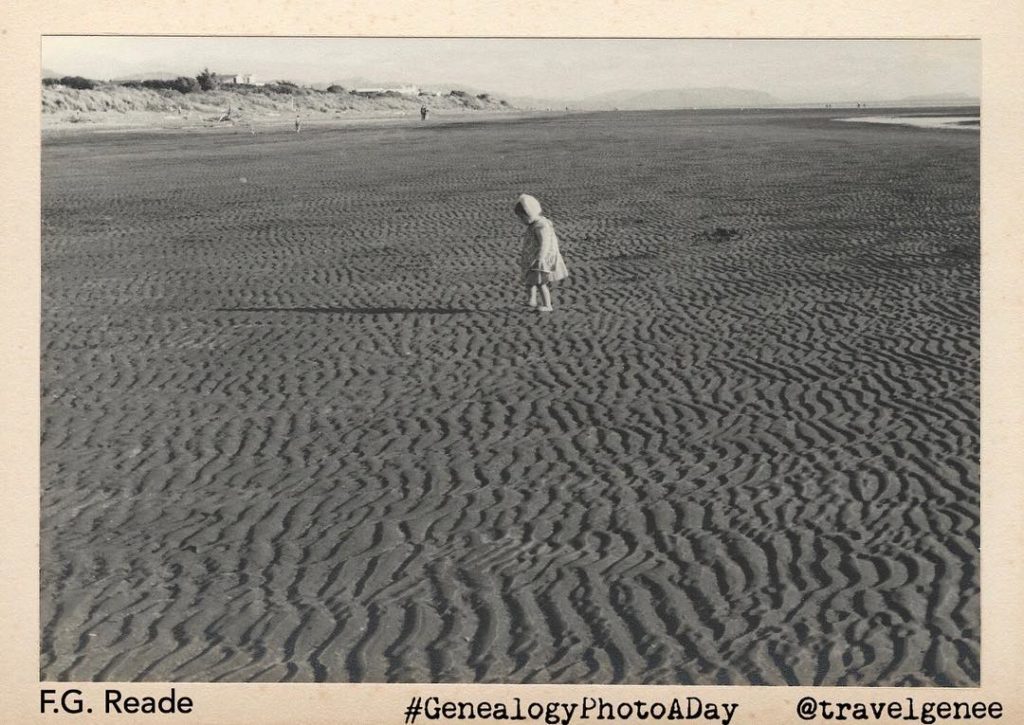 #GenealogyPhoto #GenealogyPhotoaday #genealogy #familyhistory
View this #GenealogyPhotoADay along with others at TravelGenee on Instagram.