While searching in the online Paperspast digital database for old newspapers from New Zealand I found for 17 October 1911 a small piece about football. It is about the past season medals being presented for competition amongst the members of the St James football club. What caught my attention was the Mr F Kitto medal being awarded in the juniors category for the best forward to W. O'Laery and the Mr A. C. Kitto's medal being presented to J. Constable for best junior back.
There were a number of other medals for senior and junior players.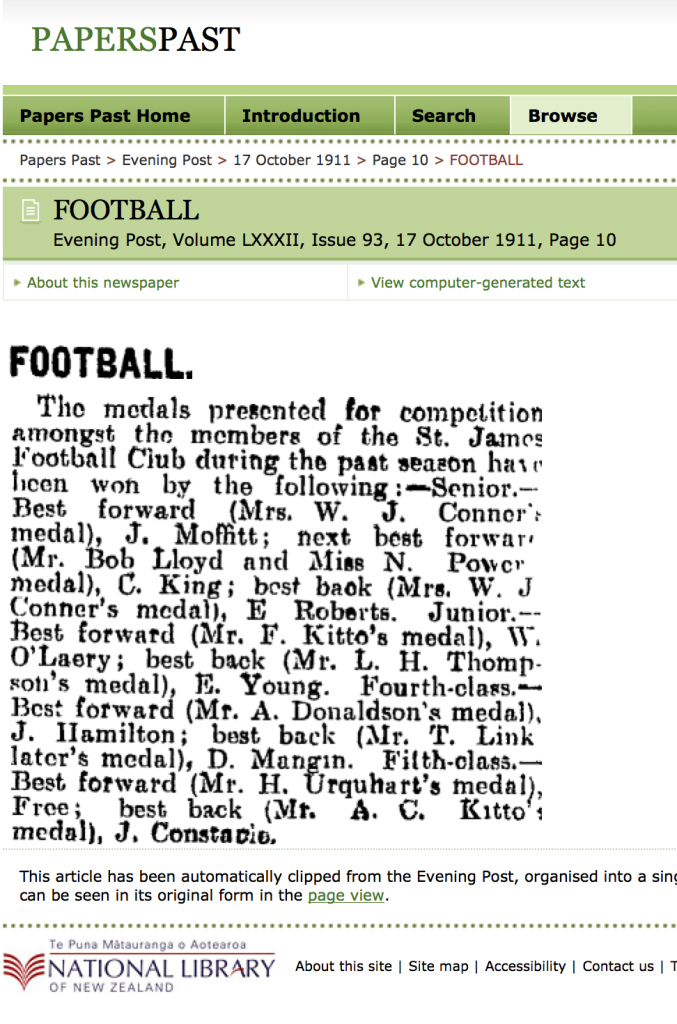 Source: paperspast.natlib.govt.nz
St James football club played rugby union in a competition in Wellington, New Zealand, in the early 1900s. My great grandfather was a foundation member of the St James Football Club. As he was also the club president I am assuming he took an active part in both the initial setting up and subsequent running of the club.
At the time of the medal presentation in 1911 my great grandfather, Francis KITTO (DOB 1853) was about 58 years old. His son and my grandfather was the other Kitto mentioned in the article. Charles Adolph KITTO (DOB 1883) was about 28 years old. My grandfather's initials were often reported around the wrong way as A.C. However the correct way is C for Charles and A for Adolph.
They must have spent a lot of time together because as well as having the same sporting interests they work together as tailors in their own business in downtown Wellington.  The dissolving of my great grand fathers previous business partnership and the creation of Kitto & Son was announced a number of times in advertisements in the Evening Post during October.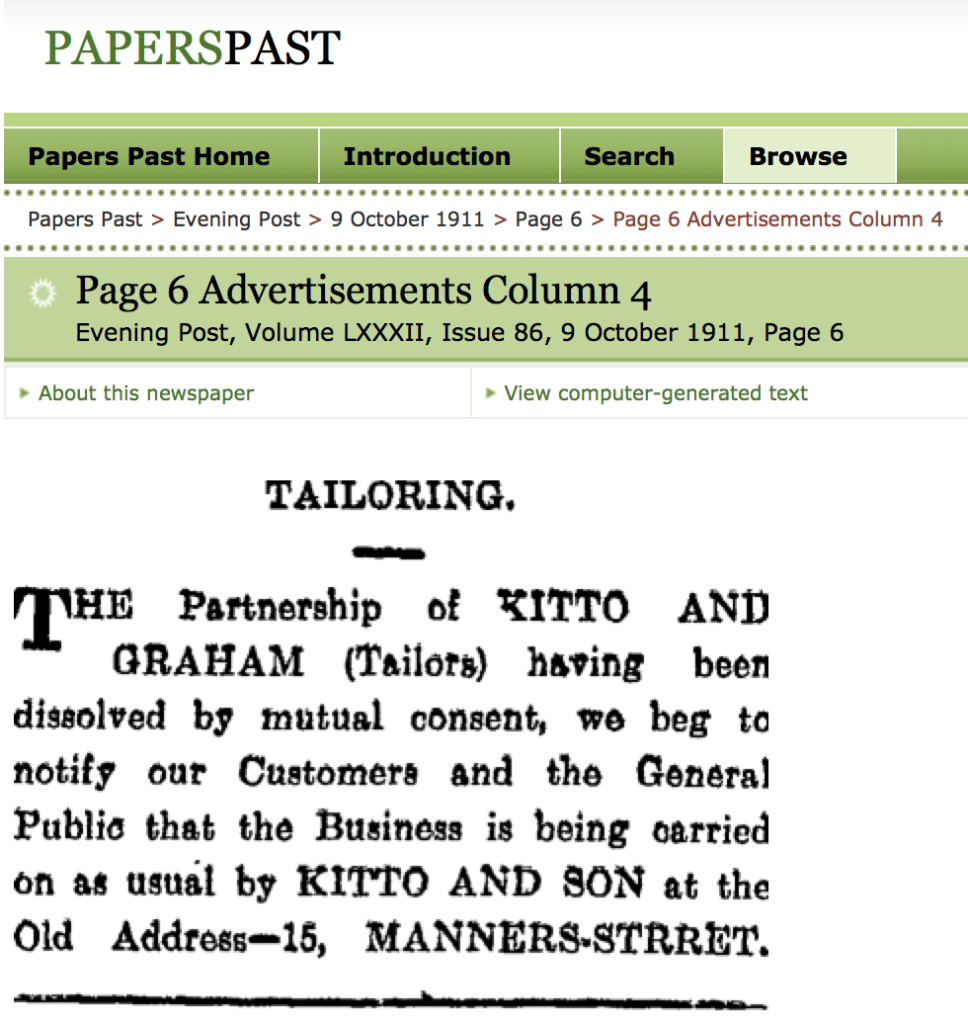 Source: paperspast.natlib.govt.nz
Part of the My Family History Series: 17 October
I wonder where these medals are today? In a trinket box or tossed away years ago? Leave a comment, thanks?