TravelGenee #atozchallenge Reflections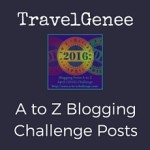 The final piece in the piece in the A-Z challenge is the  #atozchallenge reflections post. Here are my learnings:
I discovered by doing the A-Z challenge was that I can blog regularly. Something new for me to try out.
Through reading and commenting on other A-Z challenge bloggers that it is possible to write shorter blog posts so that you can post more frequently and consistently. (I am trying to do this for the reflections post.)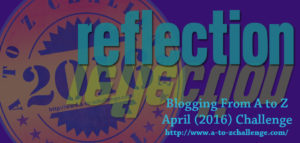 From my post research, I am more aware of the  wealth of information on the Internet for family historians and it is growing every day. I need to follow my own recommendations to look beyond my favourite places to research. See the post G for GIBSON for an example.
You really need to prepare and schedule posts for challenges for a place like this. This gives more time for commenting.
Confirmation that blogging is a fantastic way to link up with "cousins" interested in family history.
Thanks to the organisers and to the readers taking the time to comment. Especially thanks to the family historians with their generous supported for my first time at this challenge.
So that is it. My reflections on the A-Z challenge 2016. I am a survivor!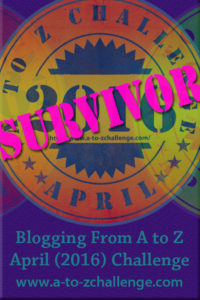 Missed any? Read my #atozchallenge posts.