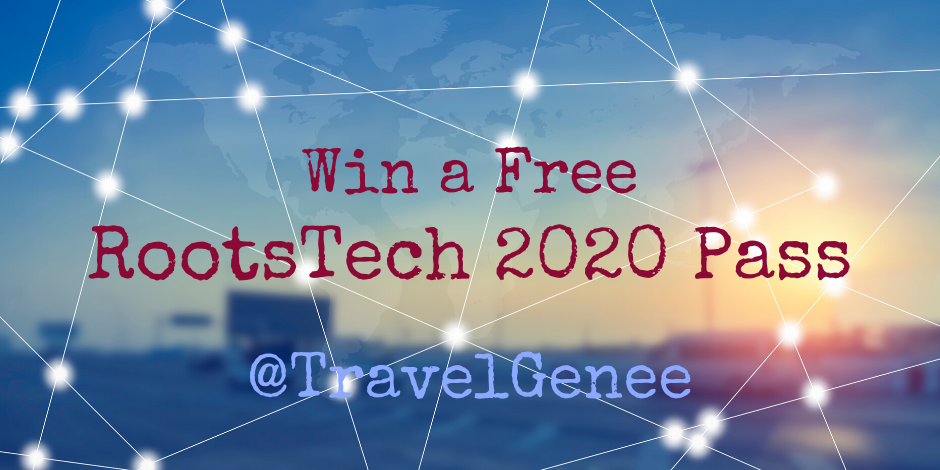 The other day I landed at the Hartsfield-Jackson Atlanta International Airport in Atlanta. I was on my way from Australia to visit a cousin in Tallahassee. By passenger numbers, it is said to be the busiest airport in the world with over 100 million passengers passing through in 2018. As I entered the terminal an announcement called passengers to a Salt Lake City flight. It reminded me that many attendees planning to go to RootsTech in 2020 would be transiting via Atlanta.
Flying to RootsTech does add cost to your family history conferencing adventures so I have a 4-day free pass you can win. It is valued at $299 (full price).  You still need to purchase your flights, food, accommodation and other expenses.
If you have read my post about why I loved RootsTech London you will know I love conferences and all they offer.
Not sure if you should attend RootsTech 2020? Then why not check out the RootsTech website as to why you should attend. (Link no longer available.)
Win a Free RootsTech 2020 Pass
Prize: 4-Day Pass to RootsTech 2020 in Salt Lake City, Utah, February 26th to 29th, 2020 US$299 full price value (approximately AUD 435).
The pass includes the following:
Over 300 Classes
Keynote / General sessions
Expo Hall
Evening Events
Power hour sessions
The winner will be emailed and announced on the TravelGenee Facebook and Twitter pages.
No purchase is required to enter. If you have already purchased a 4-Day registration for a RootsTech SLC 2020, you will get a refund.
Increase your chances of winning with bonus entries.
Good Luck and hope to see you at RootsTech in 2020, Fran.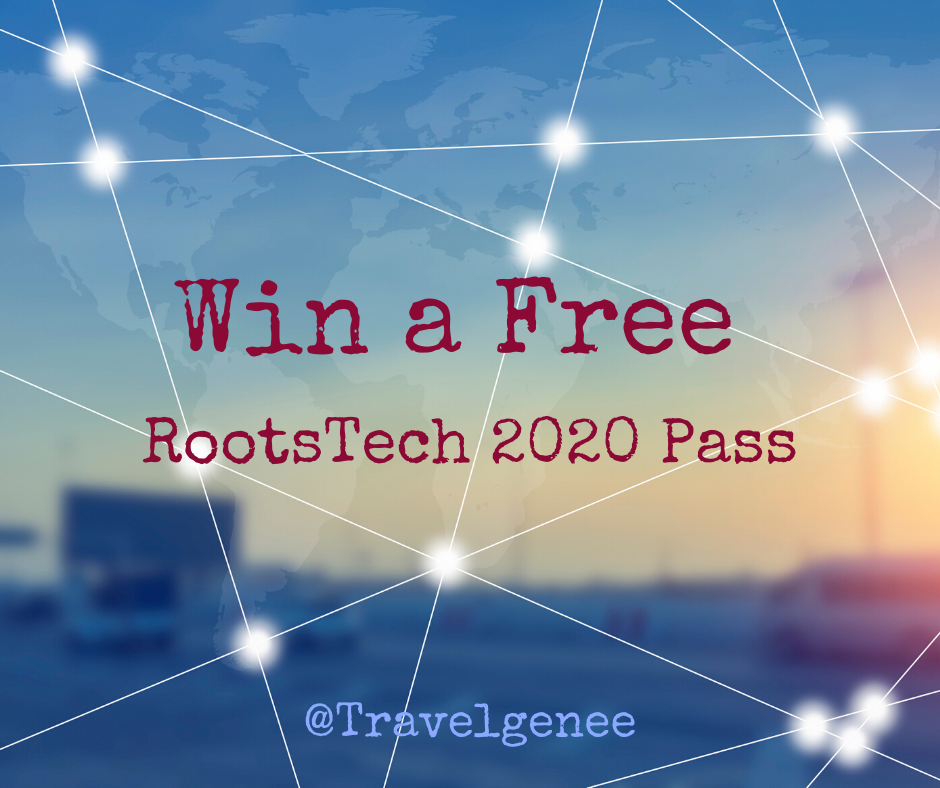 Terms & Conditions
Full Terms & Conditions are attached to the competition.
The prize is a RootsTech 2020 4-day Pass only. It is not transferable to cash. The prize DOES NOT include any RootsTech paid lunches, paid labs or cover other costs such as accommodation and transport. If the winner does not reply within a week of the winner being announced or forgoes the giveaway, there will be a redraw.