At the top end of ANZAC Parade in Canberra is the Australian War Memorial. Along ANZAC Parade are the various memorials to the men and women from Australia and New Zealand that have been involved in military conflicts. "The term "ANZAC" stands for "Australian and New Zealand Army Corps". The ANZAC legend has its roots in Gallipoli and World War I, when the Australian and New Zealand soldiers landed on the Gallipoli Peninsula in Turkey, on 25 April 1915."*
Recently I visited ANZAC Parade in Canberra and here are some of the photos from that day in no particular memorial order.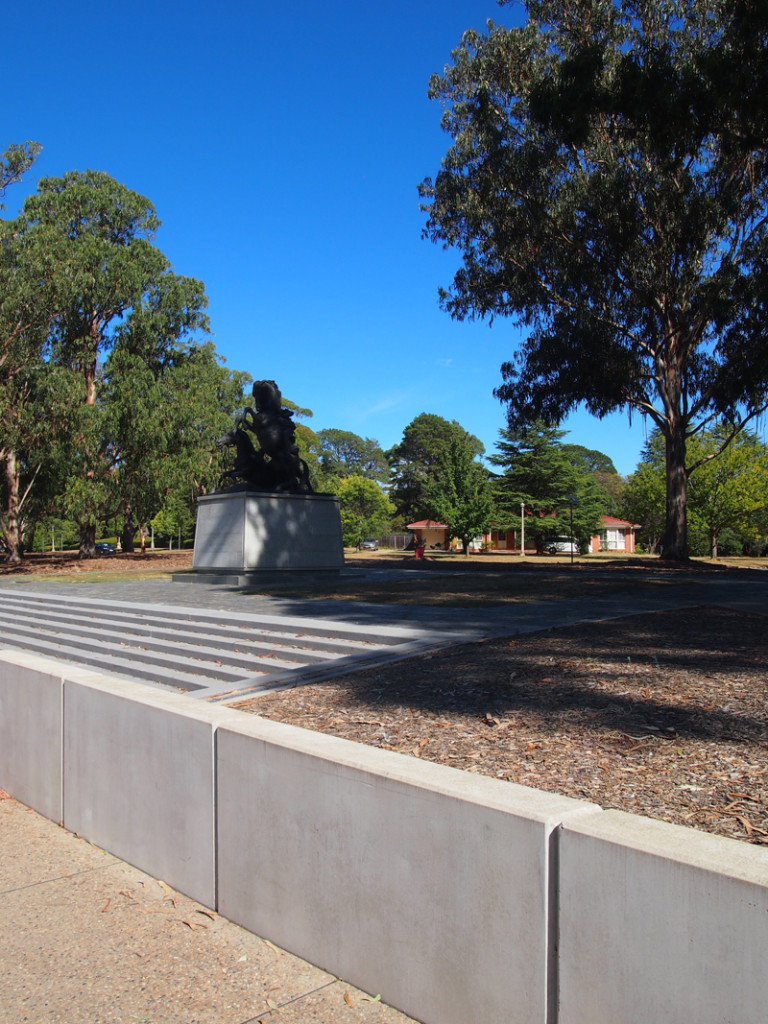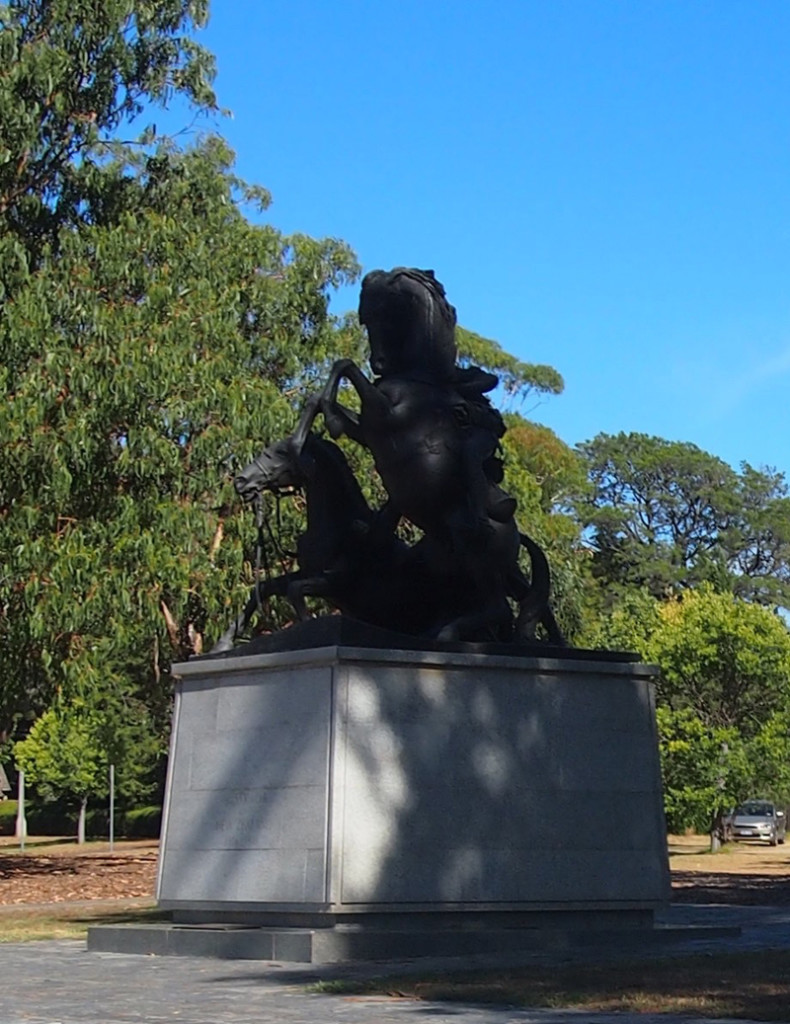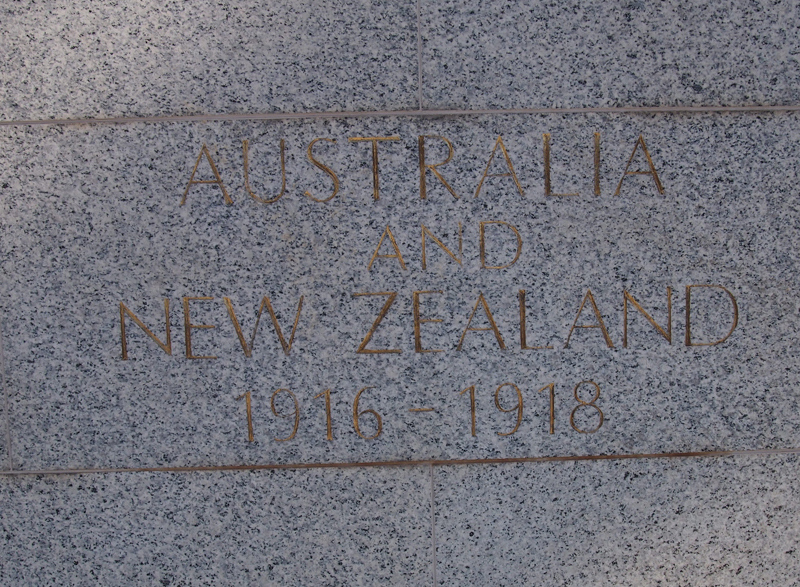 The symbolism at ANZAC Parade
Each memorial has symbols to help describe in a more solid form what we feel about the sacrifices, the gallantry, the mate-ship, the pain, the pride, the contribution, the suffering made by both  men and women of these two nations – Australia and New Zealand.
Some symbols are obvious like the soldier on the horse helping the man on the ground.  Some are more subtle like the suspended granite ring that holds the names of those Australians that died in the Vietnam conflict. "Each of us at the handle of the basket" reflects how NZ & Australia are often in these wars, conflicts and peace keeping rolls together. Together the load can be shared.
The red paving makes a crunch noise like marching soldiers. In the middle section between the roads are planted with NZ native hebes and at the sides Victorian blue Gums wall the sides. I also reflected on the beautiful blue sky the day I visited and how this could represent the opportunities given to me because of others sacrifices.
Sharing this blog post with the Trans-Tasman Anzac Day Blog Challenge.
The Ataturk Memorial and Australian-Hellenic Memorial can be entered from the rear as they do not fully meet the requirements to be an ANZAC memorial.
Anzac Day is to reflect on the cost of war and to remember those that lost their lives.
Lest we Forget.
* Tours website is no longer available. There is the Anzac Parade Self-Guided Walking Tour detailed online.