For the AtoZ challenge in 2019 I am working through my collection of #genealogyphotoaday stories originally posted on Instagram. Here I share extracts about the people and places in my family history. Sometime I add the adventures I have in life travelling, researching and thoughts about my life to record these for future generations. The #genealogyphotoaday posts are based on monthly prompts from @genealogygirltalks.
AtoZChallenge Adolph for A
Sometimes the names your parents give you might be suitable at the time. Then events in history mean the name is not popular and typically avoided after the event or person that made it a bad name. The 1 March, is my paternal grandfathers birthday. Fortunately for him his name was shorten to Dolph so it was not as bad as it could have been during the second World War, in particular.
He was born in New Zealand in 1883, that is 136 years from March 2019. I am guessing that he may have been named after his mother's brother, Adolphus Bretel born in 1856. Or perhaps an earlier ancestor I am yet to locate.
I frequently find him in appearing in newspapers shich as the Evening Post from Wellington. The following article was provided by a cousin so I am unsure of the date of publication.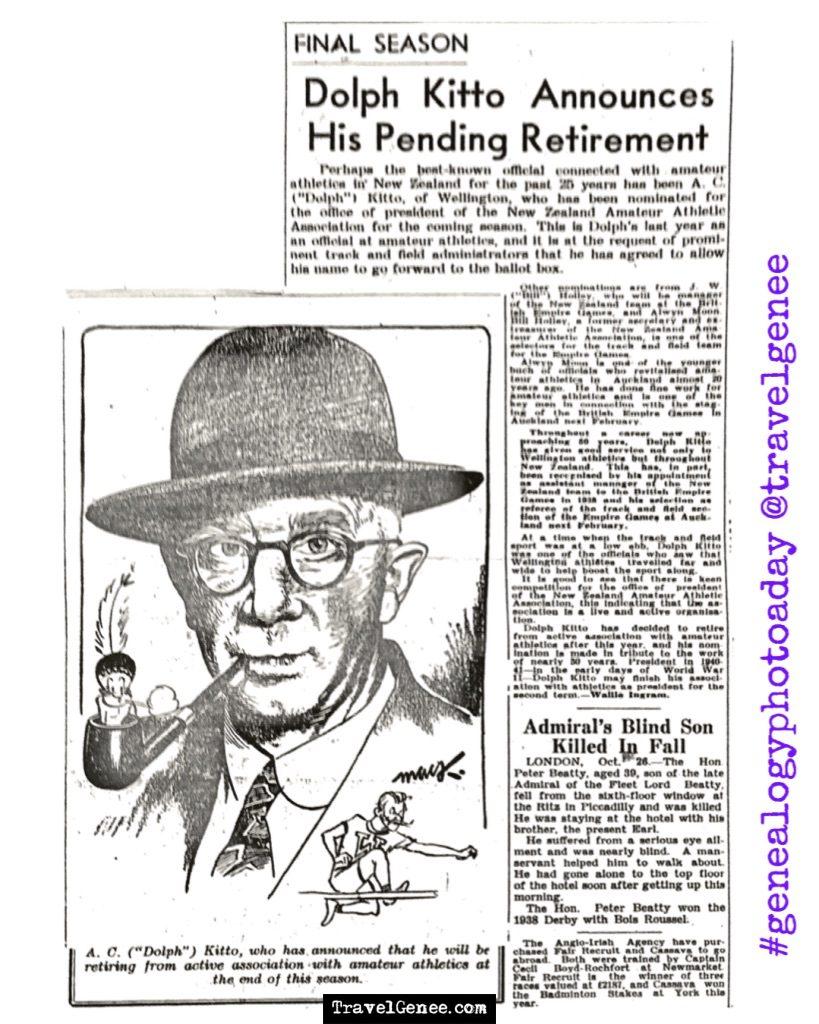 View this #GenealogyPhotoADay along with others on Instagram or find out more about Charles Adolph Kitto with a search for Adolph on this blog.
Feel free to share the #AtoZChallenge on social media: