#genealogyphotoaday I for Ipswich
One great thing about looking for things to post for Instagram is that you find things that you know however don't know that you know them. While looking for a way to use the letter "I" I found in my family tree that my 3rd great grandfather William Gibson was born at Ipswich, Suffolk.
He was born around 1804. According to the England Census data from 1841, 1851, 1861 & 1881 it is at Ipswich The 1871 census has Sible Hedingham, Essex as his place of birth. This is about 50 minutes drive by car on today's roads. In 1871 the two other members of the household, Ann, his wife and granddaughter, Martha Springall aged 3, were born in Sible Hedingham so either census taker made an error or something happened so that the entered data was wrong.
The Instagram post featured the 1851 England Census.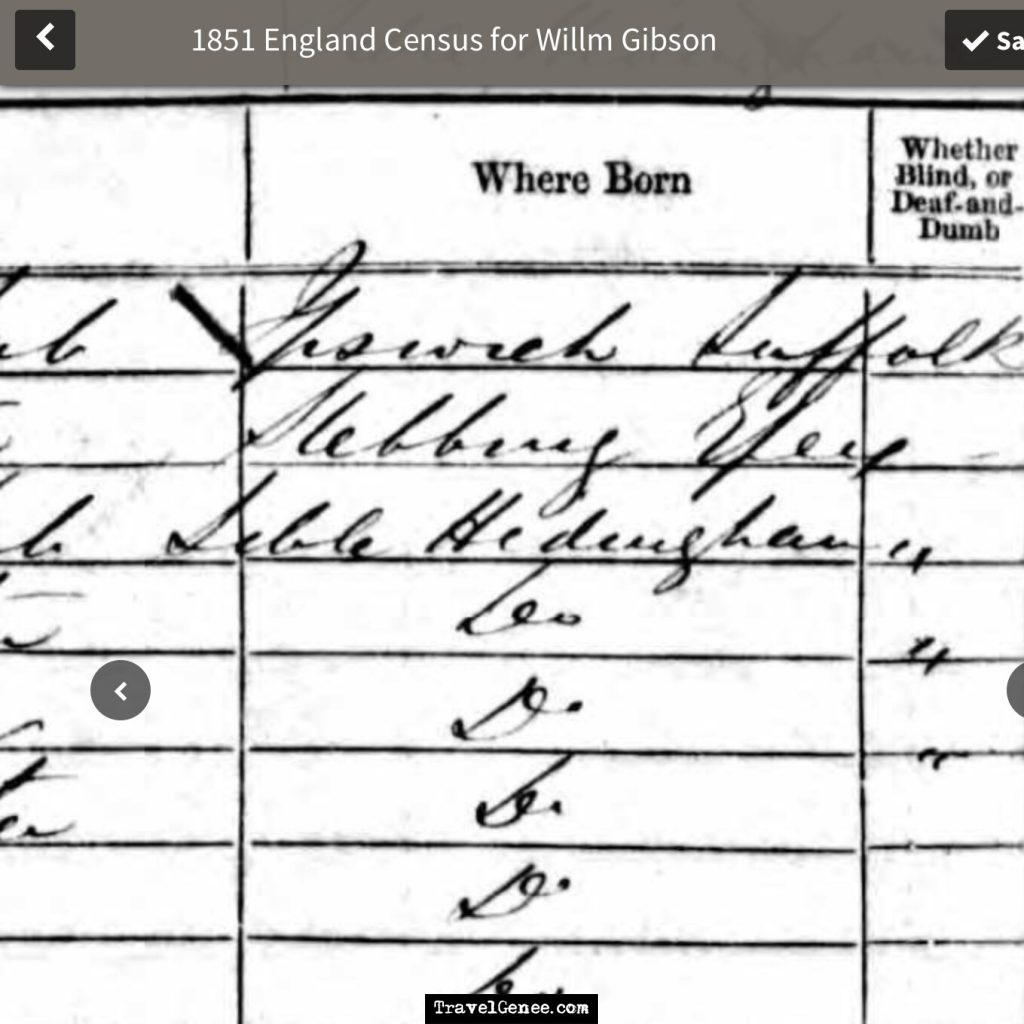 Yes so my great grandfather, William Gibson was born in Ipswich, Suffolk according to many of the census documents.
Naturally, I then went off and Googled Ipswich. Firstly to find out more about this town when my 3 x great grandfather was alive. Ipswich grew rapidly in the 19th century. The population of Ipswich was 11,000 in 1801 but it rose to almost 33,000 in 1851 and reached 66,000 by the end of the century.
Ipswich is one of the oldest towns in England, perhaps even the oldest. Clearly, there is a mountain of history that comes from the Ipswich area. Here are two short summaries and sources to the information reported above.
https://en.wikipedia.org/wiki/Ipswich
http://www.localhistories.org/ipswich.html
View this #GenealogyPhotoADay along with others on Instagram.