AtoZChallenge Miramar South P1 Class in 1931
The Instagram GenealogyPhoto prompt for 16 February 2019, was school. When I am looking for images to post for GenealogyPhotoADay I cannot always recall if I have posted a particular image before or not. I really like old school photos so decided that it would not matter if I posted this particular one again on Instagram.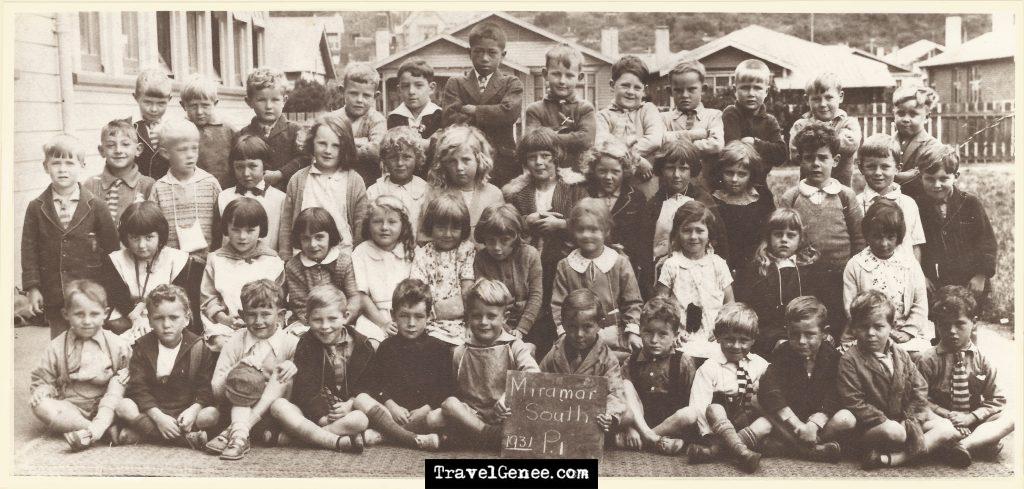 #genealogyphotoaday school
Meet the children in class P1, Miramar South School in 1931.
I posted this class group as a challenge for the family to find F. G. Reade. I warned the readers that if they were looking at the photo on a small screen they might need strong glasses. Of course, people in the immediate family spotted Frank.
What about later when others are searching for Miramar South School find this blog post? They may have no idea which one of the young children is Francis Graham Reade (DOB 8 September 1924). It would have been nice to name many or all of the children so it reminds us to name photographs when these details are fresh in your mind.
Friends, Associates, Neighbors or "FAN Club"
You may ask, why is naming the whole class is useful for family research? Because readers searching for others might connect and share information useful for my research on Frank Reade. Or interesting facts about the class or school using the FANS methodology. Friends, Associates, Neighbors or "FAN Club" was conceived by renowned genealogist and author Elizabeth Shown Mills.¹
Miramar South School and Strathmore Community School merged in 2013 on the site of the Strathmore school so students are no longer being taught at the Miramar South School site.²
View this #GenealogyPhotoADay along with others on Instagram.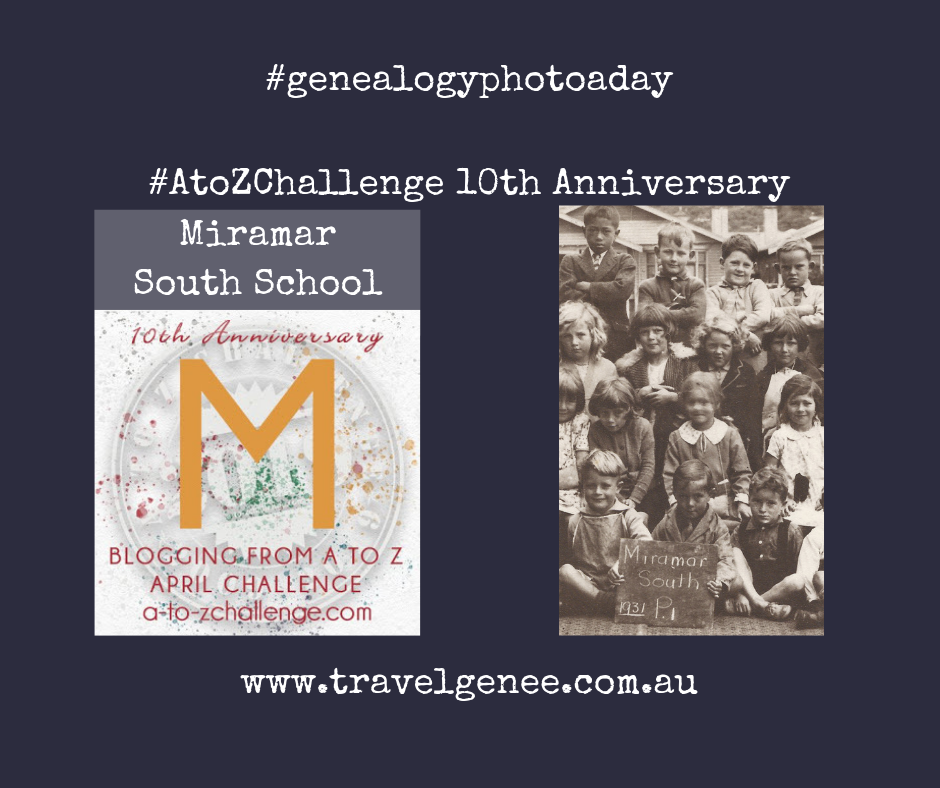 Sources: