When the #genealogyphotoaday prompt was three I posted this photo I received from a distant cousin. Today I share it for the letter T in the April 2019 A to Z Blogging Challenge.
AtoZChallenge Three Cousins
The three small children are my father's cousins. I went on to say that I must research this line more.  I would expect their descendants to have matching DNA with me. They are some of my great grandmother's grandchildren making her the most likely common ancestor. I have not family details to help with this research as  I cannot remember seeing or hearing about them when I was a child.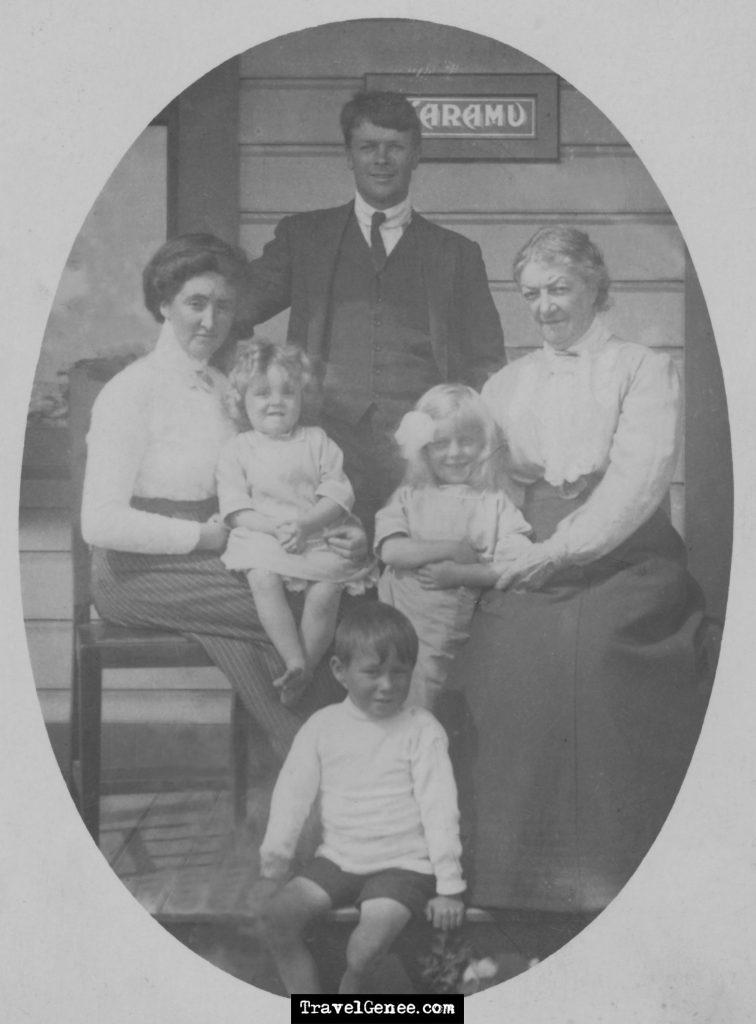 People in the photograph are my grandmother's sister Nellie Muriel IRELAND (DOB 1883) who married Ronald Jamieson BELL (DOB 1881) in 1906. The three children are probably Gwendolin Olive BELL (DOB 1910), Ainslee Scott Jamieson BELL (DOB 1907) and Donald Thomas BELL (DOB 1906). The elderly lady is my great grandmother, Mary Scott IRELAND, nee MCDONALD. She was born in Nelson New Zealand, in 1847, according to calculations from her death certificate and my grandmother's birth certificate.
Some people only post their direct ancestors when sharing a tree for DNA matching. Including siblings of direct ancestors and their descendants increases the chance you can find the common ancestor when comparing trees. It also helps people visiting your blog identify that you have a common ancestor even without DNA testing.
View this #GenealogyPhotoADay along with others on Instagram.
AtoZChallenge Three Cousins post image for sharing on social media: