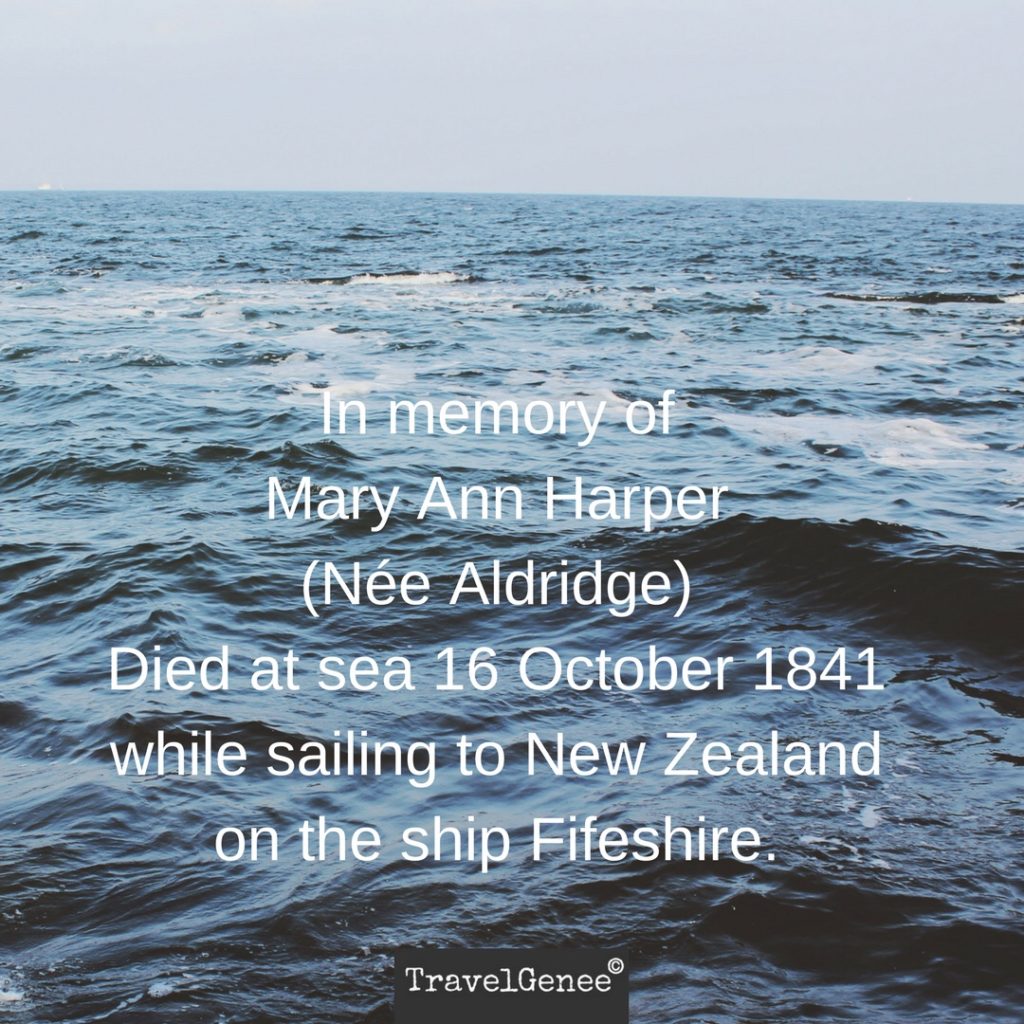 A for Aldridge, maiden name of Mary Ann Harper
Mary Ann Harper, nee Aldridge, my 3x great grandmother, married James Titcomb Harper probably around 1824.
In 1841 the family sailed for New Zealand on the Fifeshire, the first of four New Zealand Company ships to sail to Nelson. She had the misfortune of dying aboard ship on 16 October 1841 of an abdominal inflammation. This left James with two children, Sarah 13 and Lebulan 12, to settle in the new colony without her.
Genealogy Photo a Day
Genealogy Photo started again in 2018 and again this year I will be sharing some of my posts on my blog.
You can view this #GenealogyPhotoADay along with others on Instagram. Feel free to follow me too.
Or check out my Family History Year to find out what happened on other dates in my family history.