#GenealogyPhotoADay gave us an unusual prompt for 2 February: Agnate. I had never heard of it so naturally turned to google.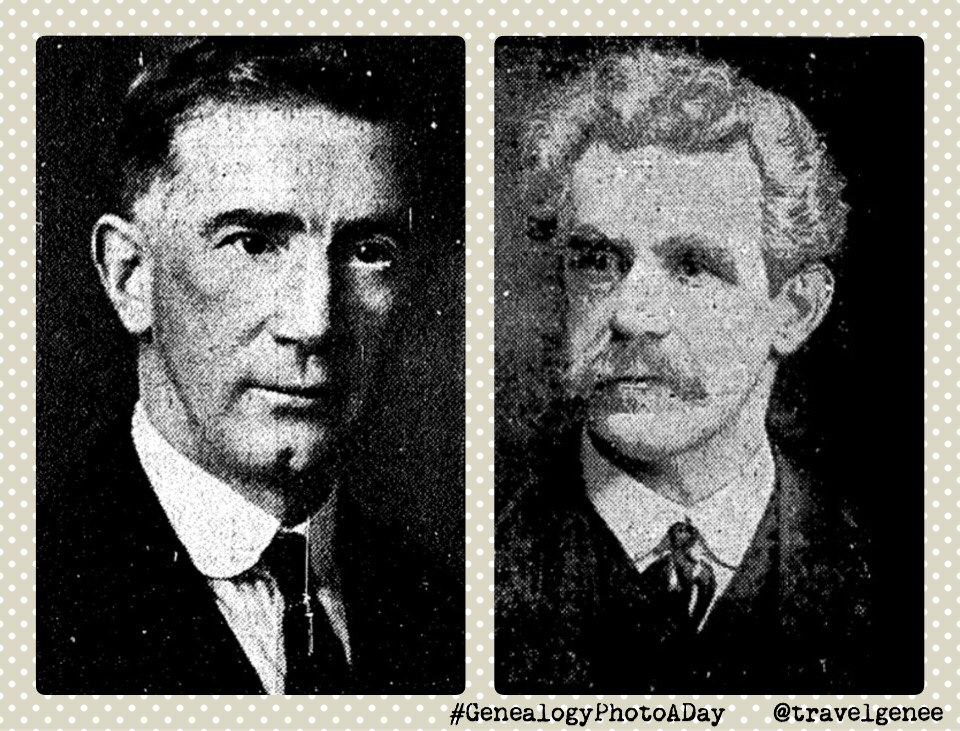 Agnate.
It means "Descended from the same male ancestor".* This was the most simple explanation I found. My Kitto line is full of males. It is possible to find nine generations of males from father to son and so on. The photo is of my  grandfather and great grandfather from the newspaper. They are Charles Adolph (Dolph) Kitto, left and Francis Kitto, right. They are two in the Kitto line mentioned.
I have not researched back to the beginning myself. The Kitto One Name Study fills in the gaps until I do more research myself.
Or view this #GenealogyPhotoADay along with others on Instagram.
* Source: Agnate Definition).