Day 31 RootsTech Resolution.
This resolution speaks for itself. I'm on a count down to #RootsTech.
#GenealogyPhoto #GenealogyPhotoaday #genealogy #familyhistory
Or view this #GenealogyPhotoADay along with others on Instagram.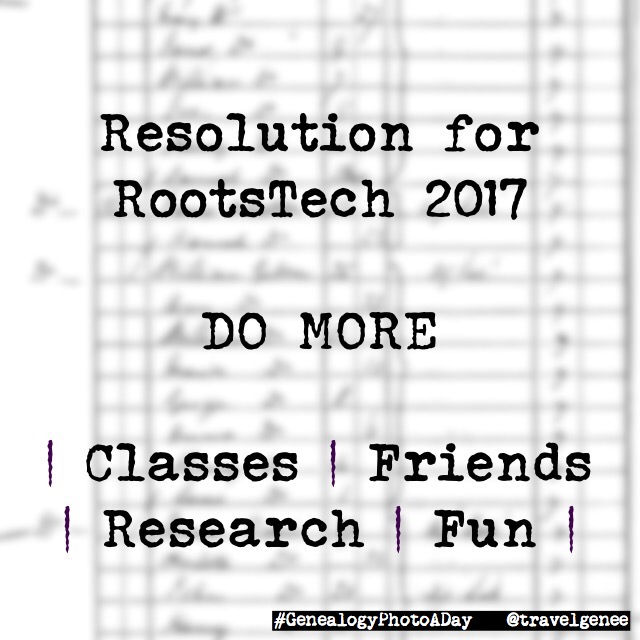 In between classes, friends, research and fun I will be following other family historians on Instagram using the February #GenealogyPhotoADay. Feel free to join in too.