GenealogyPhotoADay: Day 4 Sunday Best (Not) Rona Dawson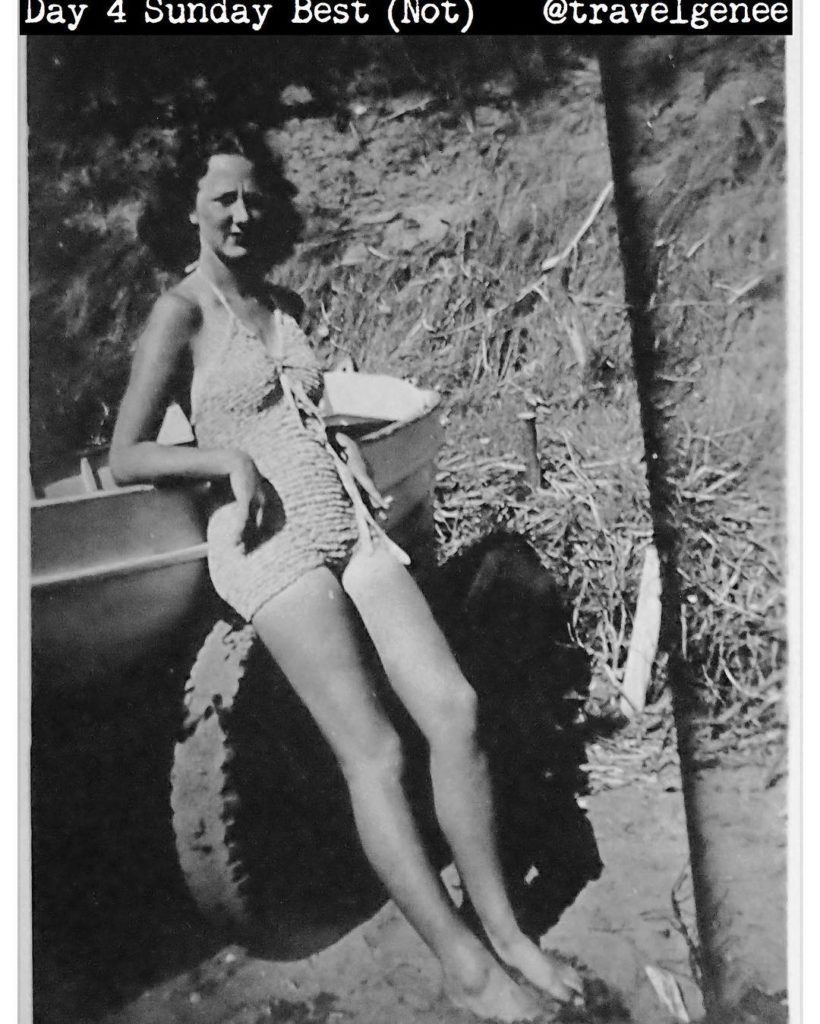 Day 4 Sunday Best (Not).
I love this picture of my mother. While most photos seem to be posed and dressed up in Sunday Best outfits this one is relaxed and nonchalant. None of the "wait my hair is messy" from Mum or "stand up straight and smile" from the photographer. I am guessing she is in her 20's so in the 1940's.
Or view this #GenealogyPhotoADay along with others on Instagram.
Roena Mabel Dawson as per her birth certificate. Also know as Rona  Dawson or Rowena was born 1 June 1921.