Grace Shepherd DOB 1896, 6th January.
Happy Birthday Nana, born Grace Shepherd DOB 1896.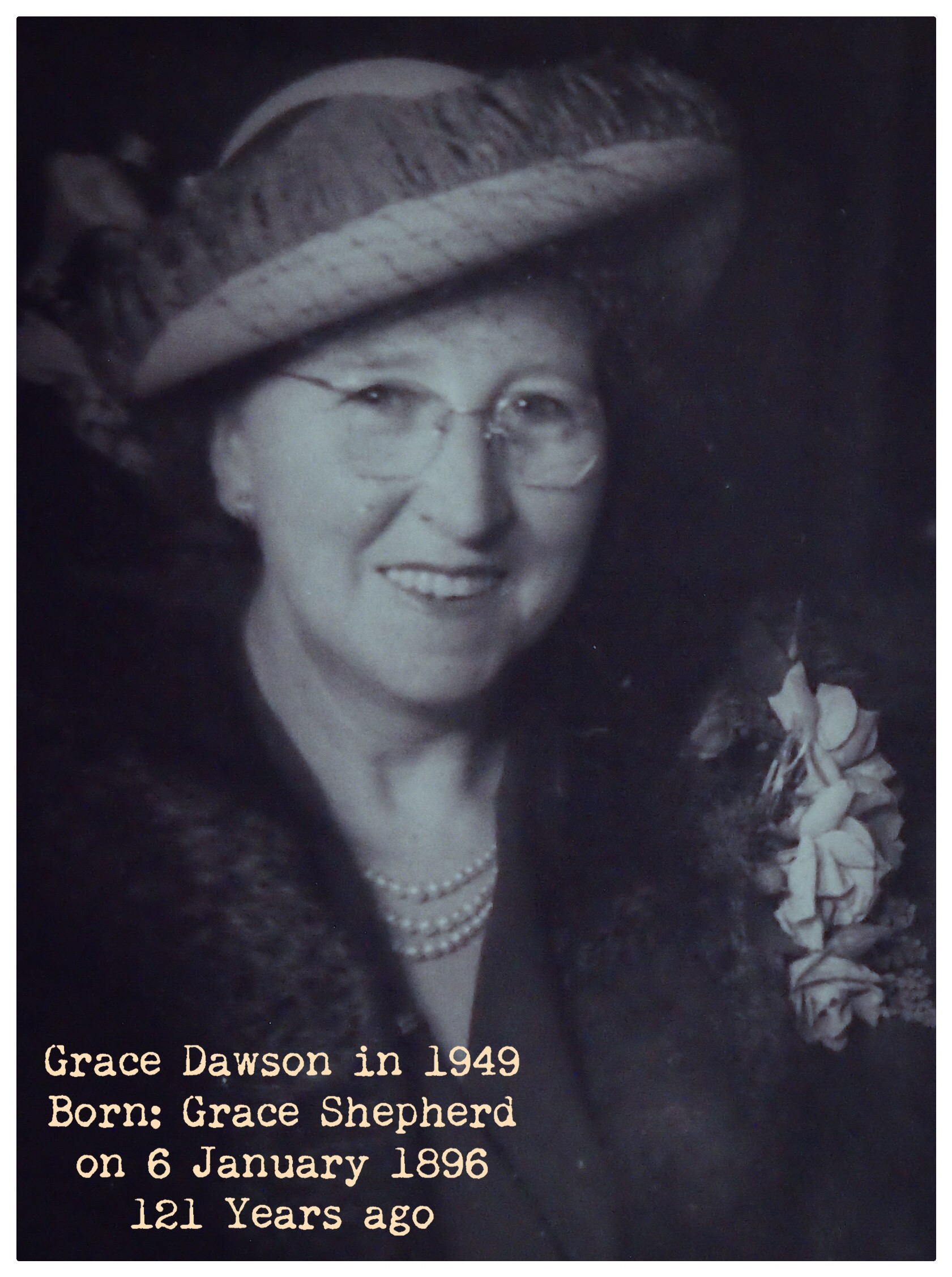 I love that whenever you got dressed up you wore flowers. Usually from you own garden. You loved your garden.
I remember one time when you forgot that it was a floral art competition at a ladies club you attended you so speedily got your entry together. A plate, picked and arranged. You won first prize for a Japenese inspired piece that appealed to the judges.
View this #GenealogyPhotoADay along with others on Instagram.
Or check out my Family History Year to find out what happened on other dates in my family history.