Herbert Cleveland Eric Kitto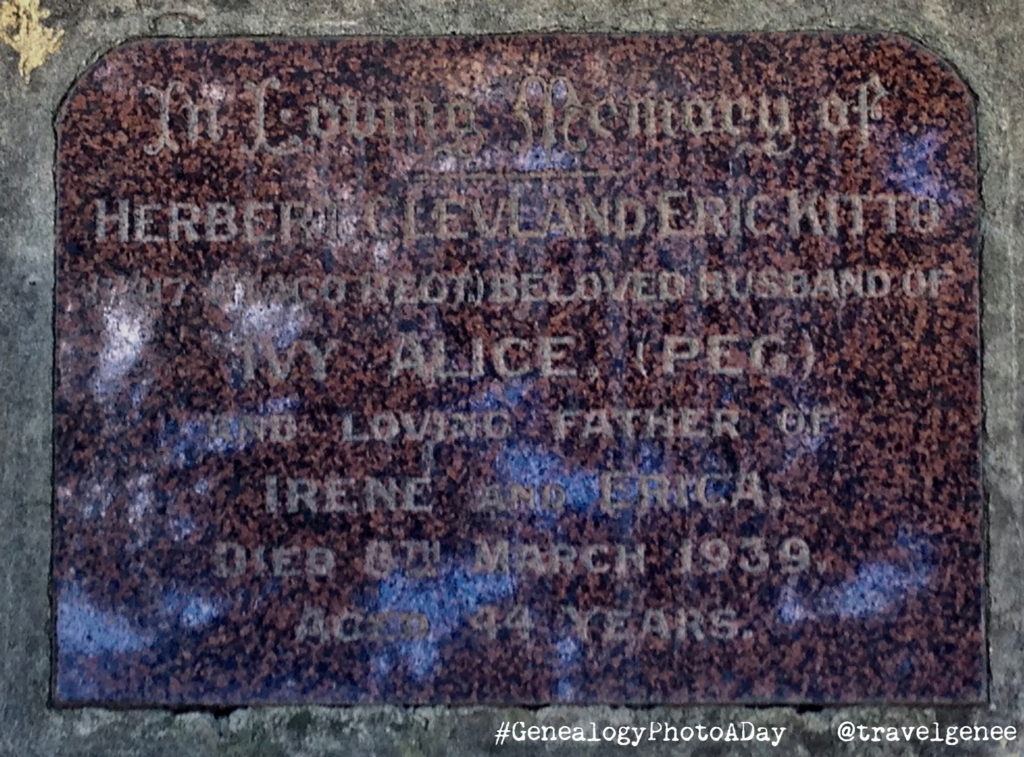 #GenealogyPhotoADay Day 8 Headstone.
Herbert Cleveland Eric KITTO (DOB 1894) and was a son of my great grandfather Francis KITTO's (DOB 1853) second marriage to Esther ROE (DOB 1867). Herbert died on 8 March 1939.
Research Tip: Because of the angle of the sun I struggled to get a good photo.  I suggest that when visiting cemeteries you take notes in case pictures are difficult too read.
Also noted on the stone are Irene and Erica, his two daughters and wife, Ivy Alice (Peg).
View this #GenealogyPhotoADay along with others on Instagram.
Or check out my Family History Year to find out what happened on other dates in my family history.