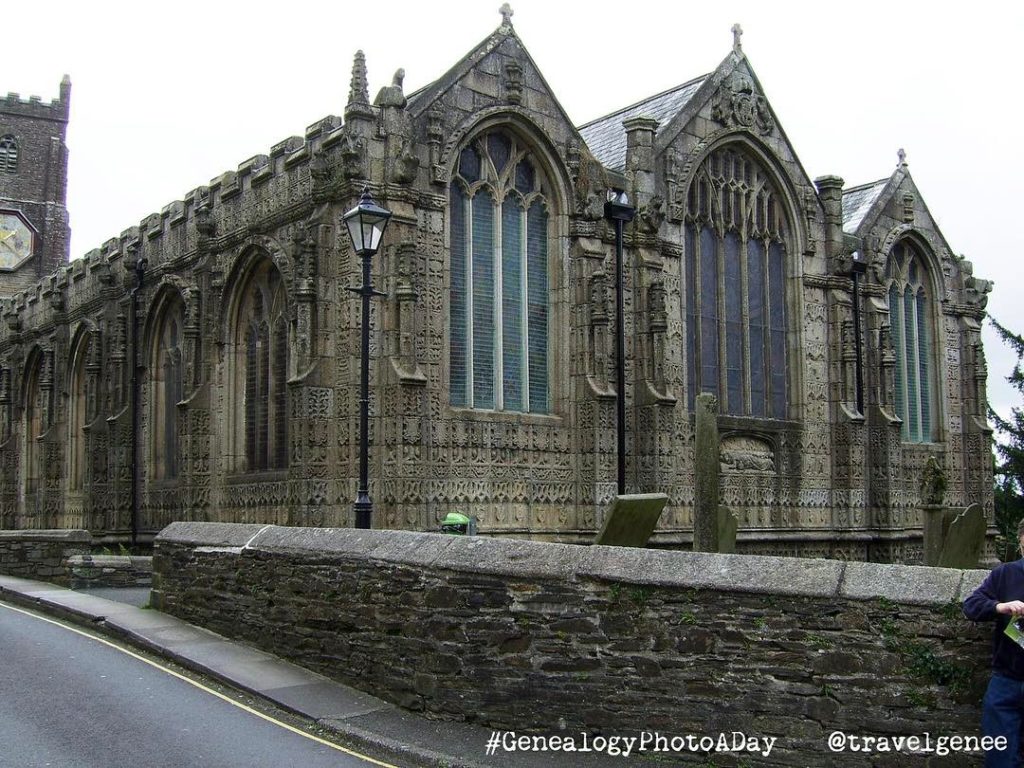 TravelGenee Visits Historical Church in Cornwall
One thing I love about traveling is seeing places like this Historical Church in Cornwall.
St Mary Magdalene's Church, Launceston in Cornwall, England is a Grade 1 listed parish church in the Church of England. Building the church began in 1511.¹  We were on holiday in 2011 when we took these photos.  Mr TG drive me around Cornwall visiting various locations. I had found these on censuses and other documents, cemeteries and historical places. Unfortunately I did not find any homes of my ancestors still standing.
Made of carved granite, the ornate outside is an exceptional piece of late medieval craftsmanship.²
I picked this church for the #GenealogyPhotoADay prompt, three, as it had it has 3 parts or sections visible. I don't know the architectural name for this building type. The entrance, at the side, but other end, is more ornate.  The earliest know clock in Cornwall was fixed to the tower according to documents from 1431.²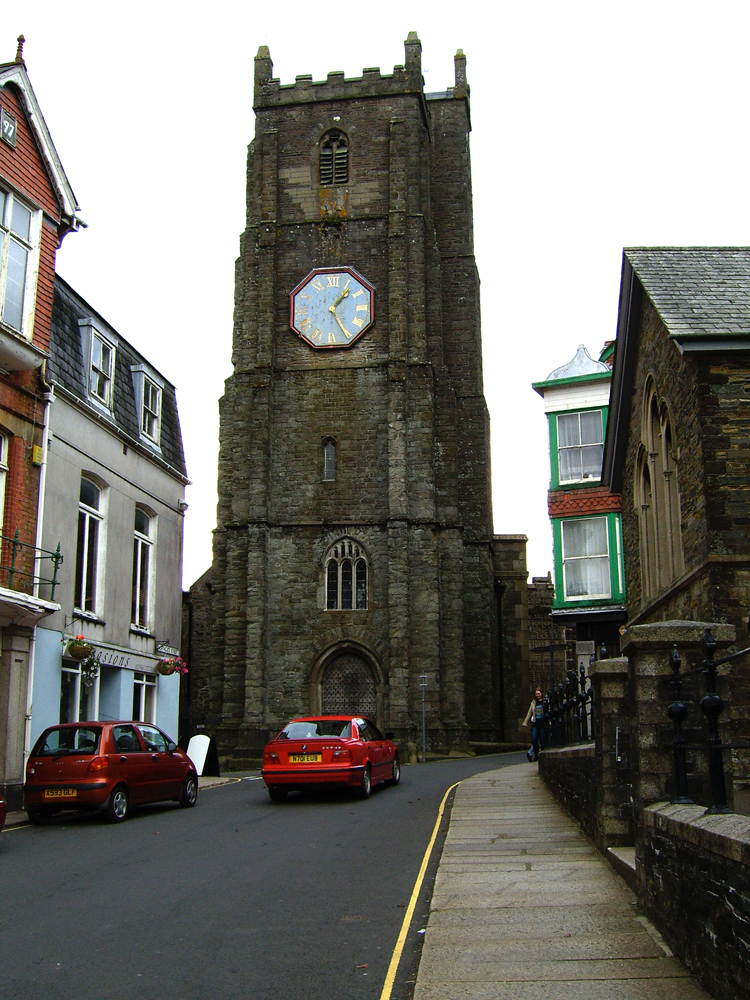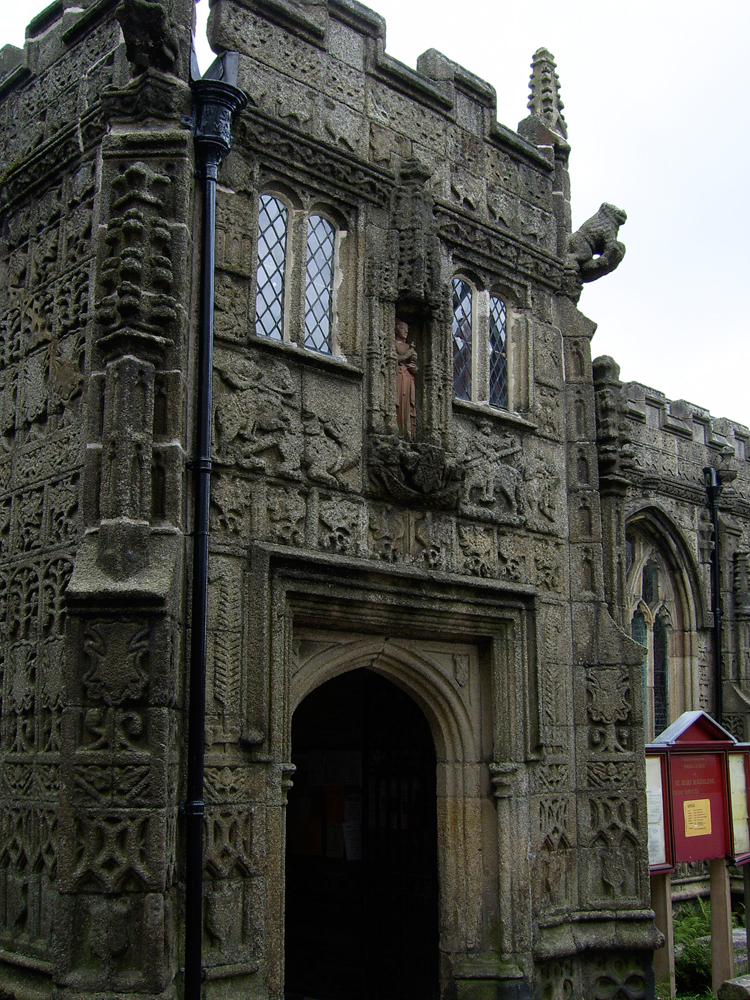 View this #GenealogyPhotoADay along with others on Instagram.
Sources: Wikipedia & Britain Express.