I remember a young child of a friend that was always saying, "Can't wait!" and the reply was always, "you have to wait". When an event like a birthday, Christmas or a trip is on a set date, you just have to wait. Well, I feel a bit like this about the upcoming Sands of Time – the Queensland local and family history conference. It has been so long since I have been to a conference I am really looking forward to catching up with my genie-friends. One of these is Shauna Hicks.
Shauna will be presenting at the conference and is also an ambassador, like myself. She answered some questions so that you too can get to know her too.
Tell me a little about yourself and your interest in history.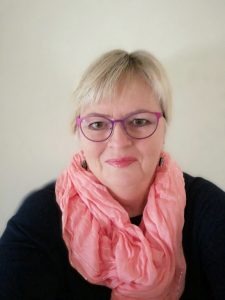 I got totally hooked on family history by watching (with my then-husband) the television series Roots back in 1977. Three years later I found myself enrolling in a history degree at the University of Queensland. Within 12 months I had given up my boring public service job for one in the John Oxley Library helping people with their family history research. It has been my life ever since and led to jobs at Queensland State Archives, State Library of Queensland, National Archives of Australia in Canberra and Public Record Office Victoria in Melbourne.
I also ended up with a Master's degree, a library science graduate diploma and a diploma from the Society of Australian Genealogists. After 35 years of public service, I established my own research business which is a mix of research, writing guides and articles, giving presentations and tutoring at Bribie U3A on a volunteer basis. And I am still researching my own family history as there is so much more online now!
Your talk sounds fascinating – what led to your interest in this topic?
(More details on the talk later.)
Back in 2019, I was diagnosed with cancer and that tends to make you think about what happens after we are gone. Who is going to want all my family history 'stuff' not to mention all those books? Covid happened while I was still having treatment so there was lots of time to ponder this question. I don't think people give it enough thought or the job is just too big to even contemplate. After 45 years of research, that's a lot of certificates, documents, family memorabilia and whatever else. I hope my presentation will make people sit up and think about it and maybe even start to work on what really is a big job for some. It depends on whether you are still paper, a mix of paper and digital or all digital.
What do you hope to experience/learn from attending Sands of Time?
Personally, I am so excited to be catching up with people again in person. Yes, we had the Zoom boom during covid, but it is not quite the same as the in-person chats over tea and coffee. Also, I always learn from other presentations as it is a really huge learning area and continually changing. For me, it is about learning and having fun.
Is there anything else that you would like attendees to know?
I blog about my genealogy life under Diary of an Australian Genealogist so if people want to know what I am doing, or where I am going, it is usually in my Diary blog. I like to share new resources or my thoughts through the blog.
---
So like me, Shauna is also looking forward to catching up with friends. I know I will be learning from the presentations too.
Shauna is giving a keynote presentation at 2.00 pm on Saturday 21 October called, "The future of your genealogy research: no one wants it, don't care, planned or still dithering".  There is still time to book so you do not miss this and other knowledgeable local and family history presentations.
If you need help with your research you can find out about Shauna's professional services via her business website www.shaunahicks.com.au.
Disclaimer: As a Sands of Time Ambassador I receive free event registration and other ambassador privileges in return for promoting it in various social media forums, at events, and on my blog. Views and comments I make about the conference are my own.