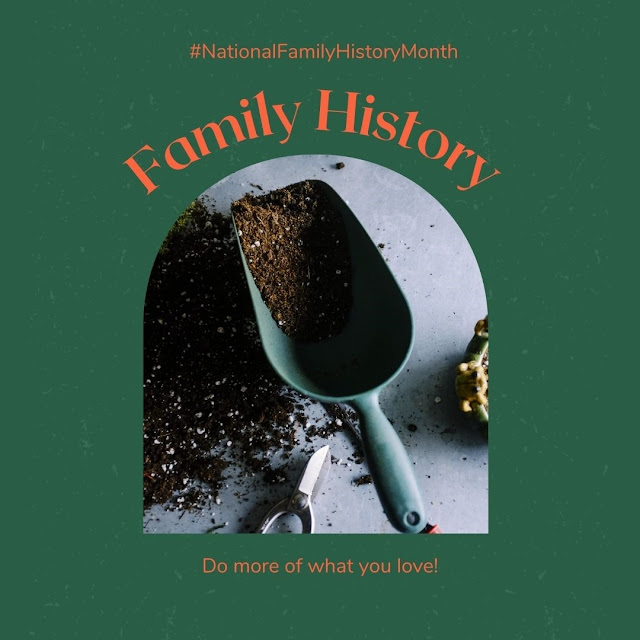 August 2022 is Family History Month in Australia and New Zealand. To help celebrate blogging genimates are sharing family history stories each Sunday in August thanks to the suggestion by Alex from  Family Tree Frog Blog.
There is a suggested topic for each of the four weeks in August. Week 1 says that "August" can also mean respected or impressive. Who do you think is the most respected or impressive member of your family tree and why?
This is like asking which child you love the most.  So thought it might be nice to feature a different grandparent each week as I have respect and they impress me in their different ways. This also has the added advantage of me combining loads of some of the 170+ drafts that I have created since 2015. So while I will be inspired by the weekly topic it is my grandparents that are inspiring me for this blog challenge.
A lifetime dedicated to so much sport
This first week I introduce my paternal grandfather, known in New Zealand as Dolph Kitto. He died before I was born so we never met. My discoveries about his life are mainly numerous articles from the Evening Post and other newspapers that can be found in PapersPast and even Trove. For a change, here are some other websites I have found information about my grandfather.
Wikipedia
The page called "New Zealand at the 1938 British Empire Games" notes he was the Deputy Chef de Mission.¹ With his interest in athletics, he would have personally known many of the competitors. In 1938, Athletics won 9 of the 25 medals that the New Zealand team won at the Empire Games.
Athletics New Zealand
After the Empire Games, which was the predecessor to the Commonwealth Games, he became the President of the New Zealand Amateur Athletics Association (NZAAA) now called Athletics New Zealand in 1940-41.² A full list of presidents can be found in the Annual Report for 2019-2020. See the sources for the link.
The New Zealand Railways Magazine
In Volume 11, Issue 3 (June 1, 1936) of The New Zealand Railways Magazine a small piece mentions my grandfather retiring from his executive position in the New Zealand Rugby Union.  Being in a magazine about the Railways makes me wonder about his association with the railways. Perhaps they had a team in the local league or was rugby news of sufficient interest to so many it was included?
"Mr. A. C. Kitto, for sixteen years a member of the Executive of the New Zealand Rugby Union, will be missed from that body this season. He was the "veteran in service" of the Union, and his connection with the sport has been for the sport's benefit. After sixteen years he has earned a spell from executive work, but his interest will not dwindle."
Let us go to PapersPast for a rugby-related image including my grandfather.
New Zealand Amateur Sport Association
In Issue 80, 2 May 2021 newsletter from the New Zealand Amateur Sports Association they feature my grandfather in the "From The Archives …"  section.4 This covers much of my grandfather's sporting affiliations including that in his earlier years he played soccer for the YMCA and other clubs, and rugby union for the St. James's club including playing and coaching. (St James, no defunct was a club started by my great grandfather, Francis Kitto according to other sources I have located.) The newsletter goes on to mention many other associations Dolph Kitto had with sport. Naturally, I found it an interesting read.
More…
In another TravelGenee draft post, I have more about my grandfather…
"…also a prominent referee having controlled the NZ v Wellington 1914, North v South 1920 and two Ranfurly Shield matches…"
"He was also a prominent administrator in athletics where he served as president of both the Wellington and NZAAA, and in 1938 was assistant manager of the Empire Games team. In 1950 he was a referee at the Empire Games in Auckland. Other positions held included patron of the Worser Bay Surf Club and president of Eastern Suburbs rugby club."
There are also several other blog posts on travelGenee about my grandfather's life. Here are links to some:
Why not leave a comment about your National Family History Month activities? And don't forget to come back next week for a post with another of my grandparents and learn about the person with the Kodak Brownie or will it be someone else?
Sources:
1. https://en.wikipedia.org/wiki/New_Zealand_at_the_1938_British_Empire_Games
2. https://athletics.org.nz/wp-content/uploads/2020/11/Athletics-NZ-Annual-Report-2019-20-final.pdf
3. https://nzetc.victoria.ac.nz/tm/scholarly/tei-Gov11_03Rail-t1-body-d23-d7-d4.html
4. https://www.asa.org.nz/for-the-love-of-the-game/for-the-love-of-the-game-issue-80-2-may-2021
Image 1. Link to this item: https://paperspast.natlib.govt.nz/newspapers/NZH19371213.2.29.3
Bibliographic details: New Zealand Herald, Volume LXXIV, Issue 22910, 13 December 1937, Page 8
Image 2 Link to this item: https://paperspast.natlib.govt.nz/newspapers/AS19310910.2.110.6
Bibliographic details: Auckland Star, Volume LXII, Issue 214, 10 September 1931, Page 9