Meeting Kenyatta Berry
At genealogy conferences you can hide away with the many friends you make feeling safe or get out there and meet some of the conference celebrities too. When at RootsTech I decided to introduce myself if our paths crossed. While attending the MyHeritage Function I was fortunate enough to get a selfie with Kenyatta Berry. I had enjoyed listening to her talk earlier in the day and she was also a judge in the Innovator Showdown.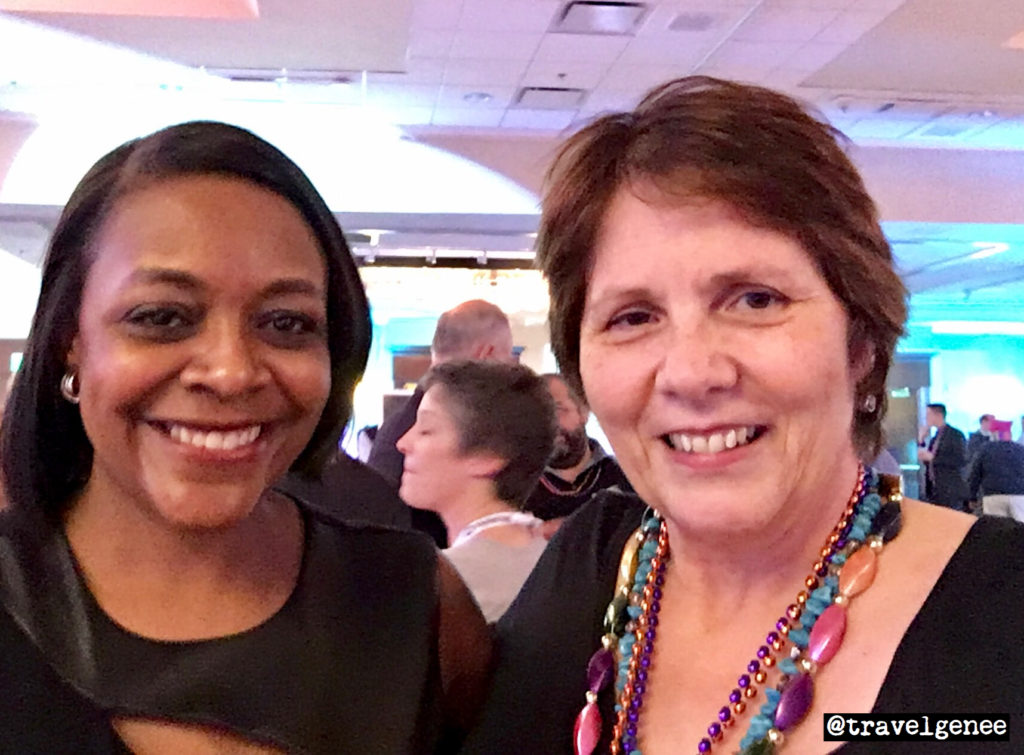 Who is Kenyatta Berry?
Kenyatta is the host of the popular Genealogy Roadshow (PBS), in the USA. She is a genealogist and lawyer with more than 15 years of experience in genealogical research and writing. As one of the speakers on the day RootsTech featured African-American Genealogy Kenyatta shared details of slave naming patterns. You to can listen to Kenyatta's and other General Session Speakers on the African-American Day at RootsTech.
The opportunity to meet Kenyatta was provided by the MyHeritage DNA RootsTech 2017 After Party. I shared some of my bling and gifts from the party on Instagram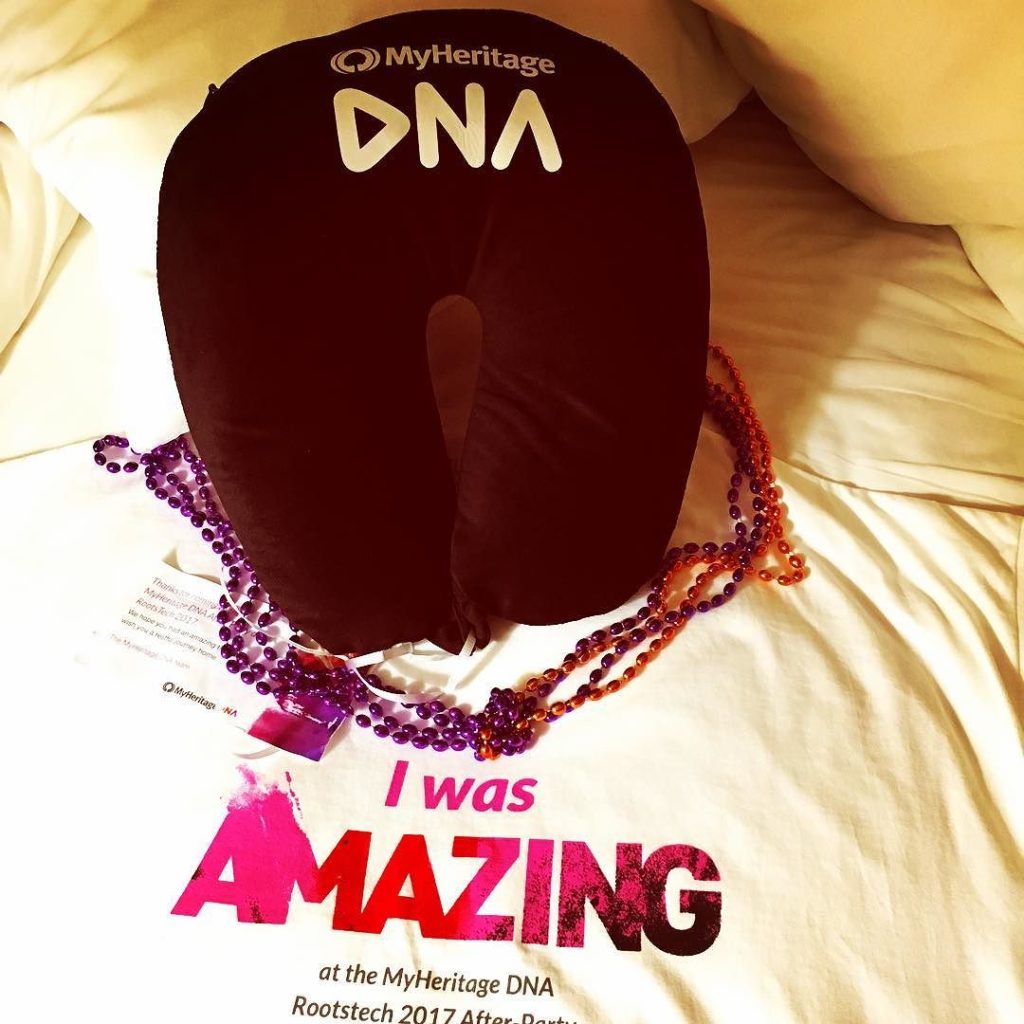 Thanks #myheritage for a great time at the after party. #rootstech #myheritagedna #genealogyphoto #genealogyphotoaday #familyhistory
View this #GenealogyPhotoADay along with others on Instagram.
Save
Save