Join in to the TravelGenee Tribe Link Party September 2014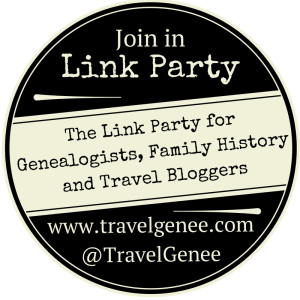 Ready to find some more geneabloggers, family history writers or travel bloggers? Want to share what you have discovered recently? Time to discover ways other bloggers research their family history, what tips they share, what they found out. Or adventure out with travel bloggers. Unless you follow them you will never know if they will visit a place your ancestor lived.
So join this Link Party. Share your your latest blog post or your blog home page. If you have one or more blogs, feel free to add them also.
Want to know more about Link Parties and why I love them. Check out below.
Link Party Rules
Link Parties mostly have rules to make them successful like following the host, follow 2-3 others, sharing on social media, leave comments on blogs you visit so they know how you found them, using #hashtags like #travelgeneetribe and grabbing the party button and putting it on your blog. And so on…….
I have one rule: please add your link.
Just Link up!
I will not punish you if you don't do any of the other suggestions.
Thanks if you do – it is really appreciated.
Any problems linking then leave a message in the comments and I will try to help.
Note: By linking up to this party, you give the hostess permission to share your posts via social media with links back to the original source. If you have entered an email address into the link up too, an email may be sent when the next party goes live. Your email will not be used in any other way unless you subscribe to other services and you will be able to unsubscribe from further emails.
Add your link by using the "Add your link" button
---
Grab a button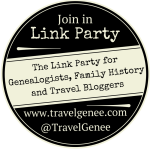 Why I love Link Parties
I love to find new blogs to follow and link parties are a great way to do this. Or gain new followers on social media from social media link-up parties. So if you need more blogs or social media followers then join in this September.
If you would like to follow me on social media here is the @travelgenee link and I do try to follow back:
Facebook, Twitter, Pinterest, Instagram, Fran on YouTube.
What is a Link Party? Why should you join in?
Blog Link Parties let you share your work on someone's blog or website. It is a great way to get added exposure for your work and allows a bigger audience to find your blog. Social Media Link Parties let you find people to follow via social media. You find more people that love the topics you love. Yes, a chance to join the conversation, as they say.
Leave a comment as you can link up to your blog with Comment Luv: How do you find new blogs to follow?