I was fortunate to have a few days to research at the Family History Library in Salt Lake City prior to Rootstech 2015.
This post is about some of the experiences I had visiting the Library plus some of the things I learnt along the way. They could help you when visiting the Family History Library or other libraries, archives and similar places. Things are not always easy to find so I also tell the tale about how, even if prepared, you still might need to ask more than once, for help.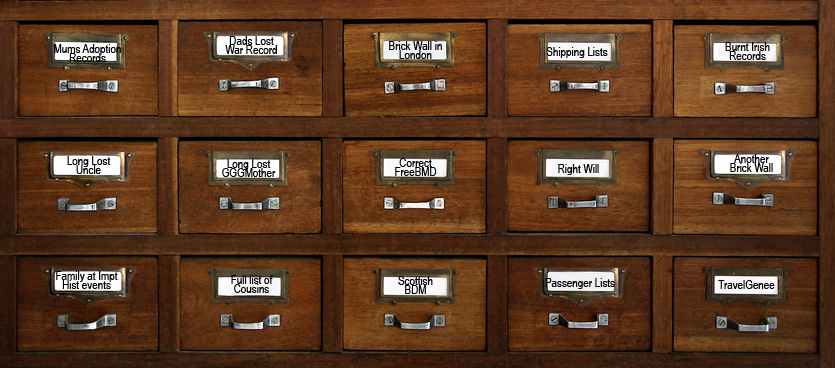 One of the things I had planned to research was a review of the New Zealand Society of Genealogists (NZSG) Version 5 CDs. Yes planned. I was going to review it on my last trip to New Zealand but owing to a work situation I had to come back early.
I easy found  the NZSG Version 5 CD in the online catalog but on clicking the link an error page came up on the computer screen.
To cut a long story short lets jump ahead to person ten. Yes, the tenth person that either offered help or I asked  for help.
As with the previous people had I talked to we covered again theories as to why it was nnot available. I updated them on my experience and learnings so far. By now I had in my hand a jumble of instructions with sticky notes attached. We went through the notes again. Then I saw it a little pencil note with perhaps another password. Something someone had written down in the past. Frustrated hand writing?  Tried again…..
Finally I got access and quickly went through files not previously researched to eliminate them as having data I required for my KITTO or IRELAND family research.
Lessons for Libraries:
Do not be afraid to asks someone else as helpers often volunteer and are not necessarily fully knowledgeable of the libraries catalogue.
Do you own research understanding a libraries catalogue before you go.
Have a list of the things you want to follow up.
Check out other blogs about visits to libraries and experiences the blogger had researching there.
Gain experience sourcing in libraries by going back to them.
Please be polite and only do your CD research on the CD allocated computers. Especially in places where there are loads of other computers you can do other research on.

Classes at the Family History Library
As a first timer to the Family History Library I attended the intro video and also a class on using Family Search online. They run classes most days and the schedule can be checked out online before you go at the Family History Library Classes and Webinars at the FamilySearch site.  I caught mine on the Monday as with Rootstech in town there was a break from classes for the rest of the week.
I learnt from the speaker to avoid the "the spray and pray search approach". This is when you type in a name and hope you get something. It is better to define your search, e.g., by a place on the map. That is, to select a location first and then select a particular record. This way your results are more targeted.
You need to better understand what you are looking at to achieve better research results. Remember that family search has a great number of records, many with images. So, for example, if you cannot find a record and there does not seem to be enough records in the category perhaps you are looking at a database with missing records or not indexed or indexed incorrectly. Understanding why you got a particular result will help you understand if you need check out the database description further, repeat the research at a later time, check for an alternative source or a number of other options that will ensure you  finally locate the record you are trying to find.
Do you have any library or archive research tips? Feel free to leave a comment.