We decided to go on one of the tour buses to see the sites. The queue for the bus across the road from the Roma Termini railway station was long and the first 2 buses filled up with people in front of us. People tried to push in and some in the queue made them move towards the back. I wouldn't like to say who was involved except to say I knew 2 of the 5 people telling the lady that it was a queue.  She clearly understood but pretended not to understand.  Unfortunately for her, her face and body language said she did understand so after a bit more persuasion she moved on towards the back.
Then there was the hat problem……..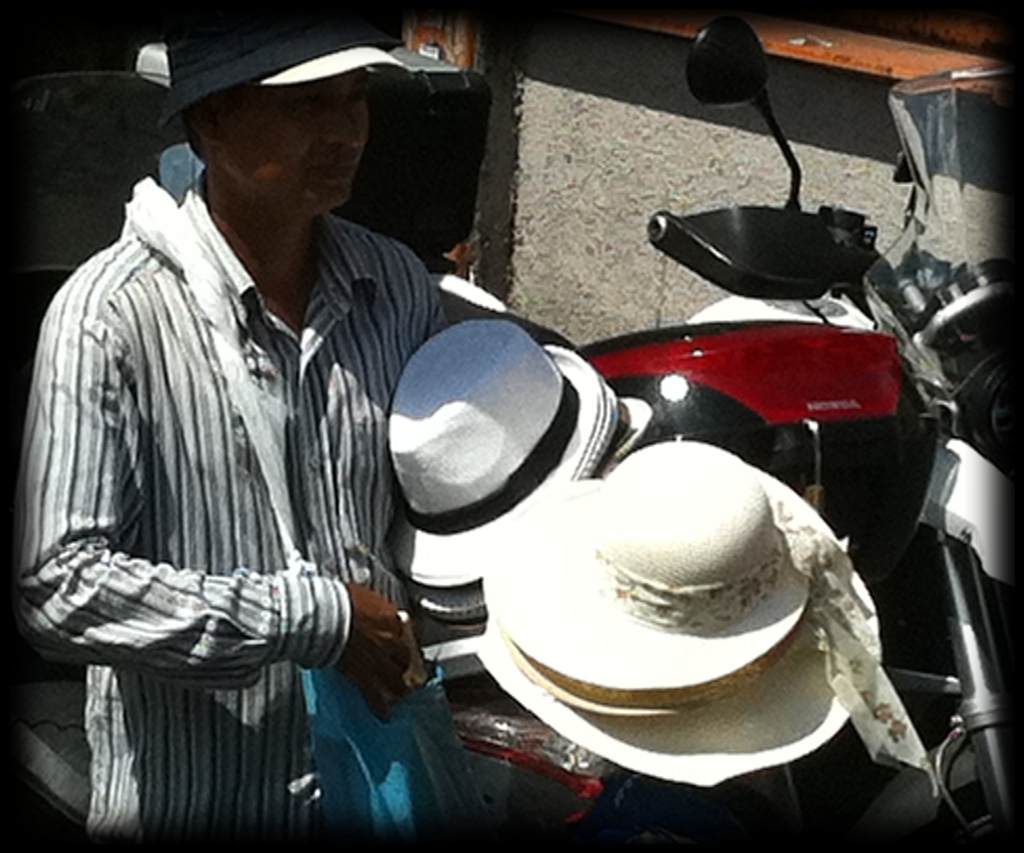 While waiting we got to enjoy the street sellers banter.  OK, enjoy might be a bit strong. And if I hear the word umbrella and hat again who knows what will happen. As we waited for the next bus, did I mention about waiting, we were swamped with young men selling hats and umbrellas.
I'm not sure why they think I would want a bland coloured hat when I had on my bright pink hat already on my head.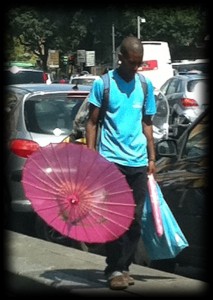 The advantage of this pink hat is Stephen can find me in across the crowd. It might not be that fashionable however it washes up nice after a hot day in the garden at home.
The umbrellas were a very thin silky fabric. White was a popular colour. I did see this pink one as seen in the image. I am sure while they may have provided some shade they did not block the UV rays.
We waited about one hour before finally getting on. The bus was hot with some windows open and the ticket lady keep part opening the front door while we moved slowly in the traffic.  Traffic is stop start. Much of the street is cobbled so while it looks nice however it can be bumpy.
The tour got underway. The first stop was the Basilica di Santa Maria Maggiore. We saw the back of the building first. Rather plain outside and this does not represent the much more ornate inside. There was a collection of artifacts, rooms, pillars and more that you would expect in at a tourist stop however not as much silver and gold as the Spanish churches visited.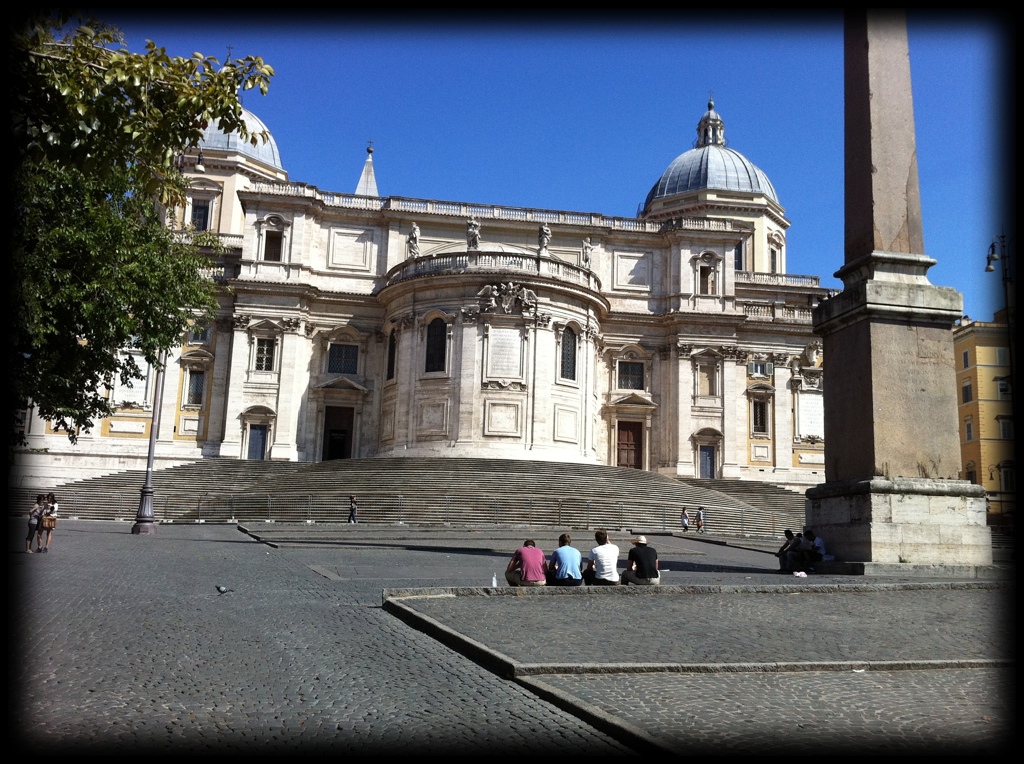 The front of the Santa Maria Maggiore  was more ornate and entrance more busy with a number of tourists. Like normal a number of beggars also.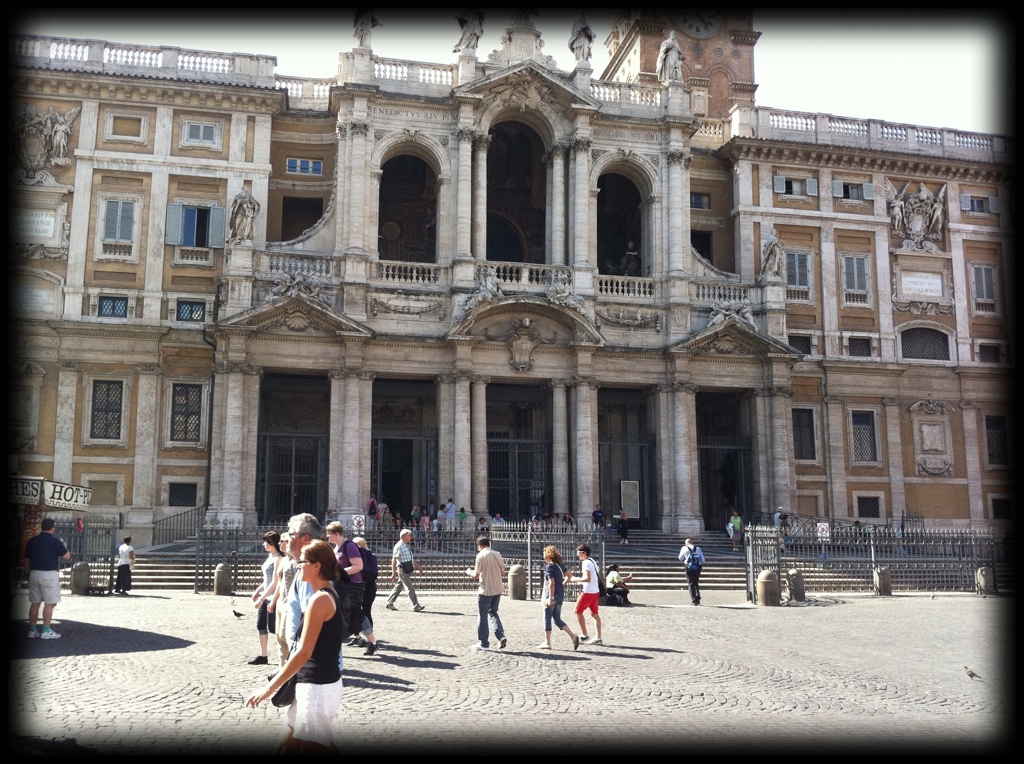 Check out Santa Maria Maggiore at Wikipedia – for more information.