Why should Your Society Get a Family History Facebook Page
For the my local family history society it all started rolling with momentum at Congress 2015, Canberra. Joshua Taylor reinforced that societies needed to adapt if they had not done so already. They needed to communicate using the ways members and potential members wanted to communicate. For a significant number this is by social media. Facebook being high on their list of preferred options.
Egged by Josh's challenge I volunteered at my local society. I offered to work on the Caloundra Family History Facebook Page. Being a new member the brave Exec let me go ahead.
Introducing the Caloundra Family History Facebook Page
Over the past few months I have been posting and sharing to the Caloundra Family History page wall. I include material that may interest our members, other genealogists and local Sunshine Coasters. I even get called the Social Media Coordinator. Sounds formal but it is not.
I would love you to LIKE us however make sure you come back here and read the rest of my post.
Did you miss the reason why societies and groups need to have a family history Facebook Page? Here it is again. Societies must communicate to members using the ways the members want to communicate. Members can be potential members too.
It is a simple as that.
It gives societies an extra communication channel over notice boards, emails and newsletters, etc. It's another way to reach members and potential members. A free way to promote society events. A more immediate way share information. A way to listen to members too.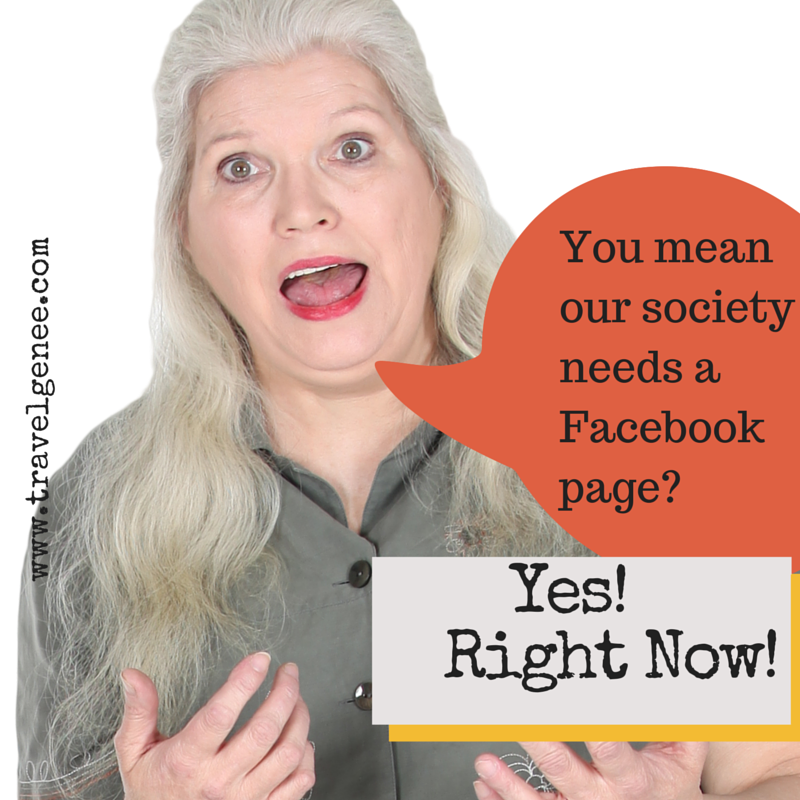 I was not a society member when computers came to family history libraries. Or emails started as a way of distributing newsletters. Or data became available online so that you did not even have to go the library anymore. Like with this latest change there would have been a few unhappy faces then, too. Change requires us to shake ourselves up and learn something new. It can be a little scary.
What to Post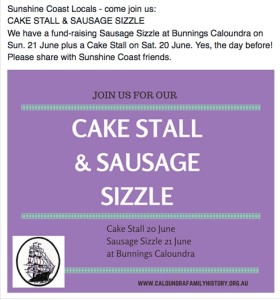 It is not just about getting the page up and running and finding the tips, links and jokes to share. You need a super active group so that you can create your own unique content and not just curate others work.
It is this content that will be useful to members and the local community.
Here I am most fortunate as we have an active executive and sub-committees. There are interest groups and guest speakers every month plus other activities. For example the sausage sizzle and cake stall we held recently for fund raising. Or the annual writing Family History competition. Even changes in library hours need communicating and if your member is a social media user a quick reminder online will be useful.
You can read about the types of things I have posted in this blog  – Sharing Family History Help.
What's next?
The Caloundra Family History Facebook page is up and running.  I have allocated regular times to coordinate and schedule posts.  So now we have started supporting members who are not on Facebook and wish to do so.  They're interested in how to join up to Facebook, privacy & security and how to use Facebook as a source for their family history. More details in the next post.
Are any of the Societies you belong to on Facebook? Leave a comment with the link.