Paris versus New York
At the Problogger conference 2013, there was a competition that closed at noon on day one. I will admit up front I am a snob and hate the thought of failure so did not enter. There are loads of creative people attending the conference. What chance would I have of winning? I did not enter because while I fly domestically with Virgin Australia in the economy seats between the Sunshine Coast, Melbourne or Sydney I would not want to win a flight to Texas in the USA flying up the back. My ideal prize would be in first class with champagne.
I also fly Delta around the States when convenient and they are a sponsor of my favourite EPL football team Chelsea (go the Blues) so I like this Virgin partner airline. Despite my liking them I was still not convinced so I found more reasons to not enter the competition.
The terms and conditions did not say if I would get velocity status points. I like to know all the fine details helping me further avoid entering.
So I will not be on a "Trip to Austin Texas to Attend SXSW with Virgin Australia." And yes I had no idea what SXSW was either. Once I found out what it was I had another reason not to enter. If you want to know what SXSW is you can click the link above. Then you can see why it's not the sort of meet up that appealed to me. Even though I love travelling, the competition could not get this lazy bloggers attention.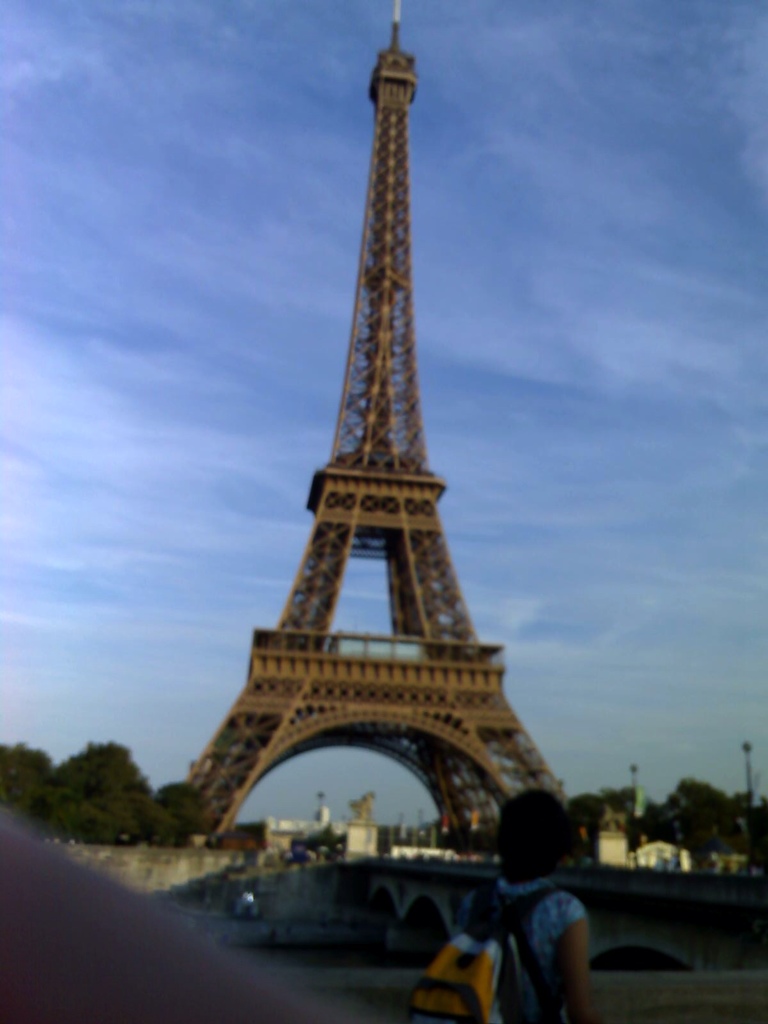 Attending the Problogger conference does funny things to you. I started writing….. I love Paris. I have a large collection of fuzzy images with bus glass window reflections spoiling them, all saved on my iPad so they are at my fingertips. Or pictures taken on the street that are usually at an odd angle making you tip you head sideways to get your balance. I collect more each trip. I cannot help myself, I love reviewing them. I use them as screen savers, latergram them on Instagram and relax with a bubbly cocktail and dream of being there, in Paris. So another problem happened about meeting the deadline and entering. I just keep looking at my BAD photos, enjoying myself and not blogging.
So to New York – I have had a short visit once so I got my photo with a yellow taxi. On other visits, passing through, I have taken some pics through the train or car windows and managed to have the reflection problem again. However, the scenes are just not spectacular enough to hide my bad photography like in Paris. Rusty steel just leaves me wishing to see a real steel structure – the Eiffel Tower.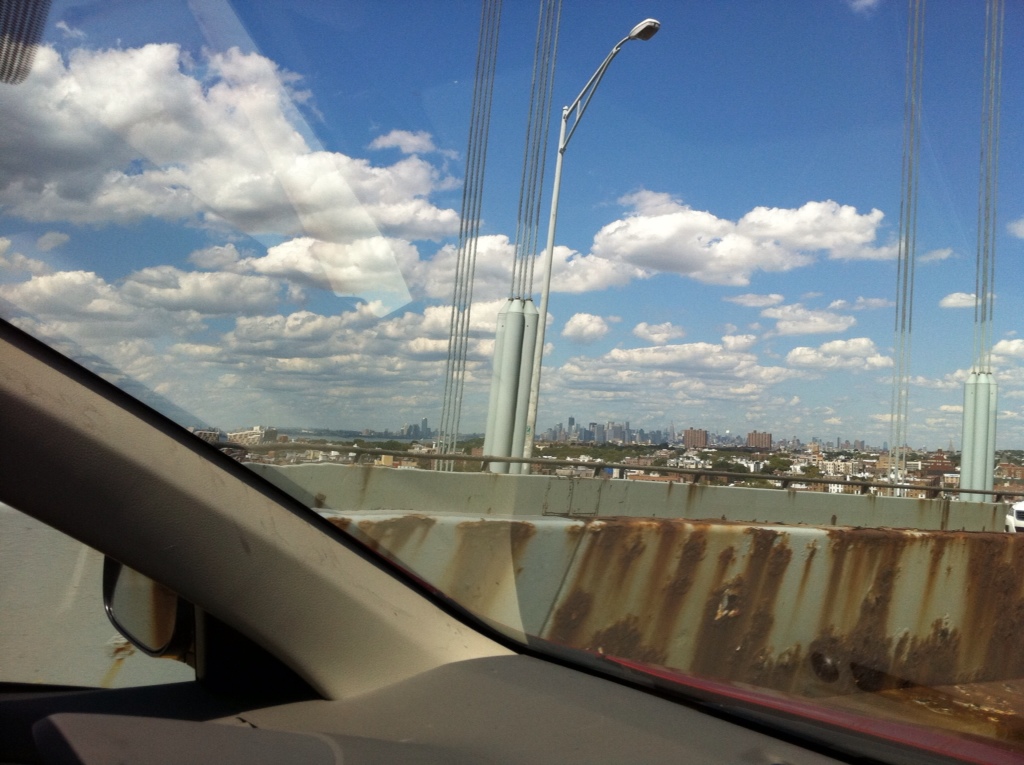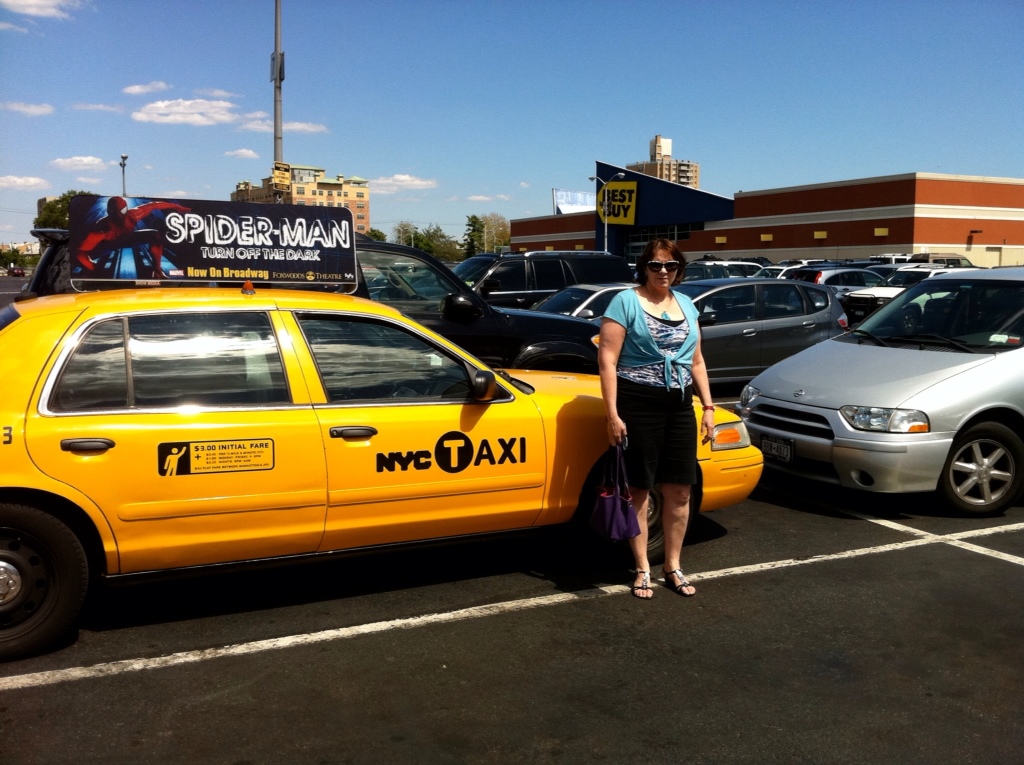 How can you not love a city that even makes my photos look great?  Who wins? Paris versus New York?  Paris is the winner for me.
Problogger Conference 2013
With the time expired for the contest I decided to blog on the topic Paris v New York anyway so this post came about. Yes, I created a post. Who cares if the deadline for the contest has passed? My prize is actually breaking through and sharing. The Problogger conference does funny things to you, gets you blogging again, makes you think about SEO, readers needs, collecting email addresses……
Getting on with it is my take out from the conference. So I am posting for the first time in ages even if it ain't perfect.
Did you see the finger over the lens? Any tips for photos? Need all the help I can get.