Update: Repixl website is not working on 15 December 2018 so I have removed the links.  There are many photo restoration type services now online so a Google search will identify possible options.
---
I recently sent a damaged photo to Repixl of my great grandfather Edward Charles DAWSON (1854-1913) for photo restoration. With in 24 hours they returned the restored photo. The original had a large amount of scratches and missing edges.
According to the Repixl website they, "Completely restore old and damaged photos with our professional photo restoration service. We'll repair scratches, tears, fading and everything in between."
You should click on the images to see larger versions and make better comparisons.
Before Photo Restoration

After Photo Restoration
The after photo restoration version has lost some of the finer details of the photo. It is much more pleasant on the eye as the scratches over the face were off putting.
Edges were added by extending similar colour tones rather then guessing what these areas may have included.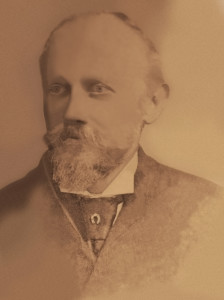 I was charged the minimum cost for repairs of this type – £8.99. REpixl  have a "Satisfaction Guarantee". It states you receive exactly what you ordered, or your money back. I did not test this part of the service. For my £8.99 I feel I got value for money. Part of the guarantee offers limitless revisions.
I also used the online message service and they were most helpful.
Finally, what I  liked about this type of service is that you do not have to hand over the photo. There is no fear of someone loosing your precious family photo.
Disclaimer: I was NOT paid for this review.
Do you have any old photos you are planning to have restored?