TravelGenee #atozchallenge I – IRELAND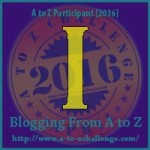 Day 9 of the A to Z Blogging Challenge and it's the letter I for IRELAND.  It's not Ireland, the country. I have the name Ireland in my family tree.
Family history researchers understand how frustrating it is when you have a common name to research.  Or a name that is a common word like wood. When searching online you add words like "genealogy" or "family history" to the search. Google then biases the result to sites about genealogy. However with Ireland, the country is a popular genealogy destination, I get a massive amount of results for the country.
So when I am successful researching IRELAND, it is even more pleasing.
Recently I found in a tree on Ancestry with an image of my grand mother Olive Constance Beatrice IRELAND (DOB) 1887) aged 19. She was attending the wedding of her sister Nellie Muriel IRELAND (DOB 1883) to Ronald Jamieson BELL (DOB 1881). Also in the photo was her brother Ernest James IRELAND (DOB 1884).
I could even recognise which one she was before checking out the attached details.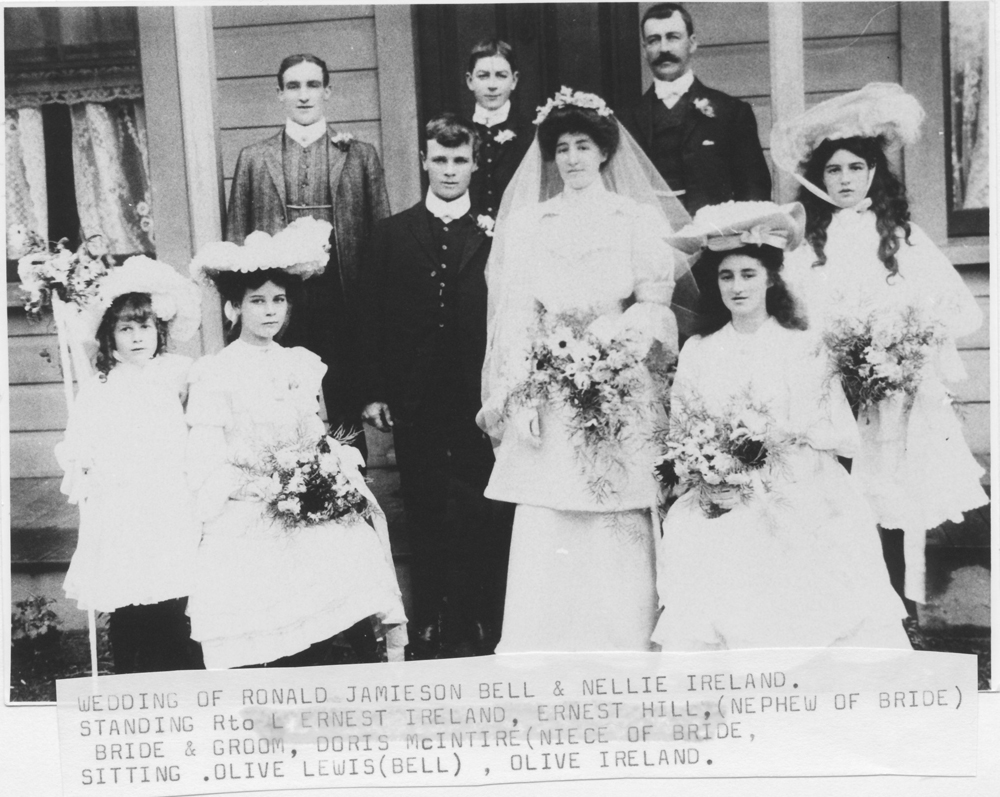 I wrote to the tree owner via the Ancestry message system requesting permission to save the images, use them in my tree and on my blog.  You often hear of people never getting answers back from queries. I was fortunate to get a fast reply back confirming it was OK to use them.  I also received more and higher quality images.
I now have 2 photos of Mrs IRELAND, my great grand mother Mary Scott MCDONALD, born in New Zealand in 1847. Something I never expected to see.
Click to see larger images.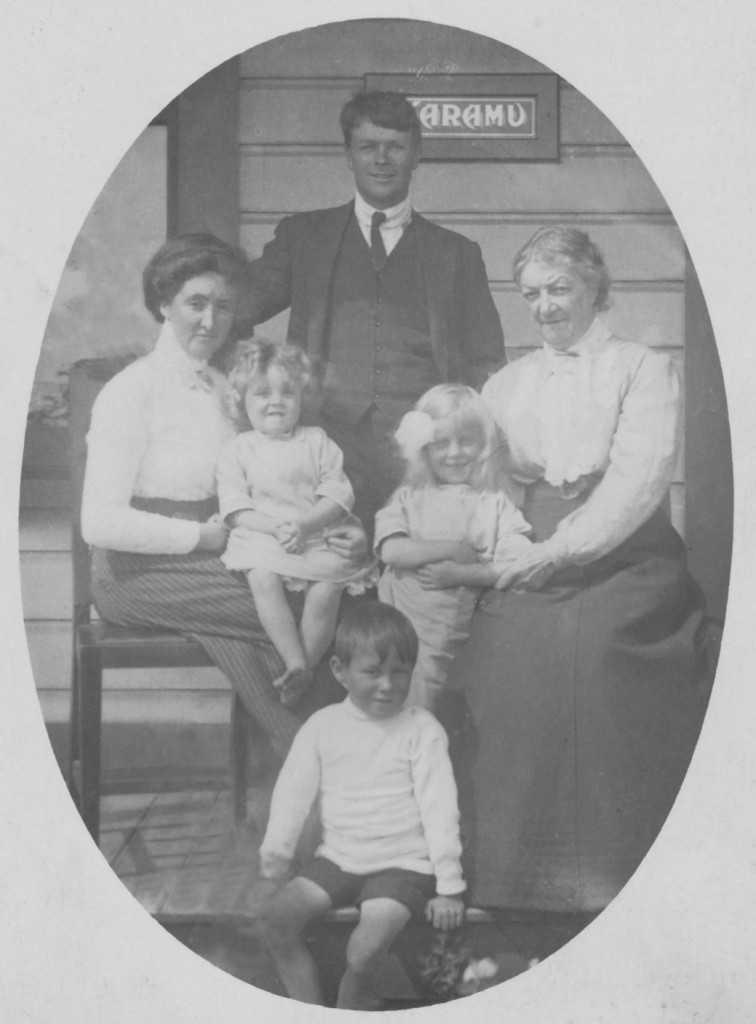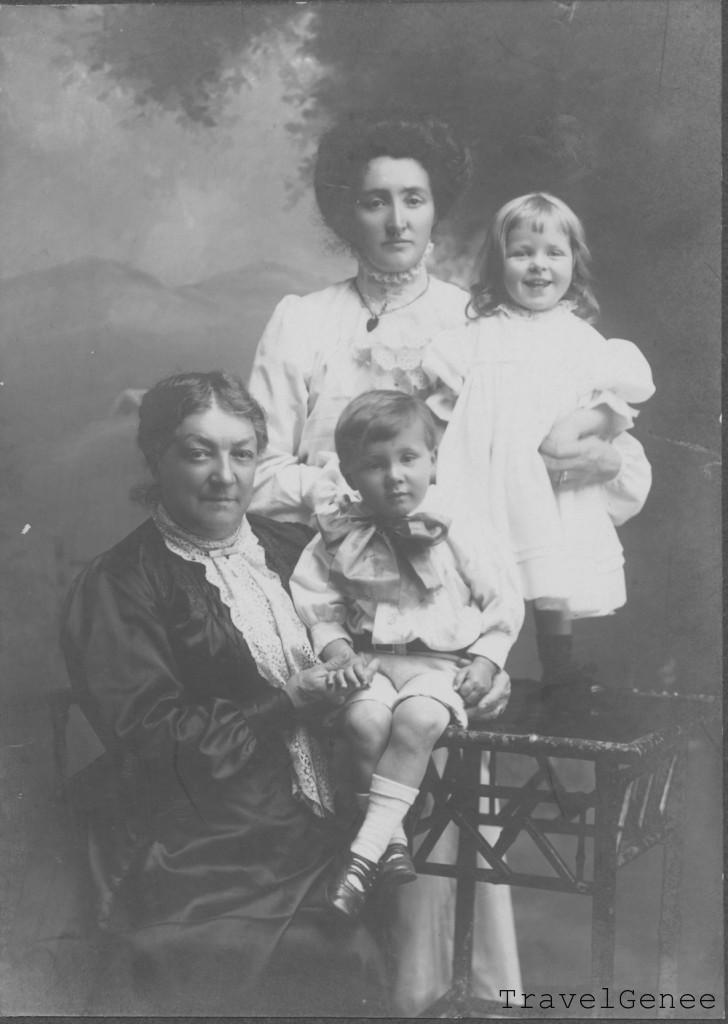 It is through the kindness of the family history community that I now have more precious treasures. Sharing with the Travelgenee #atozchallenge I for IRELAND lets me give others the opportunity to see their ancestors for the first time too. (If they missed the one I found.)
TravelGenee #atozchallenge I – IRELAND
This is part of the A to Z Blogging Challenge for April 2016: Letter I for IRELAND. You can read more about the A to Z challenge and my other posts. Or search on social media with #atozchallenge.