TravelGenee #atozchallenge U – Uncle Eric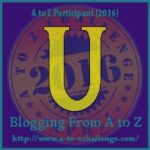 OK, this is forcing my theme of posting on given or surnames, however, I could not find someone old and dead enough to blog about. Actually, I don't even have a living person in my tree that has a name starting with "U". What made the selection even more difficult is that this is being posted on ANZAC Day, 25 April so I like to share an ANZAC post.
In addition to the TravelGenee #atozchallenge U for Uncle Eric, I am sharing this blog post with the Trans-Tasman Anzac Day Blog Challenge.
So you have "Uncle Eric". He is not my uncle but probably better described as a great uncle. His full name was Herbert Eric Cleveland KITTO (DOB 1894) and was a son of my great grandfather Francis KITTO's (DOB 1853) second marriage to Esther ROWE (DOB 1867). You can read more about this family in a piece I blogged about when studying the Introduction to Family History Course (HSP105) from the University of Tasmania's History Department. It's called A Family History Story.
To get back to Eric Cleveland Kitto, as he is named in Army records. He enlisted for WW1 in Wellington, New Zealand, and his service number was 1/417. While he did go to Europe as a Rifleman, 12th Reinforcements, 2nd Battalion, F Company; New Zealand Rifle Brigade prior to this he was a private in the 5th (Wellington) Regiment; Samoan Advance Party.
"Samoan Advanced Party" and World War 1? – you wonder. Wasn't WW1 in Europe? Extracts from the "The War Effort of New Zealand" published in 1923 will explain further.1
"On the night of 6th August 1914—forty-eight hours after Britain's entry into the great war—His Excellency the Earl of Liverpool, Governor-General of New Zealand, received from the Secretary of State for the Colonies a secret, cabled despatch, part of which reads as follows:—
"If your Ministers desire, and feel themselves able to seize German wireless station at Samoa , we should feel that this was a great and urgent Imperial service…"(my bolding)
"The Government on the following day unanimously approved, and immediate steps were taken to carry out the venture.
"Saturday, the 15th, ….under sealed orders, moved from their anchorages and headed seaward.
"There was much speculation aboard as to what course would be taken on clearing the heads. The burning questions for days had been "Where are we bound?" The general ideas were either an Australian rendezvous, or a tropical seizure. …..fact that both masters of the transports were old Island skippers lent colour to this view. Against it, however, the force was clothed in the heaviest underwear and thick woollen uniforms."2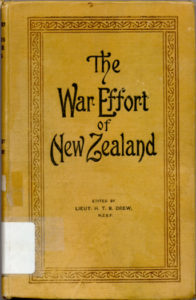 The journey to their destination is interesting reading. There was the threat of German Pacific Squadron being nearby. They stopped at Noumea on the way and meet up with other ships including the Melbourne and the Flagship Australia and two New Zealand colliers loaded with coal.
Unfortunately, one of the colliers went around and the troops had to remove "Five hundred tons of coal, cargo and ammunition" so it could be refloated at full tide by towing it into deeper water. And then reloaded. Hot work in woollen uniforms???
To quote some more:
"During the day the fleet proceeded in the following formation:—

but at nights the escort drew in close, and proceeded in single file about two lengths apart, with the Pyramus as rearguard and the Psyche scouting well ahead…..
"A course was set for Samoa. Cartridge clips and equipment were served out, bayonets were ground, and water bottles were sterilised and filled. The troops were exercised in disembarkation drill, and elaborate plans were made, in readiness for forcing a landing….
"…..demanding the immediate surrender of the territory…..Deputy-Governer (said)….no resistance would be offered to the landing of the force…..The main beach road of the town, the cross roads and bridges, were quickly in the possession of the New Zealanders, the German flag was hauled down, Government buildings were entered and taken possession of….Then followed the landing of field guns, ammunition, camp equipment and stores.
"An armed party had been hurriedly despatched to the wireless station…..
"The first weeks of the occupation were marked by hard work in the tropical heat, discomforts and numerous alarms."
Read more of the journey and occupation from the link available in Source 2 below.
Eric Cleveland Kitto can be found in Nominal Roll Vol 1, Page: 398 and Nominal Roll Vol 2 (Roll 43), Page: 28 available at the Auckland War Memorial Museum website Online Cenotaph.
The military personnel files for KITTO, Eric Cleveland – WW1 1/417 – Army; Record no: 0065141; R no: R18057776; Series: 18805 are also available online at Archway, Archives New Zealand.
Uncle Eric was fortunate that no resistance was offered by the Germans when they landed in Samoa.  He spent 243 days in Samoa according to his records. He later went to Western Europe for a longer period to give a total of  3 years and 151 days in service overseas. He had an injury when shot in the leg that required hospitalisation.  He died after WW1 in 1939 aged only 44 years so his years in Western Europe and injury may have limited his life.
ANZAC Day 25th April 2016
Lest we forget.
Sources:
The War Effort of New Zealand, http://nzetc.victoria.ac.nz/tm/scholarly/tei-WH1-Effo.html
The War Effort of New Zealand, Chapter II, The Seizure and Occupation of Samoa.
Military personnel files for KITTO, Eric Cleveland at NZ archives.
Poppy Image: Pixabay Royalty Free Image.
TravelGenee #atozchallenge U – Uncle Eric
This is part of the A to Z Blogging Challenge for April 2016: Letter U for Uncle Eric. You can read more about the A to Z challenge and my other posts. Or search on social media with #atozchallenge.