#genealogyphotoaday Yellow Embroidered Hand Made Creation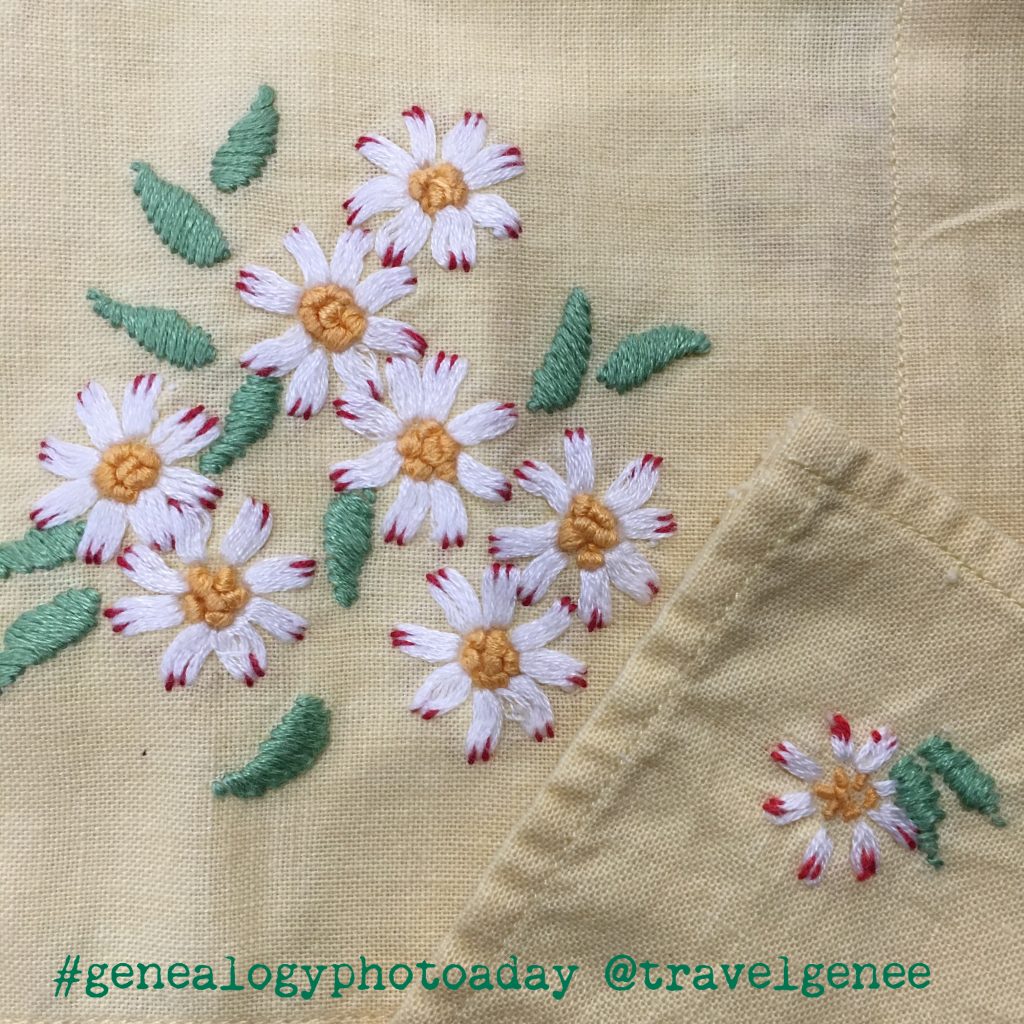 Here's the story behind this #genealogyphotoaday for the prompt "hand made" :
Super busy week. I was thinking of showing some of my Nana's, mother's or her sister's handy crafts. Sewing, crochet, tatting, embroidery and even knitted clothes hangers which used to be my favourite gift from my Nana. When looking in the linen cupboard I saw some embroidery I did when I was about 8 years old. I started on the napkins, then tray cloths and finished with a small table cloth.
Look closely and you can see my first go embroidering with green satin stitch and yellow French knots. What a quick improvement. Looking at it now I'm sure I would have wanted to unpick it to redo with my fast improving skills. Probably Mum said to leave it. So glad I did now.
So I do wonder how many mothers teach their daughter's handcrafts like embroidery anymore?
View this #GenealogyPhotoADay along with others on Instagram.