Question – How many DNA talks can you attend?
Answer – As many as you can.
DNA Down Under Events Start in Brisbane
I will be going to the DNA Down Under happening in Brisbane on Wednesday 14 August 2019. I booked today as the Early Bird special is due to go up on 30 April and it is a good saving of $30.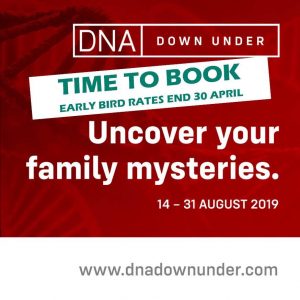 As an official event ambassador, I will get free registration to the Sydney event. However, I do believe that you need to go to as many DNA talks as you can attend so that is why I am paying to go to the Brisbane event also. The reason for this is that you need to immerse yourself in DNA to absorb the knowledge so you can gradually understand more. Then you can make better use of your results to progress your family history research.
I have found that I do better with my results
when I understand some of the science;
what the test companies are offering;
what tests are best for my own research;
case studies using DNA and genealogical records;
find about new tools;
get to talk to others about their experiences;
work with a friend.
Sunshine Coast Carpool
If any of my Genimates friends are needing a ride from the Sunshine Coast to the Brisbane event then join the carpool. Please contact me if you are interested in joining us or if you need help with your registration.
Disclaimer: As a DNA Down Under Ambassador I receive free registration to the Sydney event in return for promoting the conference in various social media forums, events and on my blog.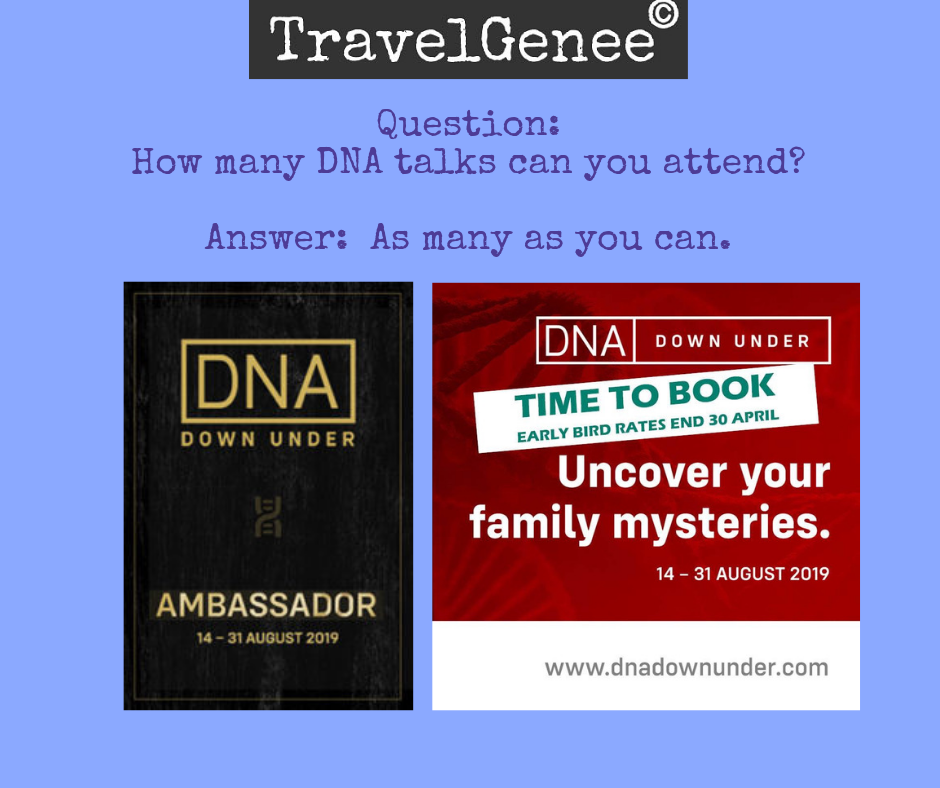 PS: Helen V Smith will be a speaker at the Brisbane Event. Prior to this she is presenting at the Waves in Times 2019 Family & Local History Conference on different aspect of DNA. You can read my Meet the Speaker interview on Helen.