TravelGenee's Best 9 on Instagram.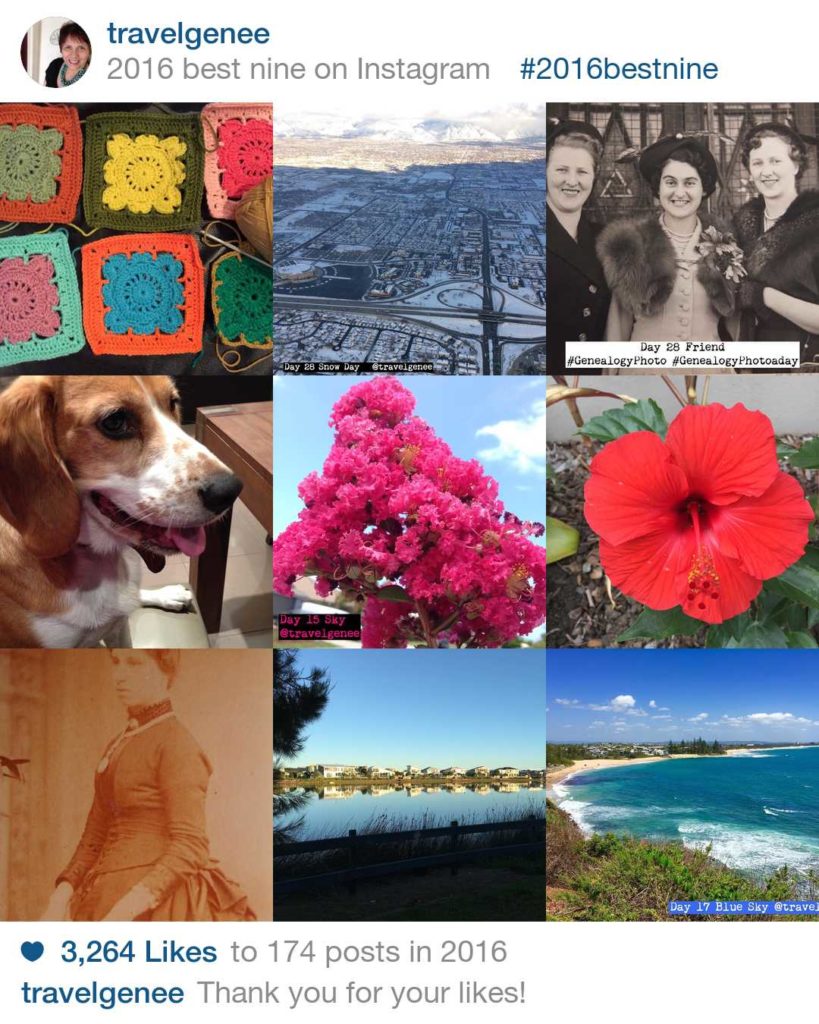 I is for Instagram
At the beginning of 2017 I check out my Best 9 on Instagram for the previous year, 2016. The nine top liked posts were very representative of me and my likes. They were:
2 From my garden as I love flowers that brighten my everyday.
2 Local scenes from the Sunshine Coast in Australia.
A Crochet creation underway.
An image of the most lovable Ralph when he visited last.
1 Salt Lake City from the sky. It's the  location of the annual RootsTech conference.
2 Family History photos from Genealogyphotoaday post. Family History is my my hobby, as per letter H AtoZ post.
Or view this #GenealogyPhotoADay along with others on Instagram.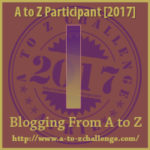 The 2017 A to Z Blogging Challenge is based on my genealogy posts for #GenealogyPhotoADay (some days, not everyday) on Instagram. I will be using past daily prompts starting with the appropriate letter.
Check the others in this collection of 2017 A to Z posts for 2017.
Do you like Instagram? Leave a comment with your Instagram handle and I will follow you.