J for Jewerly (USA version) or Jewellery (English version).
Interesting that the spelling of words between the USA and England differ. Here in Australia we have a bias to the English versions but this is changing as people are influenced more and more by American media. However this is not the topic of this post. It is about a piece of  jewellery inherited from my maternal Nana, Mrs Dawson, nee Grace Shepherd.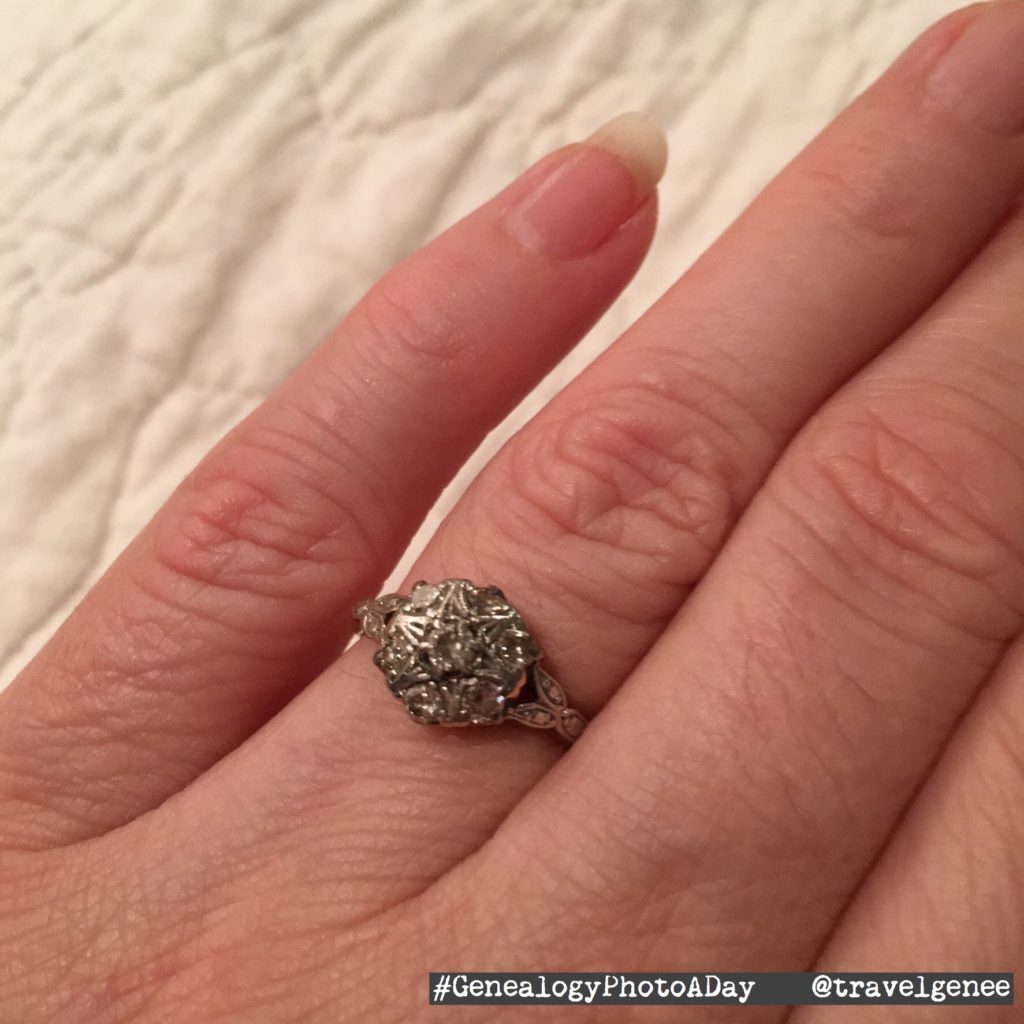 J for Jewellery inherited from Nana.
I inherited this ring from my Nana. It was to be given to my mother first but she unfortunately died in her early 50's so it came straight to me when Nana passed away at 96. Nana wore a collection of rings that all rubbed each other and slowly over time the gold disappeared. Consequently the gold band at the back is worn very thin.
I loved Nana's rings when I was a child. I still remember them today. There was the solitaire diamond, the three diamond in a row, the ruby and diamonds one and this one. I loved them so much I had my own engagement ring set with three small diamonds in a row held in platinum. Nana said platinum did not wear down like gold does. It might not shine as much as white gold however it saved you loosing your previous stones. I also had another ring made with similar filigree pattern to one of Nana's rings.
Remembering the Previous Setting
The ring in the photo did not always look like this. I remember as a small child it was set more like a flower with much more of the diamonds showing so it is shone more. Now the stones are hidden under a platinum design, just peaking out. The story goes it wore thin and some of the stones were lost so Nana had it remade in a "safe" design. I am not even sure if all the diamonds in the rings are real. Perhaps she was unable to afford replacements and resetting. Or in times of economic hardship she had to sell some. I could get a jeweller to check the diamonds but real or not the ring has the same memories for me.
Nana was Grace Shepherd born 6 January 1896. My mother was Rowena Mabel Dawson born 1 June 1921.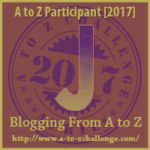 The 2017 A to Z Blogging Challenge is based on my genealogy posts for #GenealogyPhotoADay (some days, not everyday) on Instagram. I will be using past daily prompts starting with the appropriate letter.
Check the others in this collection of 2017 A to Z posts for 2017.
Do you have any favourite pieces of jewellery inherited from your ancestors? Leave a comment.